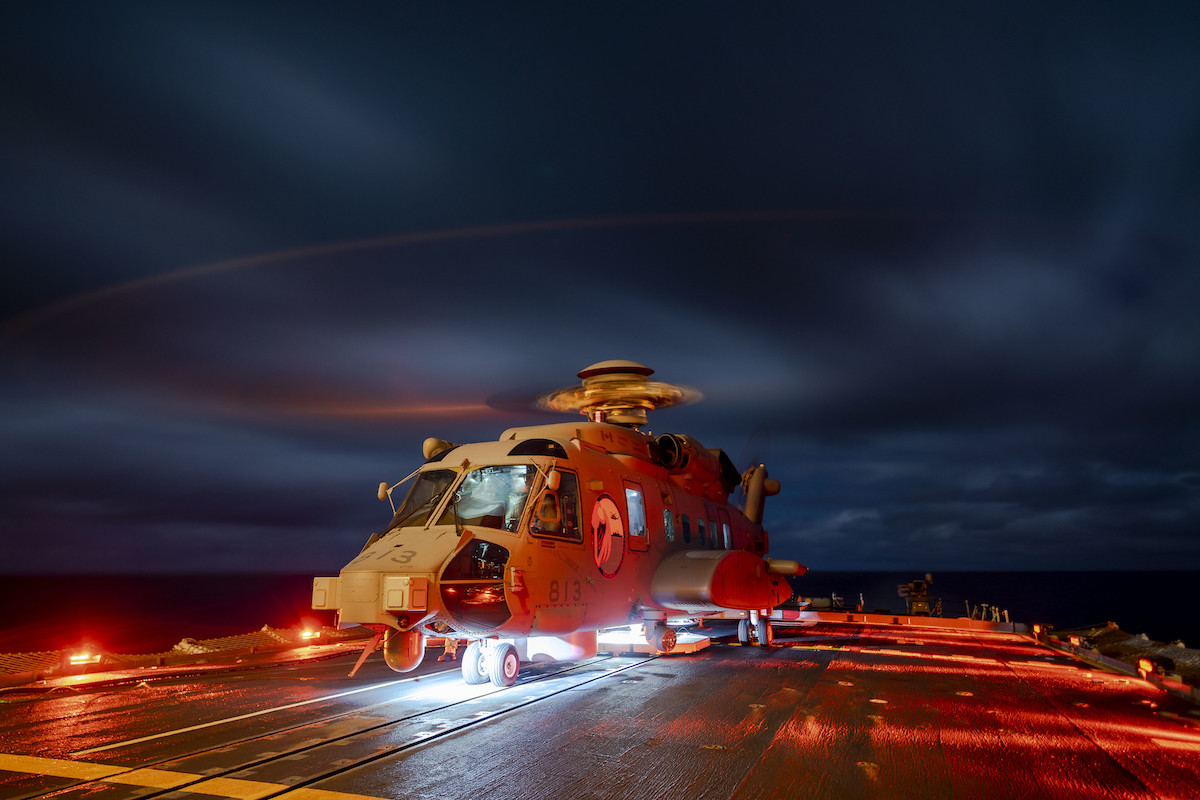 Captured by Cpl Noé Marchon, this week's favourite photo features a CH-148 Cyclone helicopter conducting night flying operations. 
Shot on Mar. 3, 2023, in the Mediterranean Sea, the helicopter is deployed with HMCS Fredericton, which departed Halifax on Jan. 22, 2023. The ship is serving with the Standing NATO Maritime Group 2 (SNMG 2), part of NATO's high-readiness Standing Naval Forces in the Mediterranean Sea.
With a crew of about 250 members, the ship is currently deployed on Operation REASSURANCE serving with ships from France, Italy and the United States maintaining a NATO presence in the region and serve as high-readiness maritime forces.
Approximately 1,000 Canadian Armed Forces members are deployed in support of Operation REASSURANCE, making it Canada's largest current international military operation. 

The operation includes the Canada-led multinational NATO-enhanced Forward Presence Battle Group in Latvia and an Air Task Force based out of Prestwick, Scotland. 
Photo by: Cpl Noé Marchon, Canadian Armed Forces Photo.