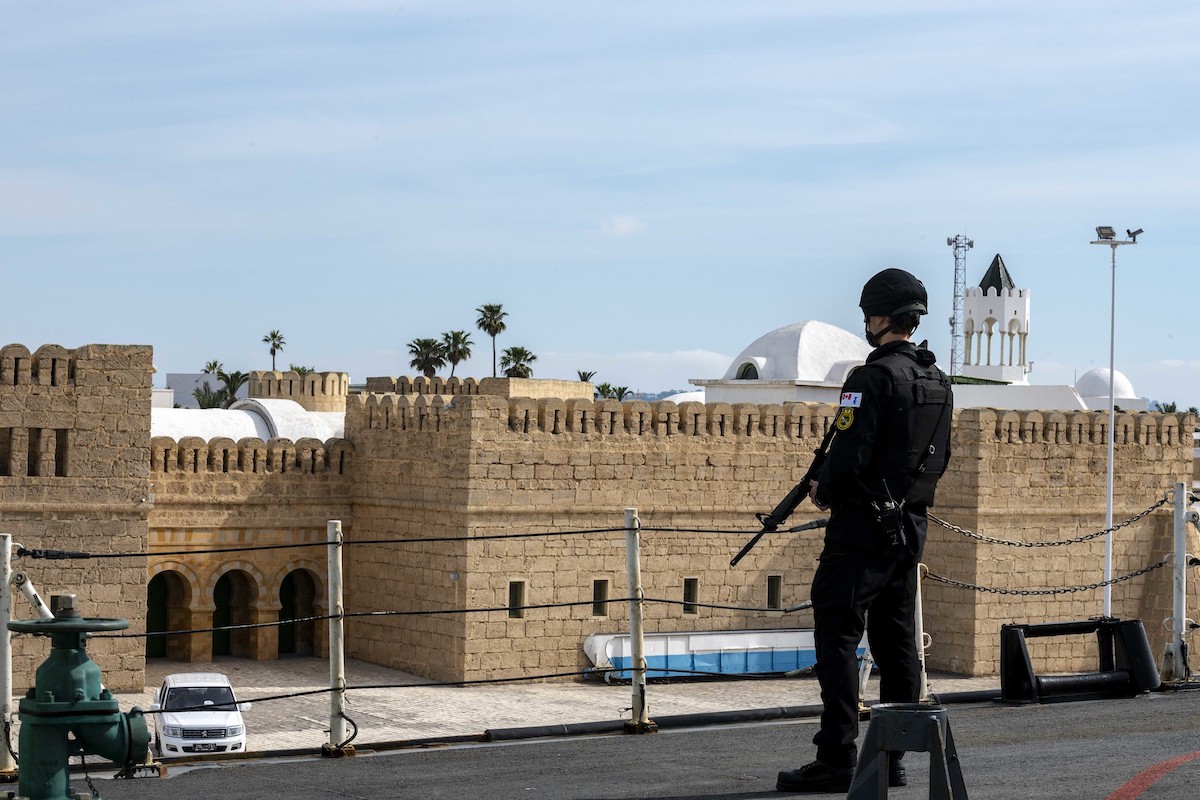 During Operation REASSURANCE, a member of His Majesty's Canadian Ship (HMCS) FREDERICTON's Force Protection Component stands watch in our favourite photo of the week. Cpl. Noe Marchon shot the image on May 5, 2023, in Tunis, Tunisia.
Operation REASSURANCE is the Canadian Armed Forces' (CAF) largest overseas mission currently and is Canada's contribution to NATO's assurance and deterrence measures in Central and Eastern Europe. HMCS Fredericton deployed on this operation in January for five months.

Photo by: Cpl. Noe Marchon, CAF photo.