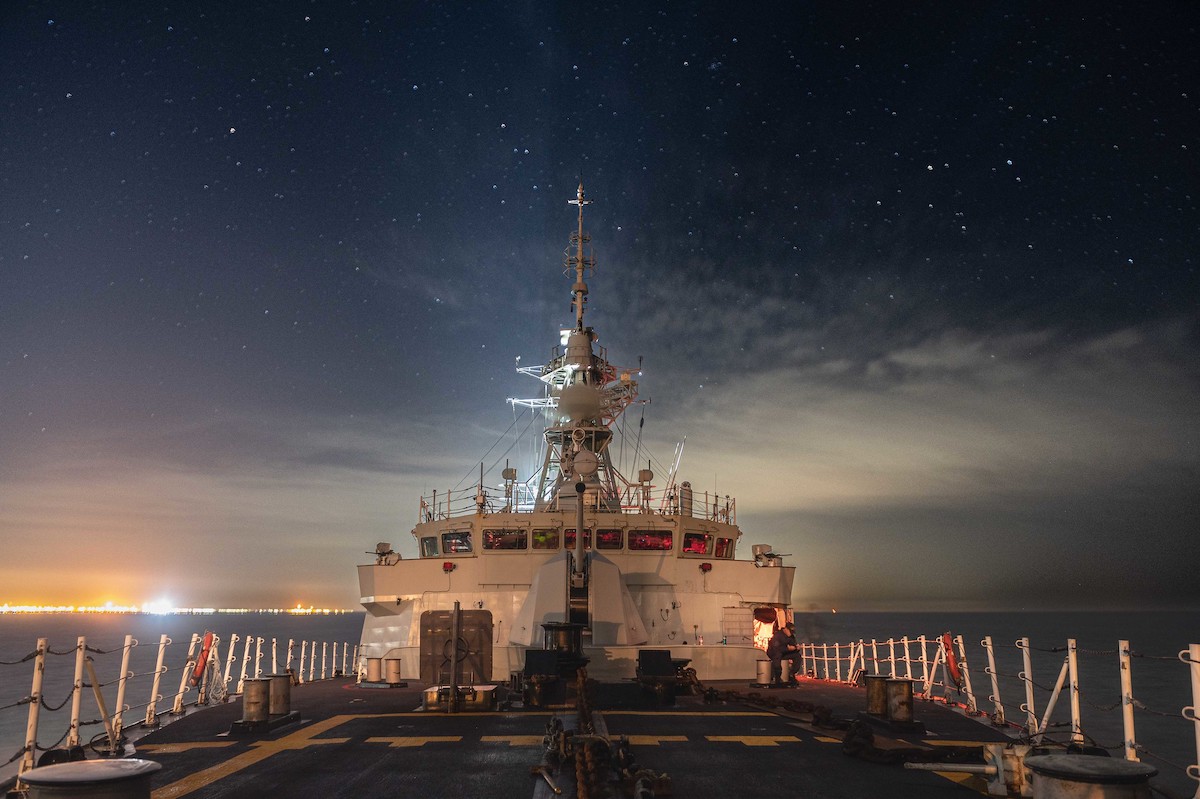 The twilight sky dances behind the majestic His Majesty's Canadian Ship (HMCS) Montreal. The ship is pictured here, on April 17, anchored outside the Suez Canal, awaiting transit during Operation PROJECTION.
‌
Operation PROJECTION is Canada's overarching naval forward presence mission in various parts of the world. HMCS Montreal was deployed on Operation PROJECTION in March and was the first East Coast frigate to deploy on the operation.
‌
Photo taken by: Cpl. Connor Bennett, Canadian Armed Forces photo.