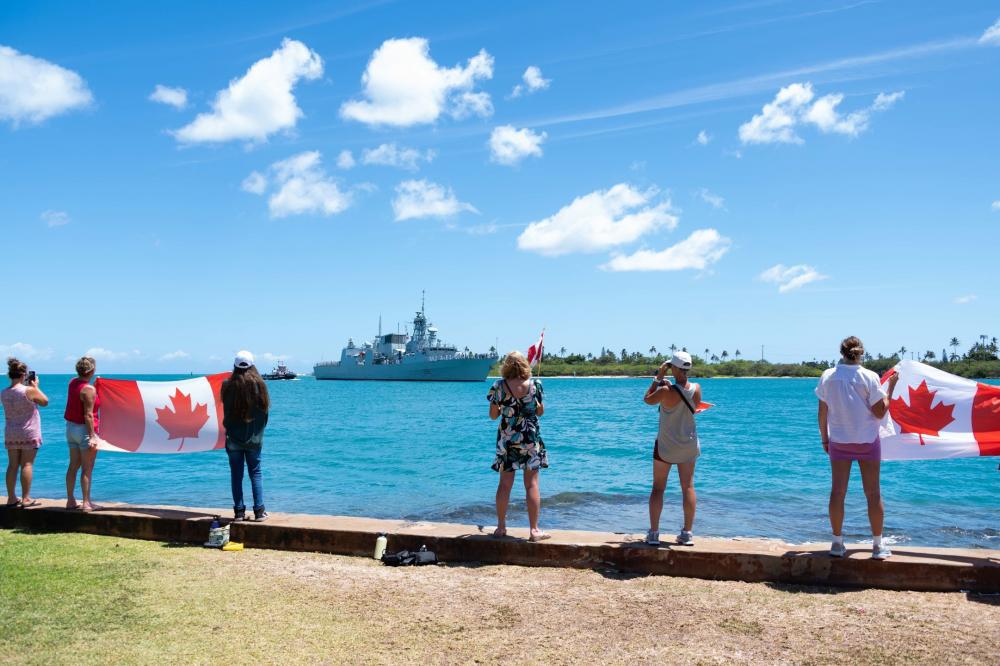 On a bright blue summer day, onlookers cheer on Canadian sailors in Pearl Harbor, Hawaii, in our favourite photo of the week.
The Royal Canadian Navy frigate Her Majesty's Canadian Ship (HMCS) Vancouver is pictured here, arriving at Joint Base Pearl Harbor-Hickam to participate in Rim of the Pacific (RIMPAC) on June 28, 2022.
The image was captured by Officer 2nd Class Maria Llanos, Mass Communication Specialist 2nd Class, on June 28, 2022.
Exercise RIMPAC 2022 will include Twenty-six nations, 38 ships, four submarines, more than 170 aircraft, and 25,000 personnel. It is currently taking place between June 29 and Aug. 4 in and around the Hawaiian Islands and Southern California.

RIMPAC is the world's largest international maritime exercise and aims to provide unique training opportunities while fostering international relationships.
HMCS Vancouver and Winnipeg and their embarked helicopter air detachments set sail from Esquimalt on June 14, 2022. When RIMPAC concludes, the Canadian ships and crew will sail on as they deploy on Operations PROJECTION and NEON until December 2022.