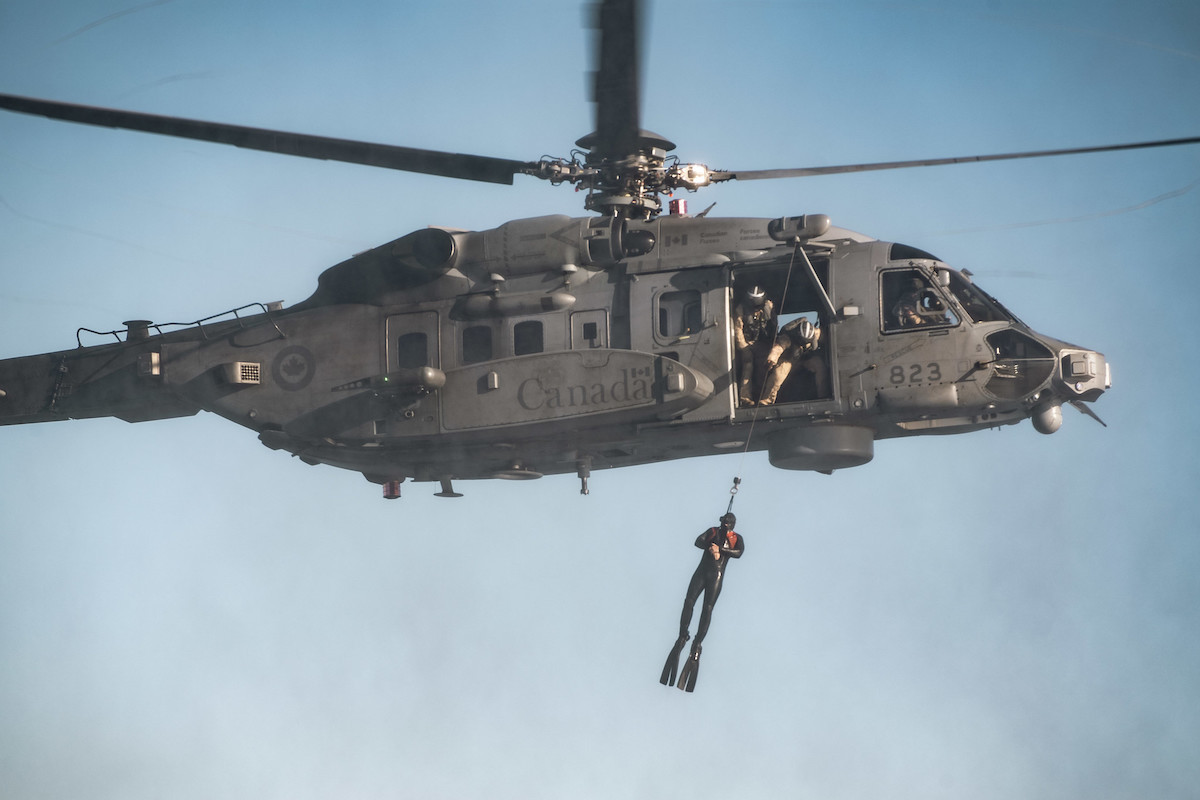 Diving from the skies into the sea, members from His Majesty's Canadian Ship (HMCS) Winnipeg conduct jumps from a CH-148 Cyclone helicopter in our favourite photo of the week.
The dive team from HMCS Winnipeg is sharpening their skills to remain trained and ready during Operation PROJECTION. S1 Melissa Gonzalez captured the image over the Pacific Ocean on Nov. 29, 2022.
Operation PROJECTION is Canada's ongoing naval forward presence mission internationally, according to the Canadian Armed Forces. As part of Operation PROJECTION, the Royal Canadian Navy conducts exercises, engagements and port visits with allied nations.

Photo by: S1 Melissa Gonzalez, Canadian Armed Forces photo.