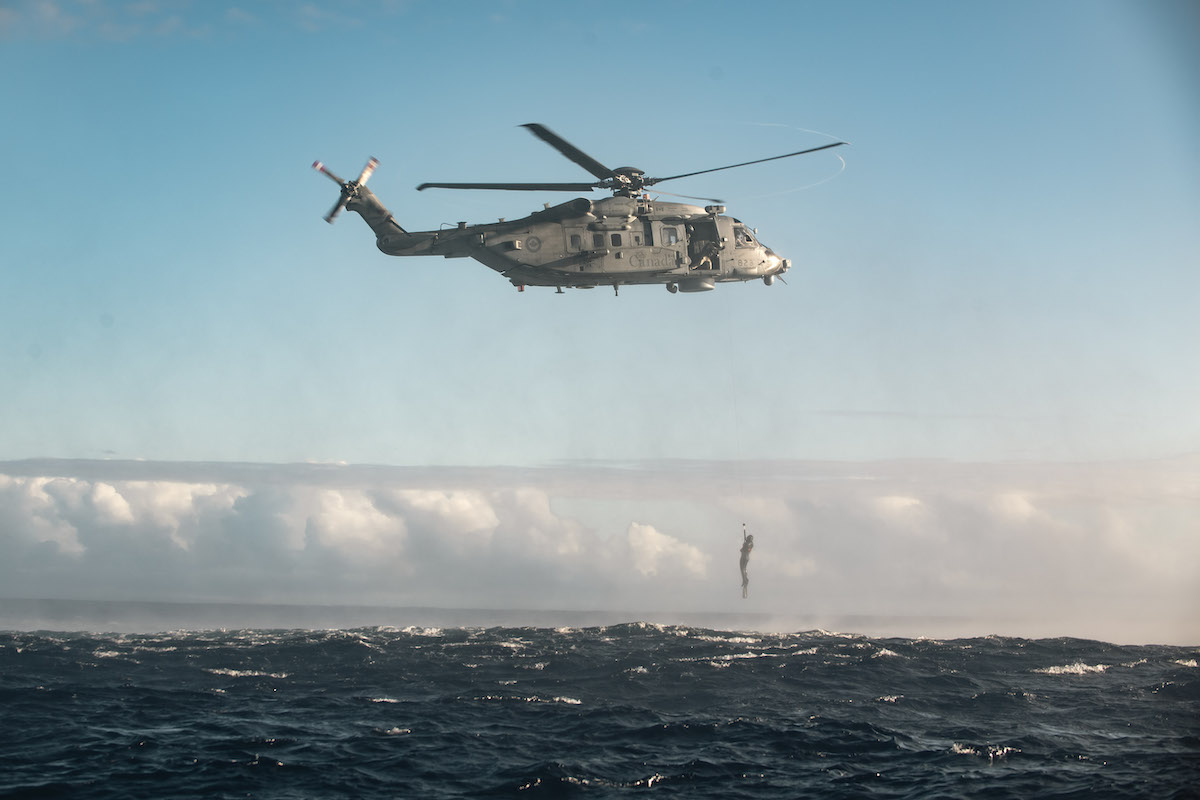 Descending from a CH-148 Cyclone helicopter, a dive team member from HMCS Winnipeg conducts a jump in our favourite photo of the week. Shot by S1 Melissa Gonzalez on Nov. 29, 2022, in the Pacific Ocean. The image captures personnel training during Operation PROJECTION.
Operation PROJECTION is Canada's ongoing naval forward presence mission to promote peace and stability throughout the world, according to the Department of National Defence.

HMCS Winnipeg returned to Canada in early December after five months deployed on Operation PROJECTION in the Indo-Pacific region.