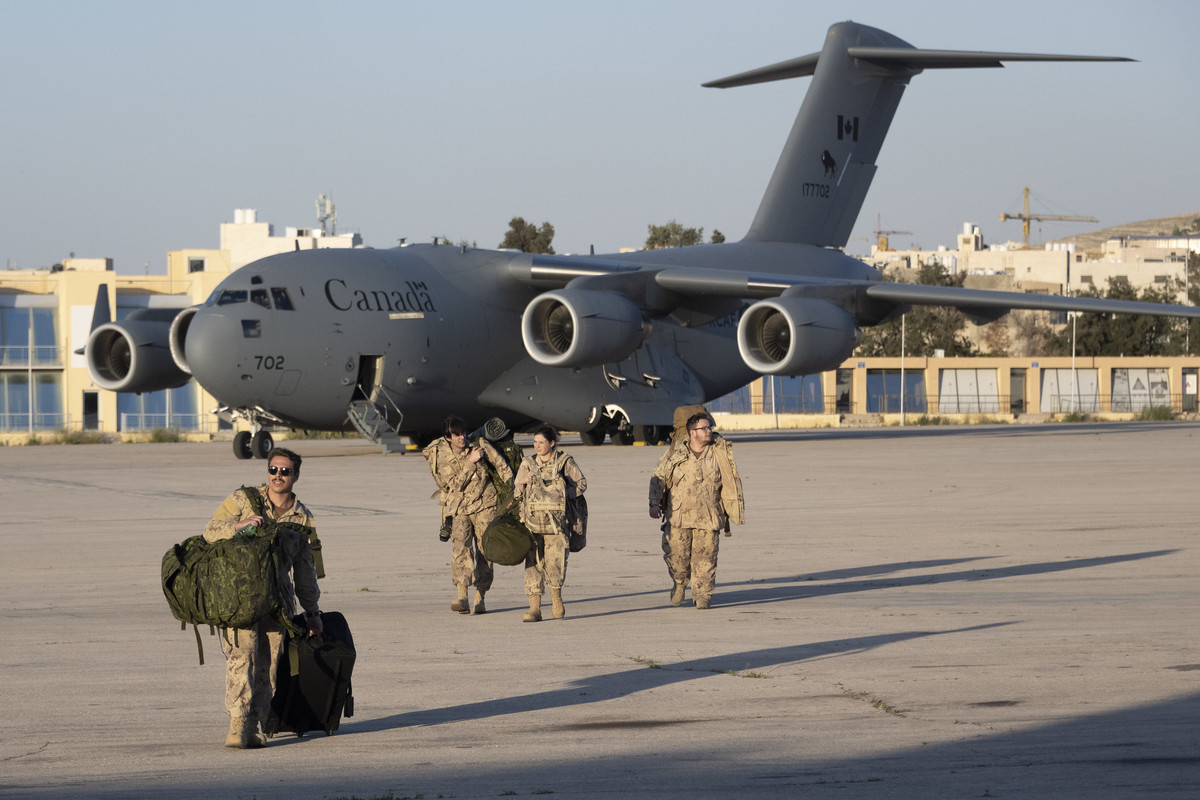 Canadian Armed Forces (CAF) members are en route to help Canadians in Sudan in our favourite photo of the week. Pictured are Traffic Technicians exiting a Canadian Air Force CC-177 Globemaster at the staging area for Operation SAVANNE23 in Jordan.
CAF members were deployed to Sudan, under Operation SAVANNE23, by Canada in late April to bring Canadian residents and citizens to safety amidst the deepening crisis in the northeast African country. Approximately 200 CAF members are currently deployed on this operation.

Photo by MCpl. Bryan Carter, Canadian Forces Support Group (Ottawa-Gatineau) – Imaging Services, Canadian Armed Forces photo.