Family and Pet-Friendly Flooring Options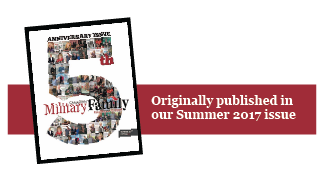 Floors play a huge part in the style and feel of a home, but they are also a very large investment if you decide to change or renovate them. If you are in a temporary situation and will be moving in the next few years, you should do some investigating before deciding on which type of floors you will select.
Because military families move a lot, this means that we need to be careful when investing money into a home. For example, you might prefer hardwood over carpets, but in many areas of the country, buyers prefer carpet over hardwood.
So by removing carpet and installing hardwood, you might be limiting the number of potential buyers for your home. Before making any major changes to the flooring in your house, speak with a real estate agent to better understand what buyers are looking for in your area. In the meantime, here are some family and pet-friendly flooring options.
Vinyl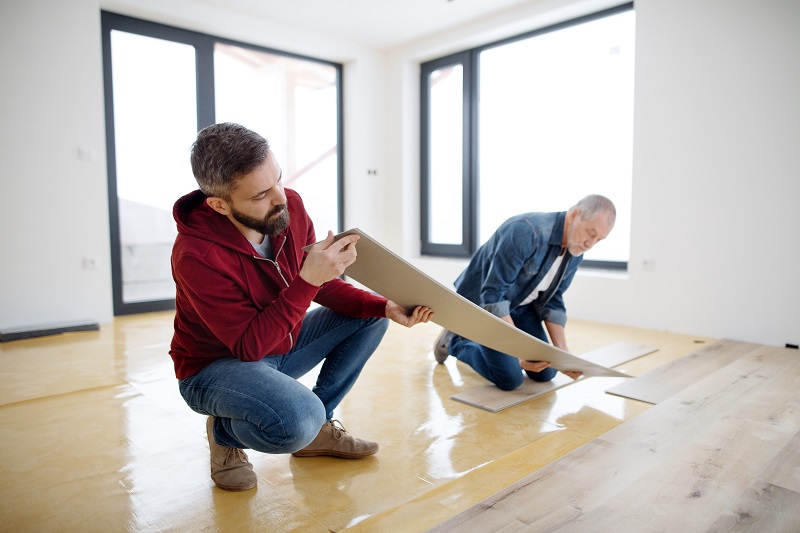 This product has come a long way and now offers many trendy patterns and styles. With "peel and stick" options, the installation is fast and easy. It can be installed directly on wood subfloors or concrete. The product is easy to maintain and is a cost-effective solution which resists well to kids and pets.
Although vinyl has many benefits, low-quality products are more susceptible to wear and tear, and when the product is damaged it needs to be entirely removed and replaced. Higher-quality vinyl flooring is more expensive and has a longer life span, but depending on the price range, you might consider another type of flooring instead. In short, vinyl is a great cost-efficient short-term solution for a quick makeover in a rental or during a short posting.
Linoleum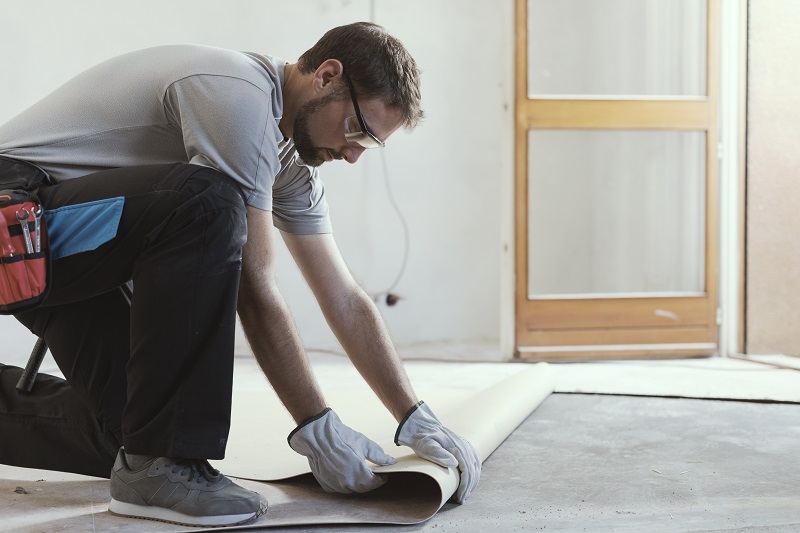 Contrary to popular belief, linoleum and vinyl are fabricated in very different manners. Vinyl is a synthetic polymer product, and linoleum is made from linseed oil and wood products which do not emit Volatile Organic Compounds (VOCs), so it won't cause indoor air pollution. Just like vinyl, linoleum is easy to clean, yet softer and quieter.
Because it is a natural product, it is hypoallergenic and antibacterial which is great for kids and pets. The designs offered for linoleum are more limited than for vinyl, but its life expectancy is also longer. Unless you consider yourself handy, the installation of this product should be left to professionals. Once again, the durability of the product will depend greatly on the quality, which may require a sealant or refinishing to maintain the condition of the product.
Laminate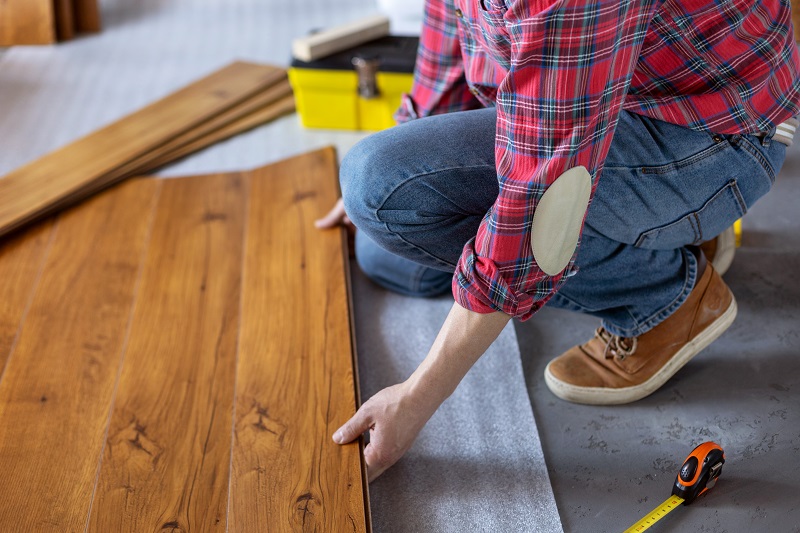 Laminate remains a popular choice because it's an inexpensive solution which mimics wood floor finishes. Laminate is easy to maintain and resistant to scratches which make this an excellent option for families with kids and pets. Installing laminate is much easier than actual wood floors with "click and lock" systems.

One of the downfalls of the product is the hollow sound it makes which amplifies animal footsteps or kids' toys. Also, laminate cannot be refinished like wood floors, it needs to be replaced once damaged or once the outer layer is worn through. Finally, laminate is susceptible to warping and should not be installed in damp spaces.
Hardwood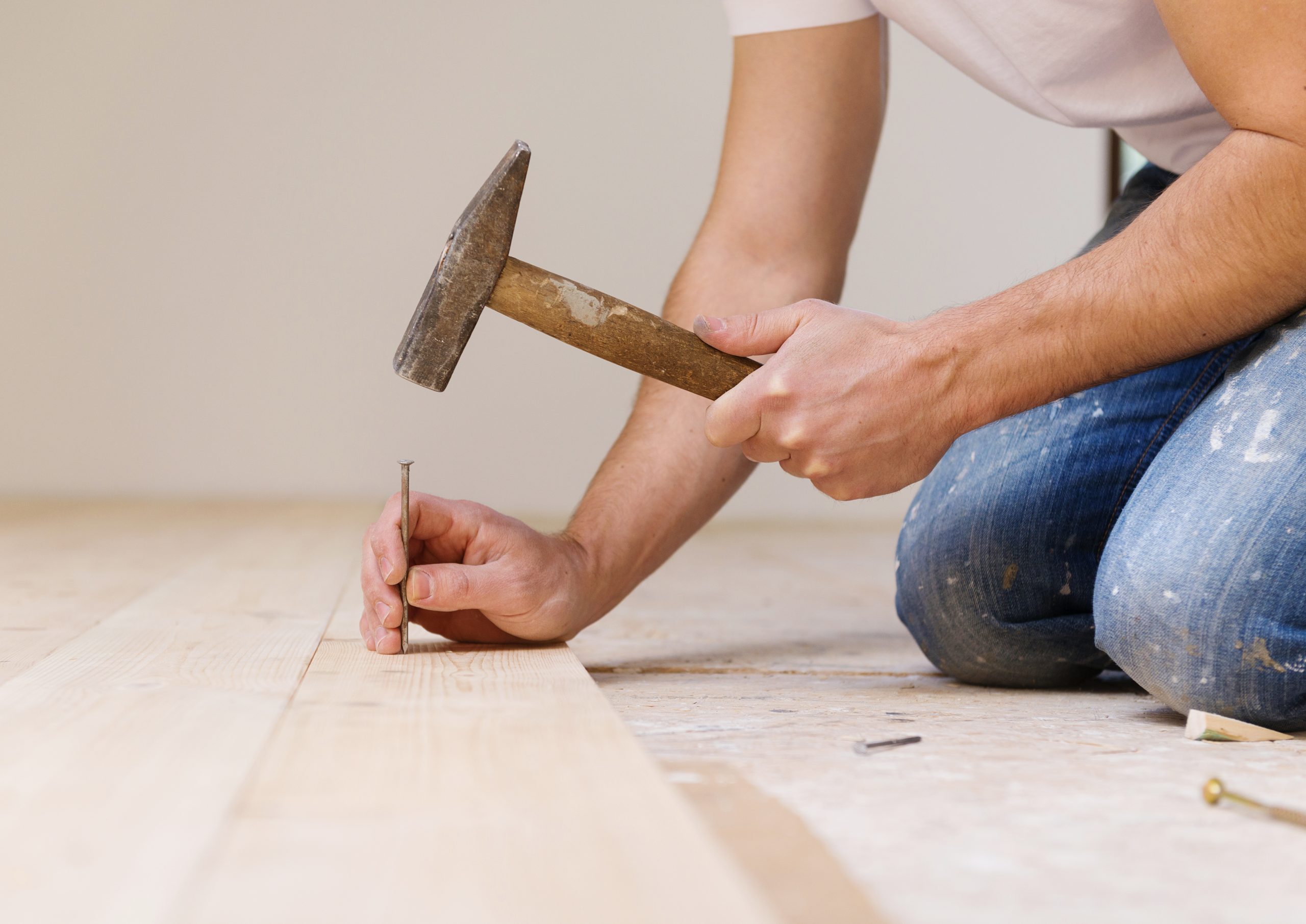 Harwood remains a popular choice for homes due to its durability, style and because it can be installed in pretty much any room in the house. Although hardwood floors are durable, they are still susceptible to scratches and dents.
When selecting a wood flooring, make sure to go with a harder wood species such as a white oak or hard maple, but the downside is that these also come with a heftier price tag. The benefit of hardwood is that it can be refinished if damaged, hence the longevity of the product. Hardwood is a great natural option which is easy to maintain with kids and pets, but the cost of the product and installation also make it the most expensive option.
Area rug or carpet tiles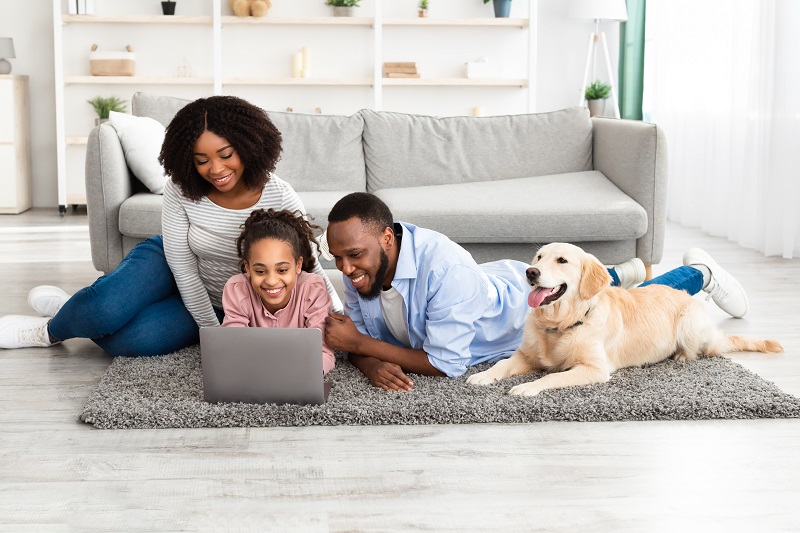 If you do not like the floors in your current home, but do not want to spend the time or the money to change them, the easiest solution is to purchase an area rug. An area rug can be placed anywhere and over any type of flooring. For example, over a carpet in a living room or a runner in a kitchen. Nowadays, area rugs are very fashionable accessories (and no one needs to know what is hiding under it)!
Paint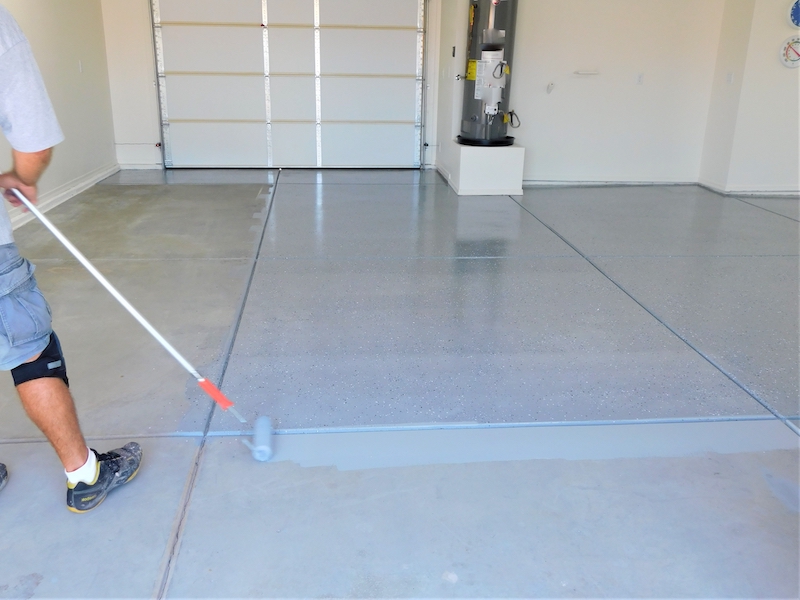 Another quick and easy option for outdated floors is painting them. Whether it be concrete, vinyl, linoleum or hardwood, painting can easily transform an old eyesore into something trendy. The Web offers multiple DIY projects which can be accomplished during a weekend. My favourite are stencilled floors.
Happy flooring!