Canadian Forces Snowbirds grounded
Due to issues with the parachute during ejection, the Canadian Forces Snowbirds are currently grounded and have cancelled upcoming shows for the foreseeable future.
Watch Snowbird 1, Major Brett Parker's message here.
"While it is certainly disappointing the Snowbirds anticipate they will need to cancel upcoming performances until this technical issue is resolved, I applaud our aviation technicians for discovering this issue. This speaks to our flight safety culture in the RCAF, and the professionalism of our maintainers. We have full confidence that this issue will be resolved in a safe manner, working with a third-party aviation contractor and our own technical and maintenance experts," said MGen. Eric Kenny, Commander 1 Canadian Air Division, Royal Canadian Air Force.
The Snowbirds will not be able to take part in Canada Day celebrations in Ottawa.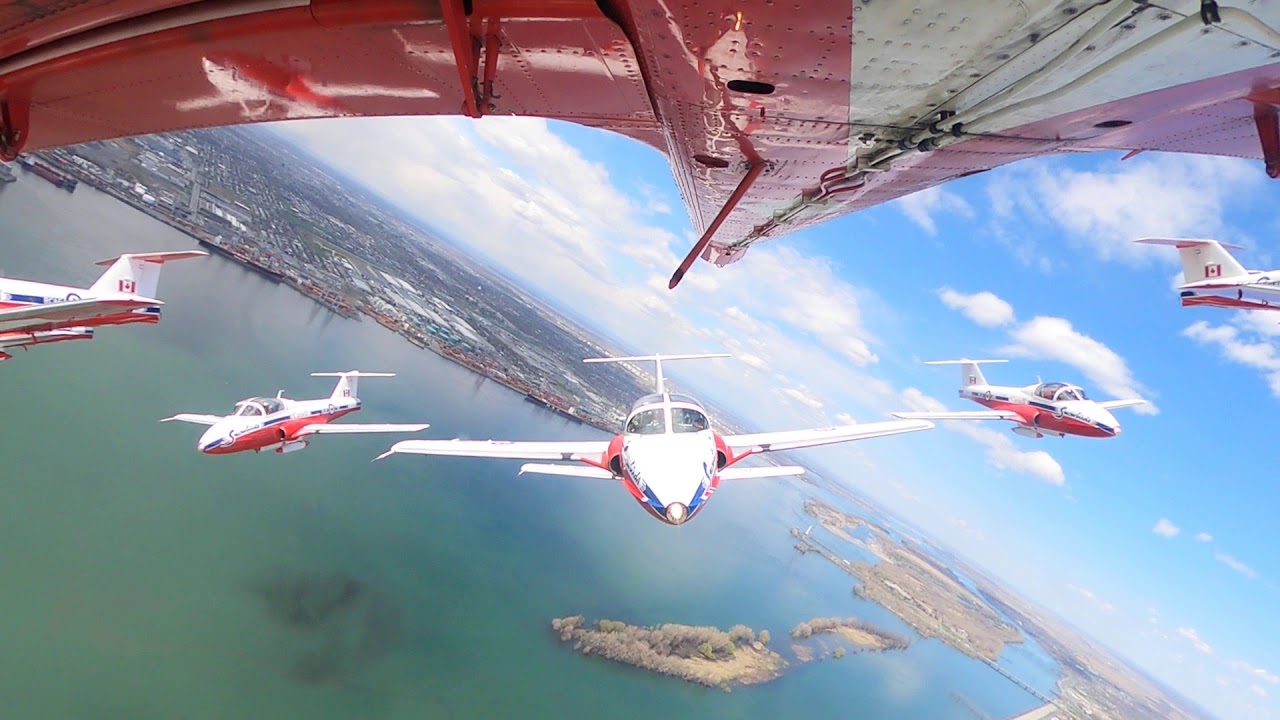 Discovering a Technical Issue
On June 19, according to a Department of National Defence press release, during a routine maintenance of the parachutes at 15 Wing Moose Jaw, aviation technicians discovered that the tool that sets the time for the deployment of the parachute during the ejection sequence may not be calibrated accurately.
Out of safety and caution, the parachutes currently being used by aircrew flying in CT-114 Tutor aircraft will now be re-tested and re-packed, as necessary, to ensure proper timing is set for their activation in the event of an emergency.
According to DND, an operational pause has not been invoked for the CT-114 fleet. This issue affects a component of aviation life support equipment associated with the aircraft, not the aircraft itself.
DND stressed there is no connection between the CT-114 Tutor accident on May 17, 2020, in Kamloops and the current issue concerning the Mk10B device and associated testing tool.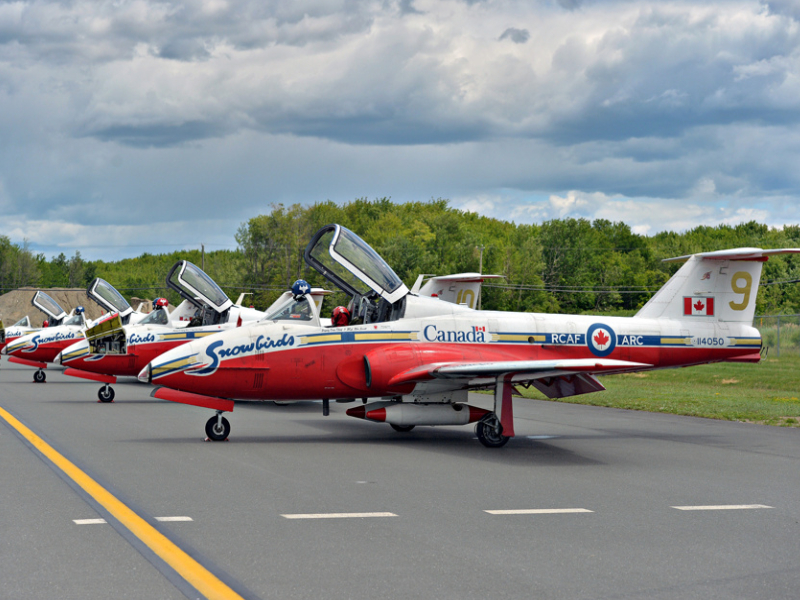 Cancelled Performances
The Royal Canadian Air Force is working with a third-party aviation contractor to resolve the issue as quickly as possible. However, there is no timeline on when the Snowbirds will be back in the air.
Because of the current issues, performances in the Dieppe, Moncton, and Riverview areas in New Brunswick on Wednesday, June 29, were cancelled.
On June 30, 2022, it was announced that their participation in Canada Day was also cancelled.
The RCAF will communicate through social media when we have further updates, including confirmation of the next performances.
"The RCAF takes flight safety very seriously. No RCAF aircraft will be flown unless it is determined to be airworthy and safe to fly. The RCAF maintenance crew, including those of 431 (Air Demonstration) Squadron are well trained and qualified aviation maintenance professionals who are dedicated to ensuring safe and airworthy aircraft, and associated aviation life support equipment," stated a DND press release.