CAF Personnel deploy to BC to help communities impacted by floods
On November 17, 2021, the Minister of Emergency Preparedness Bill Blair confirmed that the Government of Canada approved a Request for Federal Assistance from the Province of British Columbia to aid them in response to the extreme floods.
"We must meet this unprecedented situation in British Columbia with resolve and assistance," Anita Anand, minister of national defence, stated.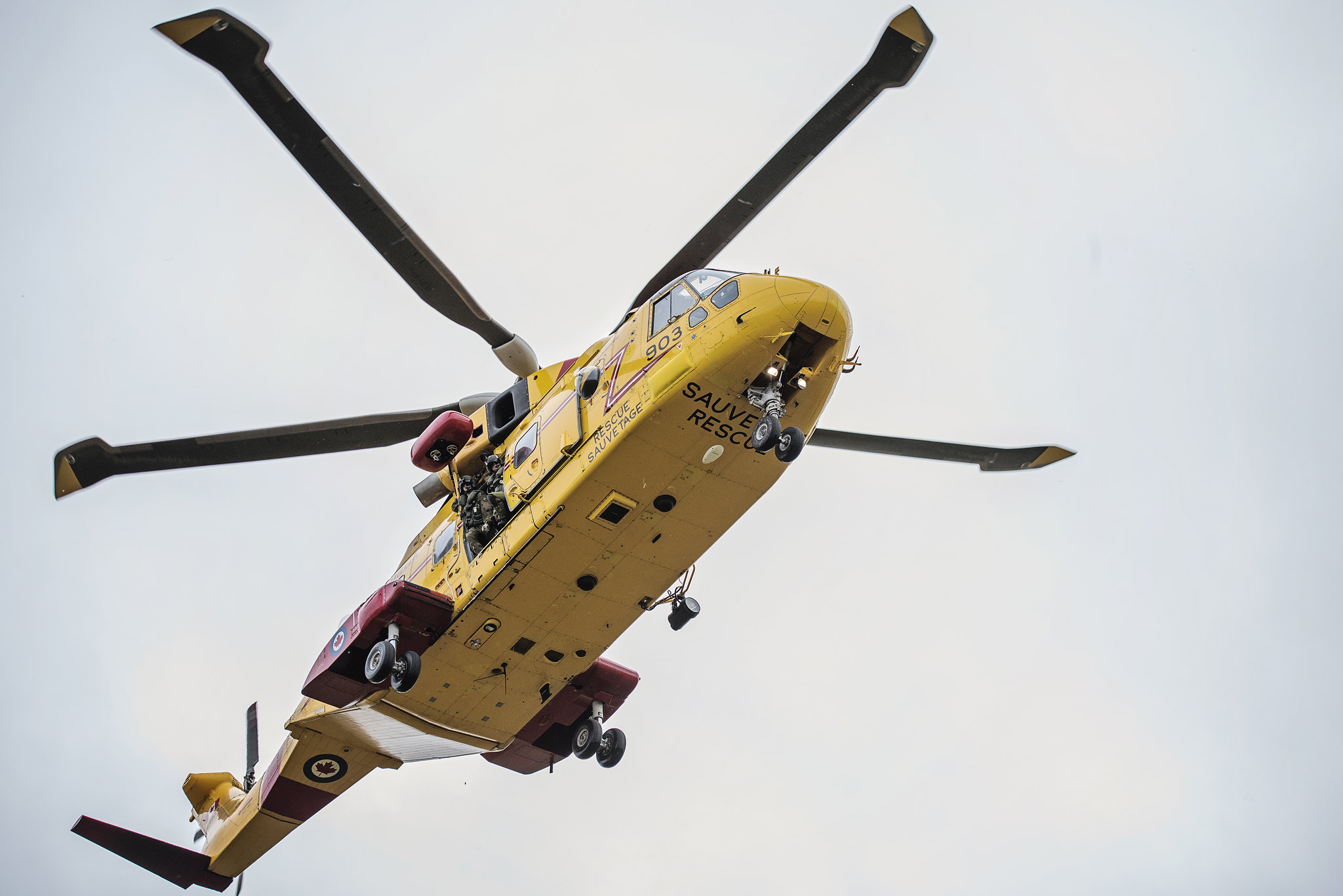 CAF Personnel On Ground
"Canadian Armed Forces members are on the ground in British Columbia helping out, and we are sending more members to assist the communities that are most impacted and support repair and mitigation efforts. We will be there for British Columbians to keep them safe and to recover from this tragedy."
According to a press release put out by the Government of Canada, the emergency response is complex as the floods are making a significant impact on communities, critical infrastructure, and individuals. The response to this will require cooperation from all layers of government.
The press release noted that the flooding had made a big impact on multiple Indigenous communities.
"The Government of Canada will always be there to help Canadians in need. Our thoughts are with all those affected by the flooding in British Columbia," said Blair, "I'd like to thank all of the first responders, search and rescue volunteers, and emergency managers working hard to keep people safe during this time."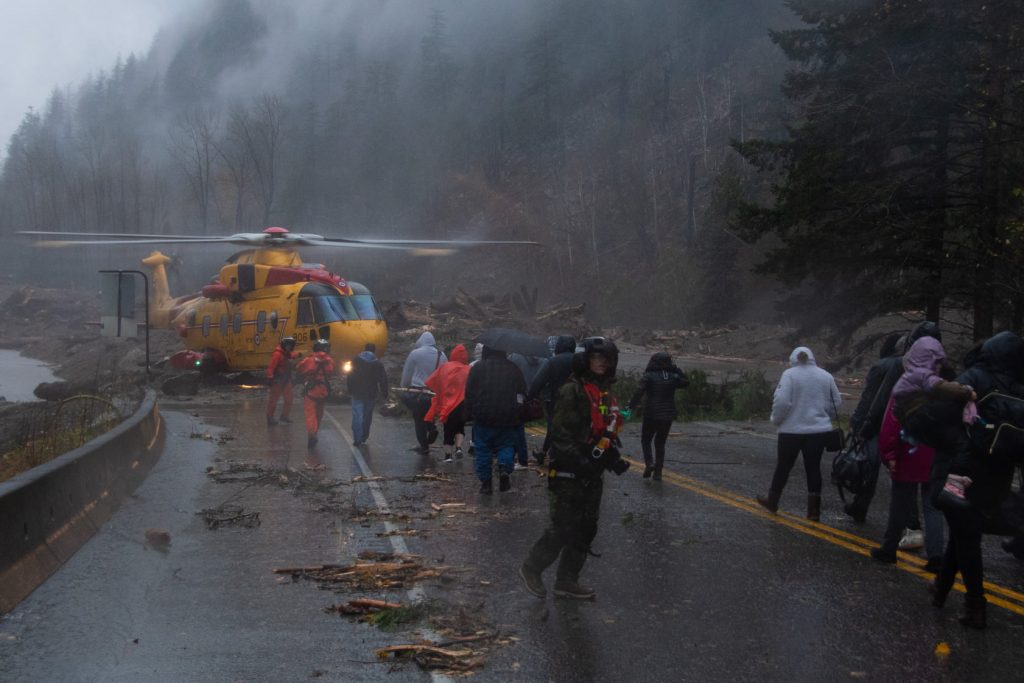 Emergency Response
As part of the emergency response, the Canadian Armed Forces (CAF) are providing air assets and a land component to help. Tasks for the CAF include, but are not limited to:

Air support to assist evacuations, as well as general assistance to vulnerable and stranded people.
Air support to support critical provincial supply chains.
Reconnaissance and investigation of flooding impacts in support of relief effort planning; and.
Assistance with flood mitigation efforts, including protection of critical infrastructure, access roads, and properties, as designated by local authorities.
Deployment Begins
At 4 p.m. EST on November 17, a CC-130J Hercules aircraft left CFB Trenton for CFB Edmonton, one CH-146 Griffon helicopter from CFB Edmonton, and one CH 148 Cyclone helicopter from CFB Esquimalt will be on station to enable further operations.
The aircraft were sent to aid with evacuations, transport of emergency response personnel and equipment, and area reconnaissance.
Nine members from the Edmonton-based 3 Canadian Division Immediate Response Unit deployed to BC overnight and conducted reconnaissance and coordination for future relief efforts and resources.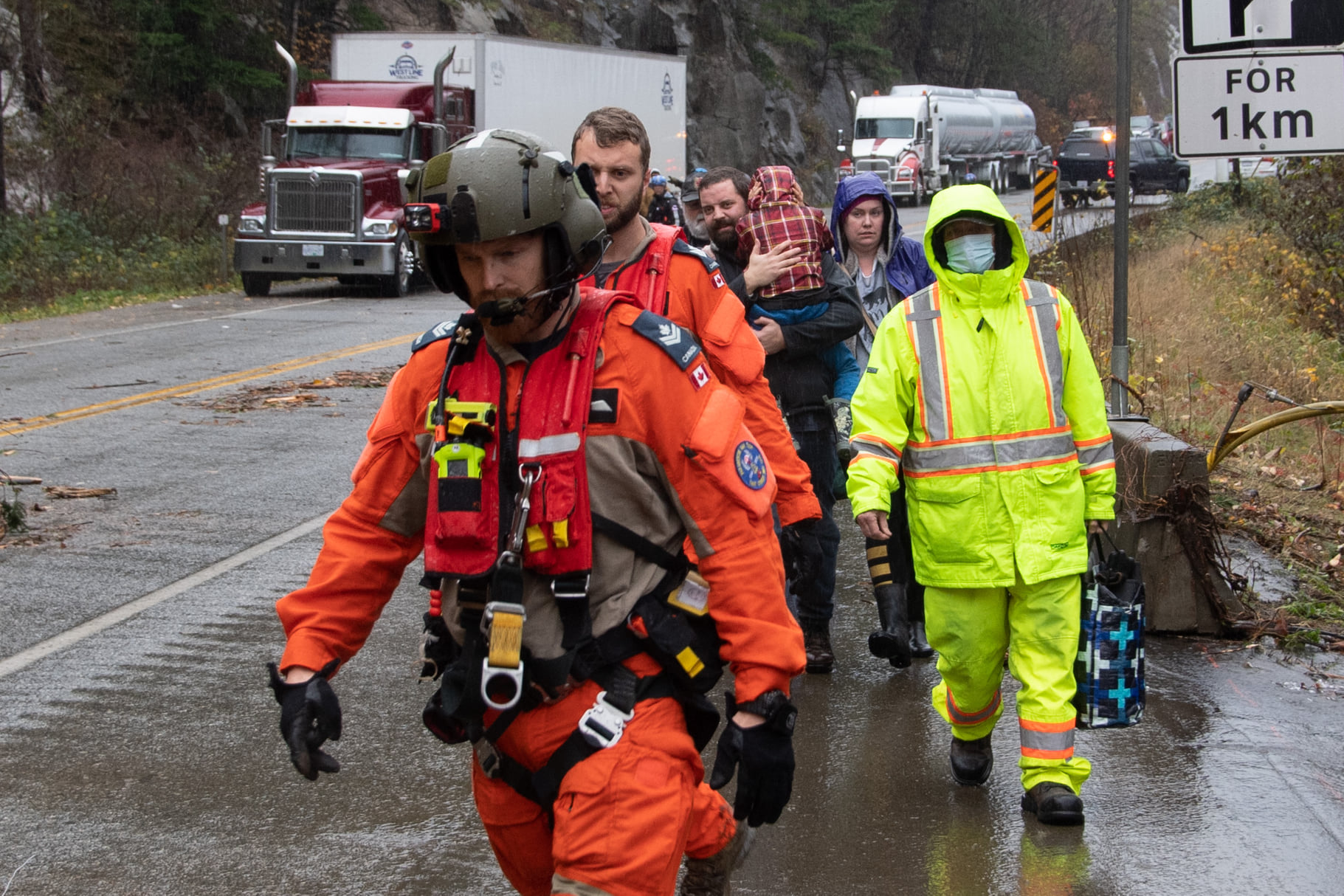 CAF Members Placed on High Readiness
Other CAF members were identified and placed on high readiness to respond.
"The exact number of members is not available at this time, and the final location of CAF assets destined for BC also remains to be confirmed by the province and the findings of the Reconnaissance Team," as stated by National Defence Media Relations.
About Operation Lentus
Operation LENTUS 21-06 is the sixth mission of the Canadian Armed Forces this year to assist provincial or territorial partners in mitigating natural disasters.