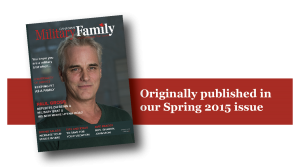 The spring and summer months are a time where many Canadians muster enough motivation to maintain a fit and healthy lifestyle. For military personnel, however, health and fitness is not only a lifestyle choice, but a legally defendable job requirement. Most military family members realize that military personnel must be physically fit to meet the demands of operations.
A balance between good health and the ability to perform fitness related tasks helps military members to overcome some of the challenges they may face as soldiers, sailors, airmen or airwomen. Operational demands may require they have the ability to move quickly, get up and down repetitively, move objects of varying weight over a prolonged period of time, or simply have the stamina to stay alert and on their feet for a length of time. These requirements have been legally justified by the universality of service principles with the assistance of the National Defence Act.
In accordance with these principles, Canadian Armed Forces personnel must maintain their physical fitness as it is an occupational requirement, just as they must be able to satisfy a range of other requirements, from writing military correspondence to fighting fires. A great example would be to think of physical fitness as a licence. It is not recommended to drive a bus without a licence, therefore, without a minimum level of fitness you may not be able to complete specific military-related tasks.
This requirement to be physically fit can be a challenge for some members who have suffered an injury or illness, and/or who are confronted with the challenge of developing or maintaining their personal fitness after a prolonged period of physical inactivity.
Chief Warrant Officer Michel Lacombe has had his fair share of health related challenges throughout his career. From being pre-diabetic to suffering from a knee injury, to battling with cancer, the Resource Management Clerk from Hawkesbury, Ontario who is now working in the National Capital Region has managed to overcome many of these obstacles with the support of his family and the services available to him.
And Captain Wyn Fournier's story is similar.
Wyn explains, "While on a major field exercise in 1989 I sustained a knee injury that needed surgery to fix it. Since then I have had knee pain and degeneration of the joint, leading to severe osteoarthritis." Following the injury Wyn has had four surgeries on the same knee. "I have been unable to exercise for a period of two years following the first reconstruction. The fact that I'm now older has made it a struggle to get back to a level of physical fitness that allows me to pass my annual fitness evaluation."
Both Michel and Wyn have adopted new lifestyles to address the challenges they face when trying to maintain their annual fitness requirements of the Canadian Armed Forces. Both are also quick to point to the contributions of their families as being "mission-critical" to their success and rehabilitation.
As Rick McKie, Canadian Armed Forces Fitness Manager with Canadian Forces Morale & Welfare Services explains, "More frequently we hear about the benefits of physical activity and the positive effect it has on health and well-being. This is generally true, but when you add the requirement to achieve a minimum standard level of physical fitness as a requirement of your occupation, this can take on a whole new meaning. This can be a daunting task for someone trying to balance work and family time, when recovering from injury, or when constantly away on tasking. We also know that physical fitness and health are rarely developed alone or in isolation. Therefore, it is highly recommended the individuals develop their own fitness peer support network that may include family, friends, co-workers and fitness professionals to help keep them on track."
How did they do it?
For Michel, support came from many different sources – his co-workers, the Personnel Support Programs (PSP) staff and the medical and physiotherapy staff. Their training and knowledge on how to treat many of his limitations helped him achieve success, but his greatest level of support "came from my family." Wyn expressed the same sentiment, "Everyone in our family knows that it requires all of us working as a team to make the military lifestyle work. My husband is also in the military, so he really understands the demands of the job and steps up to carry more of the load when my career needs to take priority."
If you have a military member in your family who is struggling to improve his or her fitness, the following suggestions can help create an environment favourable to both increased health and fitness:

Simple Ways to Improve Your Health and Fitness
1. Stay informed on the challenges facing your military family member. Michel and his spouse Lise always face life challenges as a team and would constantly support each other when facing route challenges. This was demonstrated when Lise attended Michel's dietitian appointments, making her fully aware of the situation and being an active part of the solution by preparing healthy meals that meet his needs. The development of healthy eating habits was beneficial for the entire family while supporting Michel.
2. Know what recreation services are available to you and your family. Visit your local community recreation centre in person or online and see what programs and services are available. A great place to start would be online at the Canadian Forces Community Gateway. The CF Community Gateway is an online resource that helps to connect military members and their family to local Base or Wing recreation and leisure opportunities. Visit www.cfcommunitygateway.com/en/index.asp.
DFit.ca is also a valuable fitness resource that provides customizable training plans, video exercise demonstrations, and an online forum to connect with PSP fitness experts. Whether personnel have access to a fully equipped gym or need exercises they can do at home, DFit.ca provides interactive, personally customized fitness options.
3. Select enjoyable activities where the whole family can participate. Look for activities that promote family interaction and physical fitness, such as going to the community recreation centre to use their facilities (pools, gymnasiums, skating rinks, and other outdoor facilities).
Photo: Captain Wyn Fournier and her family taking in Canada Day festivities in Ottawa.
By: Chad Phinney