Basically, I was left with less earning potential than a prisoner in Canada.
It's fair to say the majority of military spouses have at one time felt marginalized. Some days there are hills to climb and some days there are mountains. The important thing is how you approach the problem you face. Is it something you can live with? Is it something that you can realistically do something about? Can you initiate change? Julia Graydon, mother of three, military spouse for 14 years, encountered a mountain a few years ago. Her efforts to change the system led to change, simply because she wouldn't accept no for an answer and she didn't give up.
Graydon is a teacher by trade; a profession she loves. When her husband was posted Stateside she dutifully packed up their young children and followed him to his new posting. Once there she discovered spouses of military students studying in the United States were restricted from working, as the result of an army regulation call the JSAT. Graydon could not believe this could be a reality. "I had worked in Ontario as a teacher for the 10 years leading up to our posting to the United States and wanted to continue working while we were posted there." She was left with virtually no earning potential, her right to work had been taken away, and to add insult to injury she was denied Employment Insurance; although she had paid into the fund for ten years. "Basically, I was left with less earning potential than a prisoner in Canada.  I could not believe this was possible, so I began a two-year battle to change the injustice."
Graydon's objective was to see every military spouse treated like every other Canadian citizen. She wanted them to be able to work if they wanted to work, and/or collect Employment Insurance if they were unable to find employment. Without a work visa spouses could not prove their desire and willingness to work; therefore they were denied Employment Insurance.  Canada has a reciprocal agreement with the United States pertaining to Employment Insurance.  Therefore, out of the over 700 Canadian Forces families living in the United States, approximately 30 of those spouses were not able to work or collect Employment Insurance.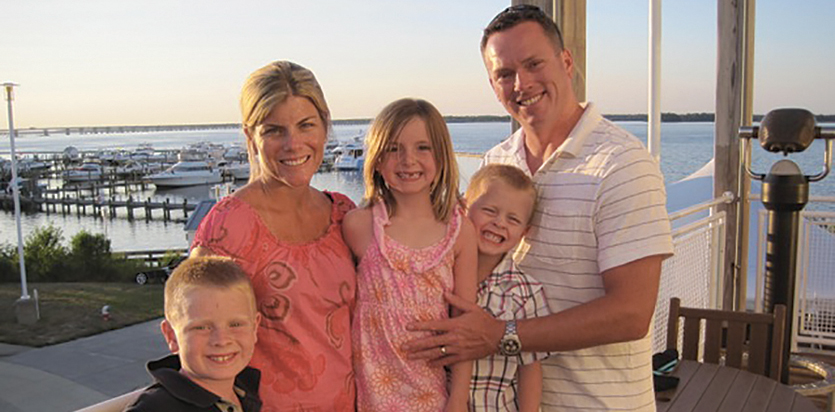 "I began contacting the Canadian Embassy seeking clarification on the work restriction. I was told this issue had plagued the Embassy for decades. I applied for Employment Insurance anyway, and was declined.  I was told by their out-of-country claims office my situation had been an issue for decades, and I should appeal it." Graydon was undeterred, and step by step continued up the mountain. "I appealed EI's decision to the Board of Referees – their role was to ensure the legislation had been applied to me properly, and they ruled it was.  However, they were deeply concerned, after hearing the details of the situation, and encouraged me to appeal the process to the next level."
Initially, Graydon essentially gathered information about the issue. She researched and asked questions. She followed the designed procedures and did everything asked of her to rectify her problem. She recommends this course of action to anyone faced with an issue mired in red tape. Be tenacious, but follow the rules; see where that takes you. Eventually she realized she would not be able to make change on her own; she would need an advocate or assistance. "I began writing to my Member of Parliament, the Minister of National Defence, the Minister of Human Resources and Skills Development, a Senator who had been involved in a similar matter, the Canadian Forces lawyer in charge of Canadian/US legal matters, and the National Military Family Resource Centre." Seven letters and their subsequent responses later she realized she was alone in her fight, "Though most expressed disbelief over the ongoing injustice."
She decided it may be time to hire a lawyer to handle the case as a Charter of Rights and Freedoms case.  "I felt that my husband's employment as a CF member was being used against me. When I made contact with a few lawyers I was quoted potential costs of $40,000 for a Charter Case." At this point Graydon decided to take things into her own hands. "I realized I had to represent myself, so I ordered all recent Canadian Charter Law textbooks online, and began to study from the textbooks and previous case law. I wrote my appeal and quickly found out my case would go forward to the Federal Court of Canada." A year and a half after the process began Graydon and her husband flew back to Ottawa for her day in court. The judge ruled the legislation, on its face, was not a Charter infringement.  However, when applied to a military spouse it was unfair.

"As a result, frustrated, I asked a neighbor – a General at the Pentagon, to look into why I couldn't work.  Within a couple of hours, he tracked down the person responsible for the document, and he was told I could have worked all along," says Graydon.  It turns out there is a hierarchy of agreements between countries, as well as a bilateral work agreement taking precedence over the army regulation.  "Also, buried in the JSAT agreement there was a form that would have allowed me to work." Finally, she reached the summit. Within five months all spouses were allowed to work, or could be eligible to collect Employment Insurance if they could not find employment.
Her efforts to make change happen for military spouses did not stop when she returned from the United States. Her previous contract with the Renfrew County Catholic District School Board allowed for only up to a two year guaranteed leave of absence. Along with another military spouse Graydon joined the contract negotiating team. Now, under the current contract, a military spouse can take a leave of absence of up to five years for a military posting. This would be an example of a military spouse working with an employer to make change and have an impact. "My school board is amazing. I am very fortunate. I wish more employers were flexible like that."
It took a military spouse to make these changes.  The people whose job it was to ensure policies were followed didn't take the time to understand the regulations they were quoting. "I would encourage spouses if you do not like the way something works, and you believe you're fundamentally in the right, form your argument and don't be afraid to step out of your comfort zone. Some regulations and policies spouses encounter are decades old and irrelevant in today's world. The obvious people are not always the right people to talk to. Research, educate yourself and ask questions. Don't be afraid to ruffle some feathers," says Graydon. Inform yourself and be knowledgeable. "The problem I faced was very complex. It was the most difficult thing I ever had to do. In the end it was the most rewarding."
**This article was originally posted in the March 2014 issue**
Get More! Receive six issues of Canadian Military Family Magazine in your mail box for only $17.95! Click here to subscribe NOW!