Making the Grade, Finding Help For Struggling Students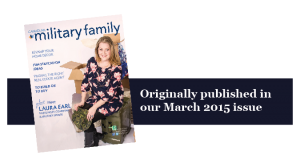 No matter how hard parents try to help, most children struggle academically at some point in their school career.
Finding the right tutoring solution from junior kindergarten through to university takes time and careful thought, but higher grades are worth the effort.
"Academics are cumulative, meaning one piece of learning is the foundation for the next. Tutoring can be a band-aid, or it can have a lasting impact on a child's future learning. Have important honest conversations with teachers. Find out where your child is coming from as a learner, and then explore options that fit and will lead to their academic success," said Jacqueline Lemieux, director, Oxford Learning Centre, Ottawa, Ontario.
As parents consider the various resources available, Lemieux suggests there are common questions they should ask the potential tutor including the time and dates of sessions, location, payment options, contracts, no-show payment expectations if tutor or student cancels, and whether the student will be expected to purchase instructional supplies like workbooks, computer programs, apps or pay for testing that will add to the overall cost of tutoring.
Believe it or not there is free homework help out there for younger children, but waiting lists can be long and spaces limited. There may be many students of differing grades and different learning levels all in one room.
Lemieux, a former special education teacher, advises parents to talk to teachers or guidance counsellors because some struggling children may only require after-school or in-school tutoring by qualified teachers or older more advanced students who are willing to help.
Military Family Resource Centres, community centres and churches may provide free tutoring as a community support service. Ask about the educational backgrounds of the tutors at these locations.
University students looking for free tutoring should speak to professors. Some professors will ask graduate students to advise undergraduates, and even run study groups if a number of students are falling behind.
Learning centres are an option for students in elementary and secondary school. The centres meet with parent and child to assess the child's needs, and then teach them skills to effectively learn, including organizational and time management skills. Academics are then added to the child's curriculum.
"Learning centres typically charge an initial fee for an assessment of the child, then tuition is based on the number of hours booked for tutoring. All centres charge different rates. Make sure to ask about military discounts and family rates if more than one child needs assistance," advised Lemieux.
Parents may be asked to sign a contract with a centre. Lemieux advises parents to read the entire contract and ask questions about the terms of the contract.
Private tutors are another option. They generally expect to be paid commensurately with their level of education and experience. A teacher trained and qualified to work with children with special needs will likely charge more. A professional willing to tutor university students may ask to be paid top tutoring rates.
In addition to tutor credentials, location plays a role in how much a tutor will ask to be paid. If they are coming to the student's home, they may charge more because of mileage and travel time.
"Average pay for tutors is $10 to $15 per hour for a high school student, and up to $75 per hour for a certified teacher or professional with experience," said Lemieux.
Busy parents and university students who do not have time to search for a suitable tutor may turn to tutoring agencies. Unlike a learning centre, the job of a tutoring agency is to simply match a qualified tutor with a child or university student, usually with very little assessment of the student.

According to Lemieux, agencies generally charge a registration fee, then a fee per tutoring session. The agency pays the tutors directly. Tutoring rates will vary from agency to agency and vary depending on the level of education and experience the student requires of the tutor.
Finally, if a military child is facing learning difficulties because of a military posting from one provincial learning system to another, there may be options and assistance available.
During the first school year at a new posting dependent family members of a Canadian Armed Forces (CAF) regular or reserve member are eligible for the Educational Compensation and Benefits Program through Children's Education Management (CEM).
Through the program an education allowance may be claimed for the cost of private tutoring for dependent children, in one or more subjects.
"Military families must provide a letter from the principal of the child's school stating the educational level of the child is below the curriculum level of the class. The letter must also state the number of hours of tutoring that will be required to bring the child to an acceptable level," said Marc Bélanger, director, Children's Education Management.
Further, the principal must clearly state the child's learning deficiency is due to the change of curriculum the child was presented with when their family was posted, and is not due to the choice of subjects or educational stream followed at the last school the child attended.
"The family is then responsible to provide quotes from three tutors for the cost of tutoring. The average of the three quotes will be reimbursed to the family," said Bélanger.
The tutor hired for the position must process a teaching certificate.
Many Military Family Resource Centres and schools can provide lists of private tutors, and local business directories list private tutoring companies that will provide quotes.
The educational compensation and benefits programs for children in military families are managed by Children's Education Management through Military Family Services, a division of Canadian Forces Morale and Welfare Services.
CEM has been supporting military families by managing and supervising educational compensation and benefits programs and Canadian Armed Forces Overseas schools since 1947.
To learn more about Oxford Learning Centres visit www.oxfordlearning.com and to learn more about the Children's Education Management Program visit www.familyforce.ca.