Going Crazy in the Green Machine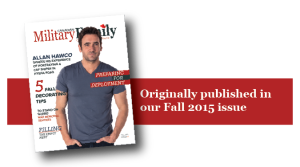 By Derrick Nearing (PO1 Ret) MMM, CD2
Derrick Nearing initially joined the Reserves as a Field Engineer in Fall of 1976 until he was caught underage and released in June 1977. When old enough in 1979, he joined the Reserves and transferred to the Regular Force, May 1991. Derrick served as a Medical Assistant and Physician Assistant until retiring medically in 2013. Having recently read the book Going Crazy in the Green Machine Derrick shares he thoughts about a book that has made an impact on him.
Having been recently released from the military after a 35 year career, 20 of those I spent serving with undiagnosed post-traumatic stress disorder (PTSD), I feel "Going Crazy in the Green Machine" is accurate in describing what people with PTSD go through. The book will give spouses of a soldier with PTSD, family members trying to understand what is going on with their loved one and those taking care of people with PTSD, a deeper understanding of the whole process. This is one of the best books I have read in a long time, and I would strongly recommend it to anyone wondering about PTSD. No technical talk, no medical lingo, no military jargon, just an understandable and simply detailed story of MCpl Billy Reardon and the honesty of his reactions as he comes to accept and deal with the results of PTSD.
Dr. John Whelan, a military veteran and clinical psychologist residing in Halifax who has been working with military members over the past 23 years wrote Going Crazy in the Green Machine. He introduces the reader to the combat experiences of MCpl Billy Reardon followed by an in-depth examination of post-traumatic stress disorder as seen through a soldier's combat experiences. The book is divided into two parts: the first part illustrates the painful and moving story of MCpl Billy Reardon, a young Infantry soldier who struggles with his experiences, symptoms and finally PTSD as it is developing, as well as, his treatment within the military medical system. The second part of the book is dedicated to looking at the role of leadership, military medical system, Veterans Affairs and the role of these agencies in assisting soldiers dealing with PTSD.

Through MCpl Reardon, we are introduced to the realistic story of a soldier from 2nd Battalion The Royal Canadian Regiment (RCR), with real life experiences from a war zone that many front line soldiers will identify with, as well as, giving the uninitiated a view into one soldier's experiences that takes him into the world of PTSD and the toll on his family and later his road to recovery. This book shows the evolution of PTSD as MCpl Reardon moves through his career, including two tours in Bosnia in the early 90's, being exposed to horrific situations, as well as, a tour in the Gulf Sea as a firefighter working with a ship's boarding parties. We then follow him on his journey and his eventual recovery and reconnection to his family and his military brothers and sisters through PTSD group sessions.
After reading the story of MCpl Reardon we move to the second part of the book, in this section Dr. Whelan uses examples from his military and clinical experiences to challenge the military leadership at the Officer and Senior NCO level, to look inward at the impact of their decisions on soldiers mental health and repercussions when dealing with soldiers with mental health injuries. He also challenges all health care providers, inside and outside of the military and Veterans Affairs to develop a deeper and more intimate understanding of military culture as a prerequisite to assisting traumatized veterans and their families and how to make improvements within the system to better the soldiers' experience as they go through the process.