Experiencing the Difference: A Canadian Patient in the U.S. Health Care System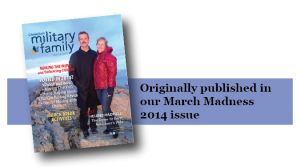 Pain shot through my buttocks and down my leg. I was hobbling out of my neurosurgeon's office after finding out that the slipped disc in my lower back would require surgery. I couldn't walk. Something had to be done before the nerve in my leg was permanently damaged.
My husband is in the Canadian Air Force and was posted to Oklahoma City, three hours north of Dallas, Texas. Over the two years I spent living in the southern U.S., the differences between our health care system and that of our neighbour's were obvious. In Canada, health care is a right. In the U.S. it is a privilege.
I saw my American neurosurgeon on a Tuesday and was scheduled for surgery on Thursday! Based on my experiences as a Canadian, I was mentally unprepared to receive such an invasive procedure so soon. Two quick days later, I admitted myself to the hospital, waited in a private room as I was prepped for surgery and recovered overnight in a private room with a private bathroom. As soon as I woke up, my pain was gone and I could walk again.
But there's no such thing as a free lunch. All of this private care came at a cost: over $5,000 U.S. for my surgeon and anesthesiologist and a whopping $11,000 U.S. for my hospital stay. I've never received a bill for that much money in my life. That's not even including the doctor's appointments and MRI scans leading up to surgery. Never were the differences between American and Canadian health care so clear to me.
On the whole, Canada's universal, single-payer health care system funds almost all the costs of medically necessary services (including my discectomy if I were at home). The U.S. uses a mix of the public and private systems. Their publicly funded health care is limited to Medicare, Medicaid, and a couple other government initiatives, including Veterans Affairs. For everyone else, healthcare must be paid for privately.
Lucky for me, I had insurance through the military and, through a sea of bills and paperwork, was able to afford the almost $20,000 U.S. price tag surrounding my elective surgery. (Hearing, "money is no option, I have full insurance," was like music to my doctor's ears). At the time many Americans were still uninsured. The U.S. Census Bureau reports that over 16 per cent of Americans were not covered by any health insurance in 2009. A Commonwealth Fund survey puts that number at over 25 per cent in 2011.
Even those who are insured sometime reach the limits of their coverage. In the U.S. it is common to see local fundraisers to help the insured and uninsured family bear the cost of their child's cancer treatment. In Canada, health tragedies aren't usually related to financial ruin.
In March 2010, President Obama signed into law the Patient Protection and Affordable Care Act (PPACA), or "Obamacare". The act requires that uninsured Americans get coverage or pay a penalty and that the poor receive subsidies to help them afford insurance. It also outlines more stringent rules for insurance providers, requiring them to cover all applicants more equally. The act has faced some serious opposition from politicians and the American people. Especially in the southern U.S., Americans (unfortunately some greatly misinformed) remain staunchly against any government involvement in their lives.

In Canada, wait times remain a contentious issue. According to a 2011 report by the Fraser Institute, the total waiting time in Canada between a general practitioner (GP) and elective treatment is 19 weeks. This is the longest recorded wait time in Canada since the independent research institute began their surveys in 1993.
In the U.S. I went from GP to surgery in about a month. I was in and out of clinic waiting rooms in under an hour. In the U.S. average wait times are measured in days, not weeks. In fact, a study completed in 2009 by the consulting firm Merritt Hawkins reported an average wait time across major U.S. metropolitan cities and specialties as 20.5 days; a measly two to three weeks.
U.S. health care is a finely-tuned business. There are advertisements for hospitals, doctors, care centers and medical treatments on TV. Billboards along the highways post up-to-date emergency room wait times like the price of gas; most boast only minutes. The U.S. spends about double what Canada spends on health care in percent GDP and per capita. They have the latest technologies and their privately-funded hospitals are richly decorated and furnished. Some seem more like hospital-hotels. One I visited in Oklahoma (unrelated to my surgery) had a richly carpeted patient ward.
Most Americans I speak with cringe when asking questions about Canada's "socialized system". The general perception in the South is that our system is dysfunctional, countless lives are lost on waiting lists and taxes are monumental. Even my neurosurgeon was skeptical of the Canadian system after treating a Calgary patient who was fed-up with waiting lists.
Although it was great not to wait for treatment, it still felt weird to experience a Canadian right as a business. The answer to the best kind of care system must lie somewhere in the middle. Patriotism and finances aside, it was thrilling to order my treatment as if off a menu. I loved my private room. In true American style, I even got a free souvenir cup.
By Denise Murphy