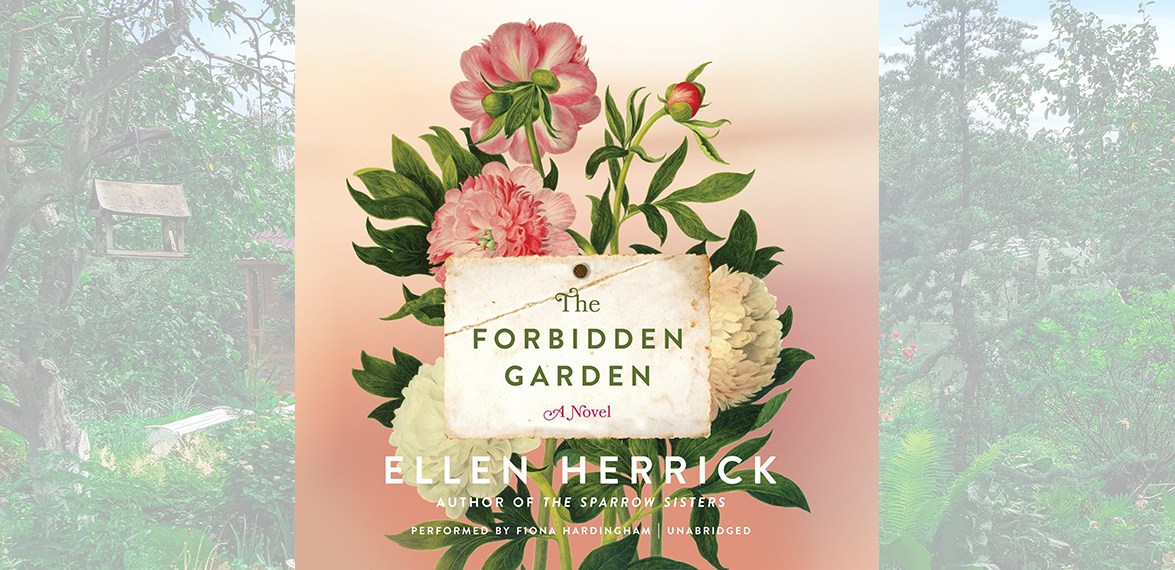 This book was another audiobook that I listened to on my commute to work, and it was lovely. The story revolves around Sorrel Sparrow, who is a gardener and runs a nursery with her sisters on the east coast of the US. 
After a recent tragedy, Sorrel decides to accept a contract to redo a Shakespeare garden at an estate in England. The house, Kirkwood Hall, is the ancestral home of Sir Graham and Lady Stella Kirkwood. It seems like the perfect opportunity to get away and recover some. She arrives in England to discover a garden that is utterly devoid of life, but she soon finds herself taken with the challenge of it. As Sorrel starts working on the garden, she quickly discovers that the garden has a dark history and more than a few secrets in its past. 
The garden is tied up in family history, going back many generations to a violent man. There is also a connection to the grim but beautiful tapestries that hang at the estate that depict some of the family's dark history – unfortunately, the last panel is missing, so the family does not know how its story ends nor the connection to the garden. 
What is having such a devastating effect on the garden, and why has no one been successful in restoring it? Will Sorrel be able to change that? To find out, Sorrel and the family delve into the family's history, examining every source they can, from different archives to the resources at the estate itself. As the family and Sorrel work together to solve the mystery surrounding the garden, Sorrel also grows more and more attached to one particular family member — the brother of Lady Stella.

As it turns out, this is the second book in a series, and the first book is The Sparrow Sisters. In that story, apparently, we learn about the tragedy that befell Sorrel and her sisters. Even though it was the second book in the series, I did not feel as though I was walking into the story halfway through. The author gave just enough information to the reader to give a background without weighing down the current story by retelling the previous one.
This is a delightful book, perfect for when working in your own garden or lazing on a sunny deck or beach — or for your daily commute. It is a great choice for those who enjoy Kate Morton or Helen Humphreys.