Troops wrap up deployment to Yukon in Support of Op Lentus
CAF support to flooding in Yukon ended On August 2, 2021, after the need for CAF assistance was deemed unnecessary going forward.
CAF Helped Mitigate Flooding Adverse Effects
In response to a Request for Assistance from the Government of Yukon Territory, and in consultation with Territorial and local authorities, the CAF helped mitigate the adverse effects of flooding in the region by providing personnel and equipment.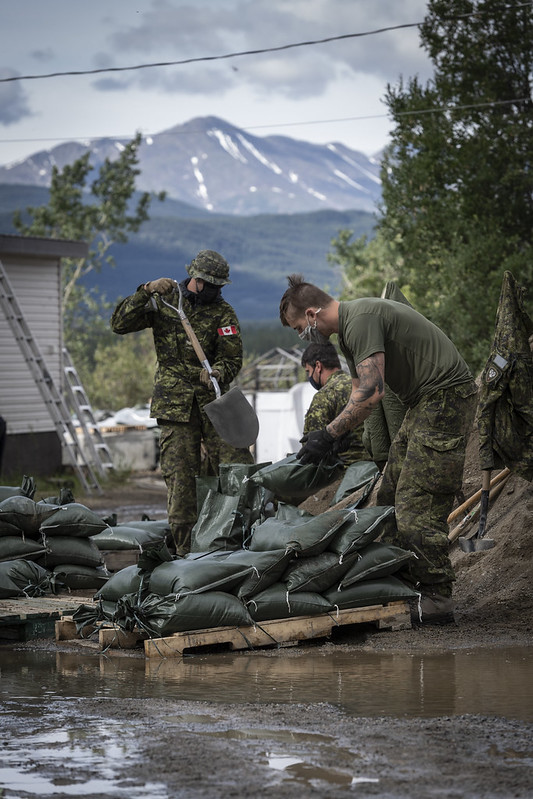 The CAF carried out a multitude of support tasks while on deployment. The tasks include:
filling and moving sandbags,
assisting people who were affected by the floods,
conducting welfare checks of residents/properties in areas affected by flooding,
flood mitigation tasks such as the protection of critical infrastructure and/or main access roads, and
assisting with the evacuation of persons from flooded areas.
The troops deployed to Whitehorse, which was divided into five locations:
Lake LaBerge,
South McClintock,
Army Beach,
Carcross, and
Tagish
Worked With Division Supervisors
Each of those divisions had a division supervisor, which was either a Yukon wildfire firefighter or the Alberta Disaster Response Team.
Captain Rajinder Singh, 1 PPCLI and Commander of 9th Platoon, said he would meet up with the division supervisor each day and confirm the objectives that they received.
After that, "it would be just commanding the troops on the ground. We would be filling sandbags and building sandbag walls. Most of the work had been done in the initial emergency by the 3rd Battalion, so when we showed up, all of the objectives were at 70 per cent or 80 per cent," he explained.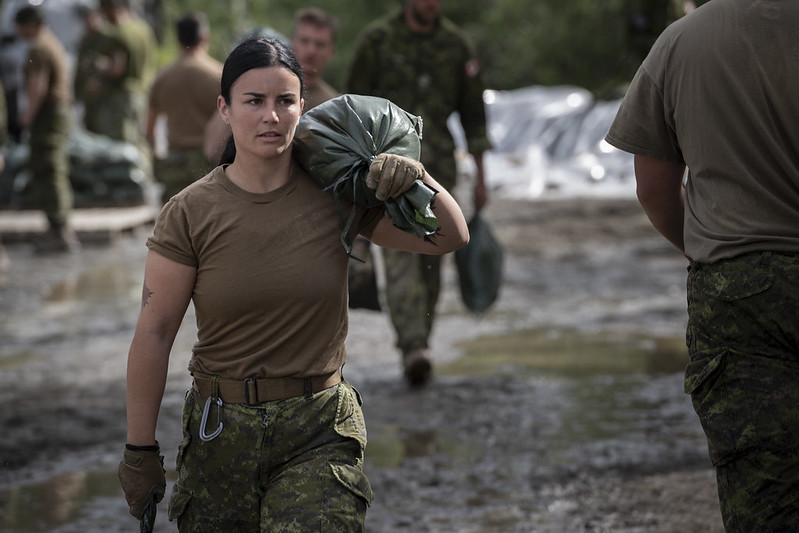 Unprecedented Snowfall & Heat Waves
This year, the Yukon received an unprecedented amount of snowfall, and then when the heat waves hit the country, all that extra snow that they received melted at a rapid pace. So when the initial emergency was happening, Singh said it was rising 10 centimeters a day.
"When the first of the 3rd Battalion made it out there, they were saving people's houses in the most literal use of that term because the water was rising rapidly. When we got to the ground, there was a few thunderstorms that started some few wildfires in the Yukon as well. So, where there were 30 to 50 wild firefighters that were out helping the 3rd Battalion when we showed up," Singh informed.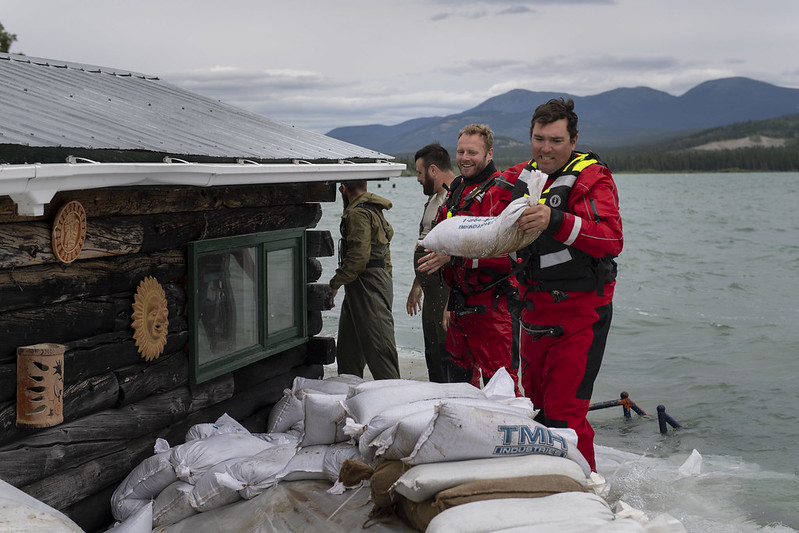 Building Sandbag Wall
Most of the work they did was strictly building the sandbag wall, according to Singh. He said even though the water is receding now, the water levels usually rise closer to the end of August from glacier melt.
The hydrologists were expecting that water to rise again up to a metre.
Singh added, "Even though the initial emergency was over, we were strictly there to just reinforce the wall and make sure it was ready for that next rise of water."