Ships depart CFB Esquimalt for Operation Caribbe
Above image: See images below for information. 
Her Majesty Canadian Ships Brandon and Saskatoon departed on a four-month deployment to the eastern Pacific Ocean on Operation CARIBBE on February 18, 2021
Operation CARIBBE is Canada's participation in U.S.-led enhanced counter-narcotics operations in the Caribbean Sea and the eastern Pacific Ocean.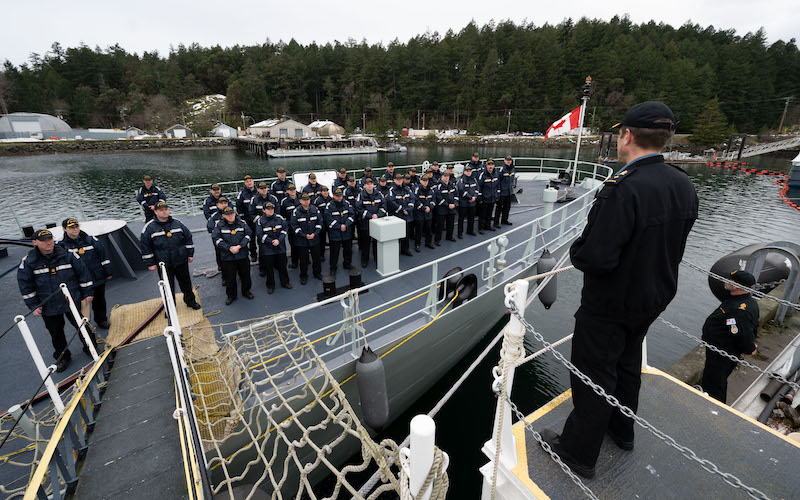 Demonstrate Canada's Strength and Commitment to Security
Rear-Admiral Brian Santarpia, Maritime Component Commander stated, "The Royal Canadian Navy's contribution to Operation CARIBBE is one of which we are incredibly proud. Together with our allies, we have been able to disrupt the flow of illicit drugs, interrupt funding sources for organized crime and maintain lawful access to the sea. With each successful deployment, we continue to demonstrate Canada's strength and commitment to security in this part of the world.
"As well, by deploying our Maritime Coastal Defence Vessels further and for a longer duration than we have before, we are able to demonstrate our ships' and crews' capabilities in a new way. This increases our scope of operations and contributes further to enhancing the stability in the region."
Under this operation, Canadian Armed Forces (CAF) ships and aircraft deploy to the region on a rotational basis to support the U.S. mission to suppress trafficking in international waters and airspace.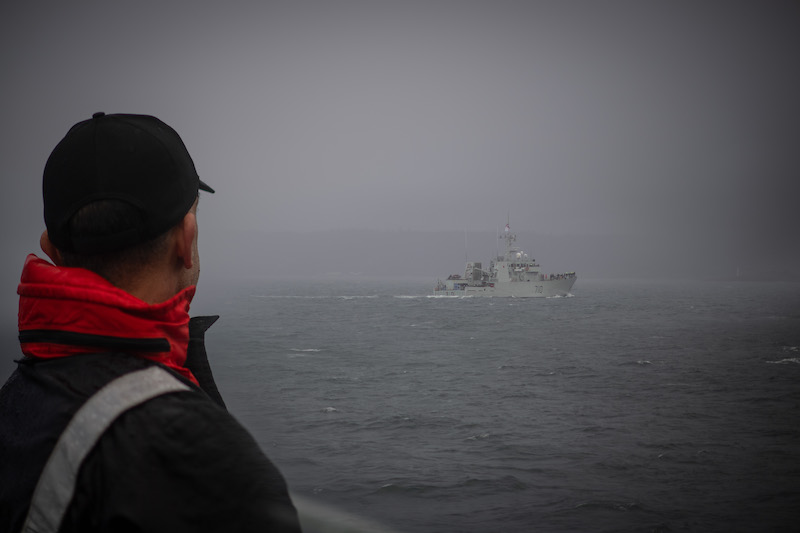 HMCS Saskatoon and HMCS Brandon
HMCS Saskatoon and HMCS Brandon have a 40 person crew on each ship. The ships are typically crewed almost entirely by naval reservists, according to the Canada Government website.
Since ships and aircraft deploy on this operation on a rotational basis, they participate in it at different times during the year. The number of CAF members deployed on Operation CARIBBE has varied over time, depending on the number and size of ships and aircraft.
Canada sends Royal Canadian Navy (RCN) warships and crews on this mission. They work alongside the United States Coast Guard (USCG), and Canada also sends CP-140 Aurora long-range patrol aircraft from the Royal Canadian Air Force.

The warships find and track vessels of interest. The USCG law enforcement teams then approach and intercept them. The teams then board and inspect the ship and cargo.
CP-140 Aurora aircraft and their crews detect and track vessels and aircraft of interest. They patrol in international airspace. The area covers the Caribbean Sea, the Gulf of Mexico, and the eastern Pacific Ocean.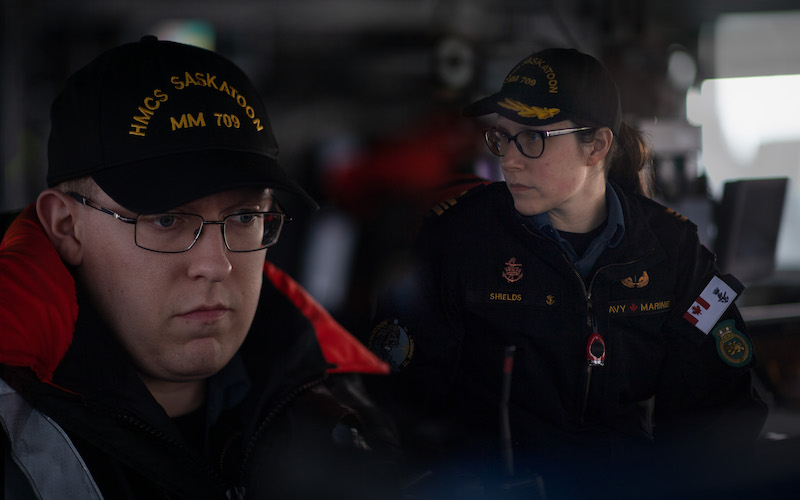 Operation CARIBBE
Operation CARIBBE began in November 2006.
In October 2010, it expanded with a Memorandum of Understanding (MOU) between the U.S. and Canada. The MOU allows U.S. Coast Guard teams to operate from Canadian warships.
The CAF has conducted Operation CARIBBE since 2006 with successive deployments of RCN ships and Royal Canadian Air Force aircraft.
Over the past fourteen years, the CAF has contributed to the disruption or seizure of approximately 105 tonnes of cocaine and over 6.725 tonnes of marijuana.
Fair winds and following seas.