Seamless Canada to further address military family challenges
Above image: Left to right, Lieutenant-General Frances Allen, Vice Chief of the Defence Staff (left), Member of Parliament Bryan May, Parliamentary Secretary to the Minister of National Defence (centre), and the Honourable Mary Wilson, Minister responsible for Military Affairs and of Service New Brunswick (right) met with participants from Canada's provinces and territories in Ottawa June 14th to ratify the Terms of Reference for the Seamless Canada initiative.
A significant victory for military families, who often face unique challenges when posted to a new province, was celebrated by Seamless Canada on June 14 in Ottawa.
Thanks to the efforts of Seamless Canada, an initiative of the Department of National Defence (DND) and Canadian Armed Forces (CAF) to address the concerns of military families, Canada's ten provinces and three territories officially signed the terms of reference of the Seamless Canada Steering Committee (SCSC).
The committee will be a permanent intergovernmental body of the provinces and federal partners to further the cause of military families and address their challenges.
"We've been working with the provinces and territories for over two years and now, with their final head nod, we're signing this non-binding agreement amongst all the provinces to take on the challenges faced by military families when they move," said Col. Stephane Boucher, Director Personnel Strategy at Military Personnel Command.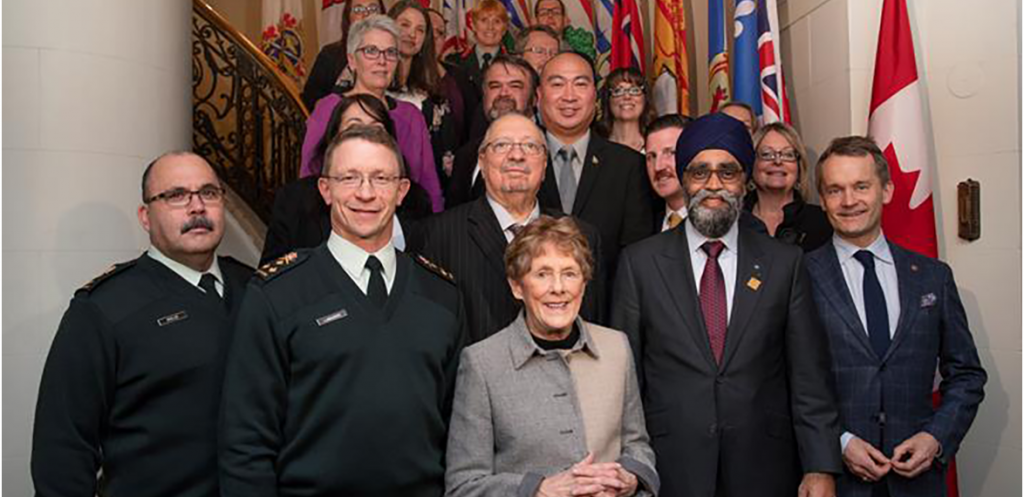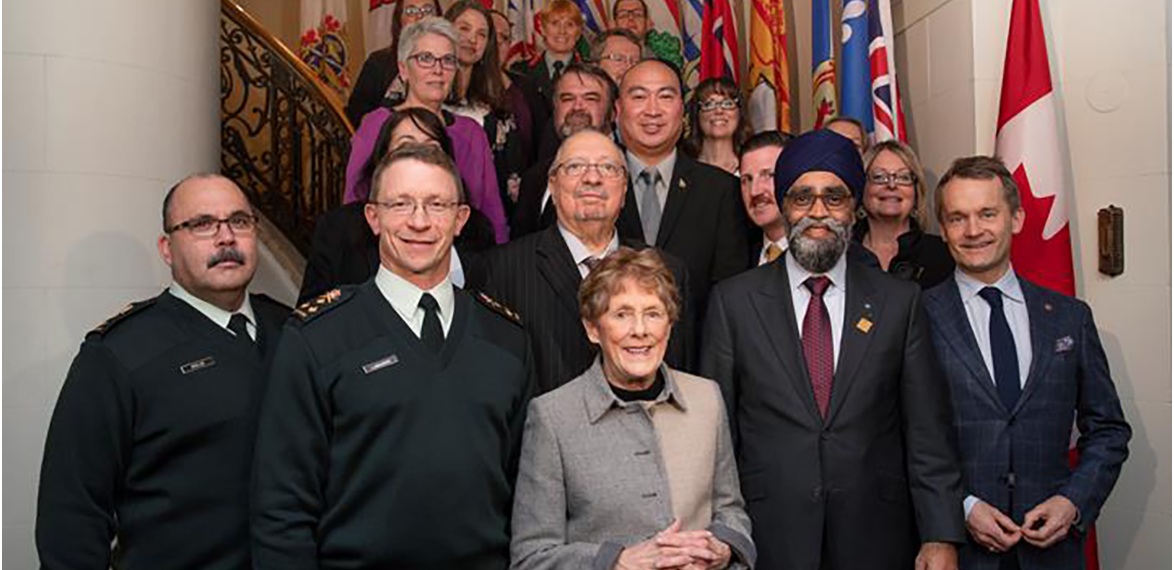 Significant Milestone
The official signing of the terms of reference on Tuesday solidified the commitment of provinces to have conversations and address issues military families face, such as spousal employment, child care, and health care.
"It's really important that we roll this out to make the transition between jurisdictions easier. Because if those transitions are easier that's less stress on the family. If there's less stress on the family, then the military member will choose to stay with the CAF and continue his or her mission," noted Boucher.
On a personal level, Boucher understands what military families go through when posted province to province, not only because he served for more than 30 years but now because his sons also serve.
"We've established a social contract with the provinces and territories, and other federal departments, in order to recognize that military families face challenges different than the average Canadian. Although we're not asking to be treated better, our different circumstances require a different lens, a little bit more understanding, in order to ensure we are not disadvantaged, which we currently are," commented Boucher.
Tuesday was not only a chance for the provinces to sign the agreement but also to meet in person for the first time since the pandemic and share ideas.
In Sept., a virtual quarterly meeting will be held, the first since the terms were ratified, in which the driving issues, according to Boucher, will be child care and virtual health care.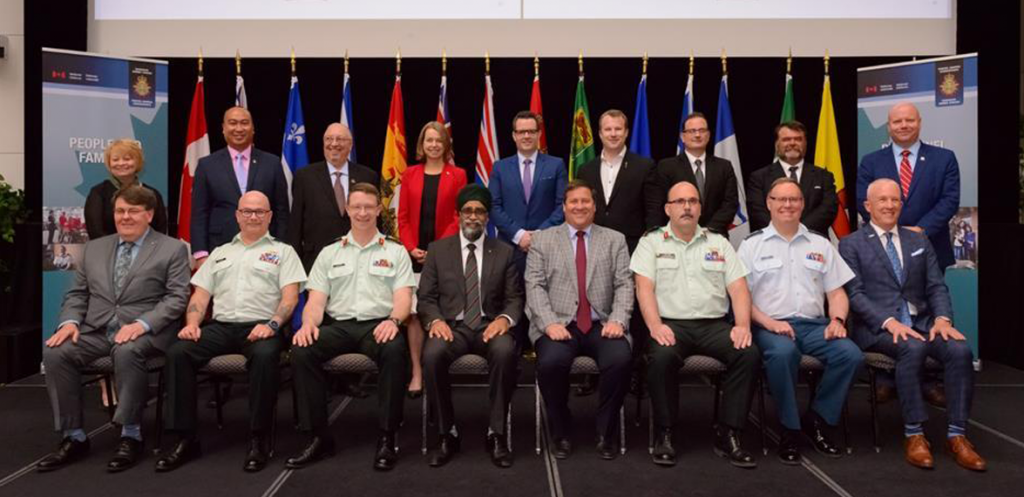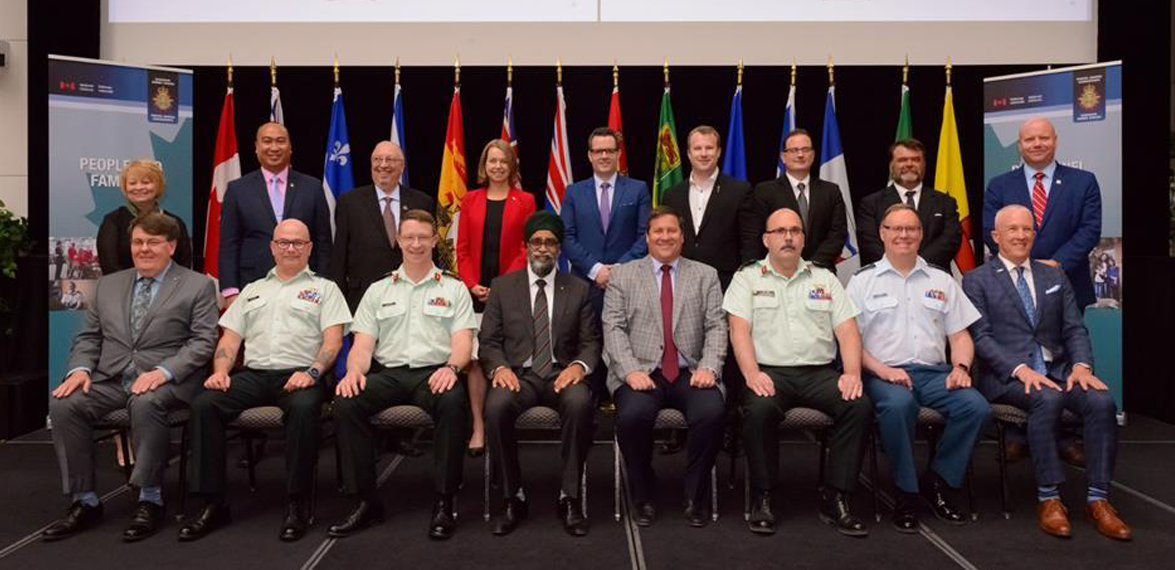 About Seamless Canada
Seamless Canada was launched in 2018 by DND and CAF to address the needs of military families when they are posted from province to province.
"Relocating is challenging for military members and their families in the best of conditions. We must continue to work hard with our partners to ensure that our military families have seamless access to the services they need when they are posted across the country to serve Canadians. The signing of these Terms of Reference strengthens this important partnership and our ongoing commitment to improving the relocation experience for our service members and their families," stated General Wayne Eyre, Chief of the Defence Staff, in a statement.
Current Initiatives
Several initiatives are currently underway, including developing a student military guide to assist guidance councillors when a child is posted in their school from another province. The hope is the guide will help children coming from different curriculums and credits to succeed in their new school.
They've also worked to alleviate concerns in the health care realm, including having the 90-day waiver removed for receiving health care in a new province.
"These are the kinds of issues and discussions provinces are all open to," said Boucher.
Other areas Seamless Canada is still working on include child care and spousal employment.
Mary Wilson, minister of service and minister responsible for military affairs for the Province of New Brunswick, was selected as co-chair of the steering committee. She will join the minister of national defence or their designate as chair.
"I am honoured to take on the role of co-chair of the Seamless Canada Steering Committee. My family's military history is a story I proudly share and I recognize the sacrifices made daily by Canadian Armed Forces families. My father was only 18 years old when he began his 25 years of service. One of my brothers served in the Canadian Armed Forces and three worked at Canadian Forces Base Gagetown in support of our military.
"I look forward to working with my provincial and territorial partners as we join forces to enrich the lives of military families," stated Wilson.