Royal Canadian Air Force marks 98 years
The Royal Canadian Air Force (RCAF), a vital arm of the Canadian Armed Forces (CAF), marked its 98th birthday on Friday, April 1.
In honour of this significant celebration, RCAF commander LCol. Al Meinzinger made a video to recognize the RCAF's past and present.
"This year, the RCAF marks 98 years of incredible service. We learned from the contributions and sacrifices of those who came before us. They are forever entwined in the fabric of the RCAF. In the current environment, we are all reminded that our role in Canada and abroad is as important today as it was when we were formed in 1924."
Happy 98th Birthday! 🎂 pic.twitter.com/Y4Pmizwh39

— Royal Canadian Air Force (@RCAF_ARC) April 1, 2022
LCol. Meinzinger also recognized the people that are the strength behind the RCAF.
"We've always said our people are our greatest strength. Looking back at the generations that built the incredible RCAF we have today, it's clear our history is our foundation, and people are our future.

"The entire RCAF team, both military and civilian and their families, are pivotal to our mission, both on the ground and in the air."
Just two years away from its centennial, Meinzinger recognized that honouring decades of RCAF's history will pave the way for the future.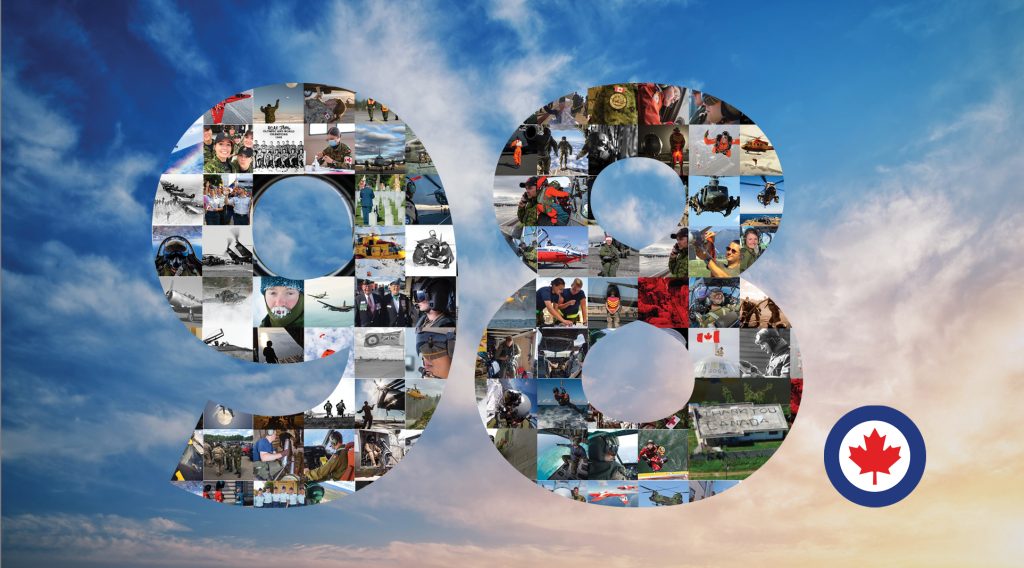 "Today, we encourage all RCAF members to take a moment to reflect our collective achievements and honour those that came before us. They built a legacy that you are now part of. A legacy that will continue to inspire generations of aviators to come."
In 1923, King George V bestowed the designation "Royal" on the Canadian Air Force, and on April 1, 1924, the RCAF was established as a permanent component of Canada's defence force.
Since then, the RCAF has played a pivotal role in supporting the CAF, whether it be during the Second World War, during UN Peace Keeping missions, or assisting Canadians at home.