New and Improved DFIT.ca available to military personnel and their families
A new year brings the promise of a new you, and for most people hitting the gym is at the top of the self-improvement list. To help make your goals achievable, military families will now be able to access the new and improved DFIT.ca website of Personnel Support Program (PSP). The website will officially launch Jan.25.
"Physical fitness is a cornerstone of military operations and the Canadian Forces Morale and Welfare Services take very seriously our duty to support the operational readiness of CAF personnel. DFIT.ca puts evidence-based and operationally relevant individual fitness programs at the disposition of all personnel, whether they be here in Canada or in a remote location half way around the world," said Commodore Mark Watson, Director General Morale and Welfare Services.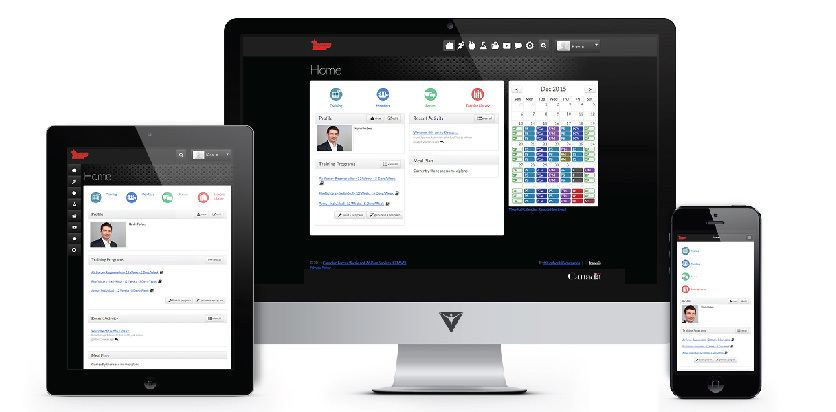 First launched in 2012, DFIT.ca was created by PSP to prepare members of the CAF for the physical demands of the military. It includes fitness programs designed for the Navy, Army and Air Force tactical athletes to help military members be in the best physical shape for operational effectiveness.
In an effort to be all-inclusive, the website now includes a lifestyle and recreation portal so that families and veterans can also benefit from DFIT.ca.
On the website, families can find information on topics ranging from general fitness to a more family-friendly holistic approach to active living. Some of the topics a new user can find include parenting tips focused on active living, online personal trainers, program discounts and coupons, diet and weight loss guides and more.
The DFIT website is also expected to have "been improved and updated, making the site more responsive to mobile devices, introducing more intuitive website design, and ensuring faster response times," beneficial for military members who have been regular users of the website.

On a mobile device, the web platform now offers customizable fitness training plans, video demonstrations of hundreds of exercises, tips for injury prevention, nutritional information, and online training journals along with forums moderated by PSP Fitness professionals for feedback.
To celebrate the launch of the new DFIT website, a series of events are scheduled to take place at Bases and Wings across the country in the week of Jan. 25th.
Families of currently serving members, veterans and their families can access the website for free until Jan. 2017 with their CFOne card number. DND public servants, RCMP Officers and other categories of CFOne members can also access the website on a paid subscription basis.
To register visit www.DFIT.ca or speak to your local PSP team for more information.