VAdm. Topshee assumes command of the Royal Canadian Navy
The Royal Canadian Navy, and its more than 17,000 sailors, have a new commander. VAdm. Angus Topshee assumed command as the 38th Commander of the Royal Canadian Navy (RCN) in a ceremony in Halifax, NS, on May 30, 2022.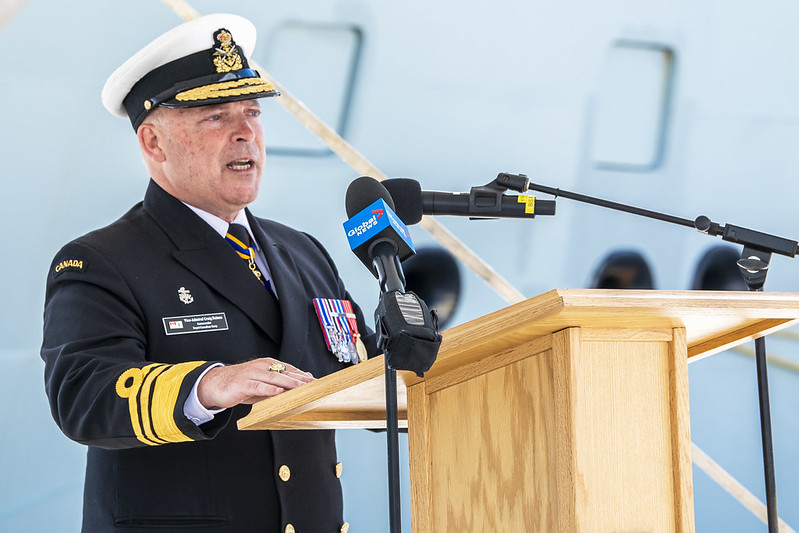 Topshee assumed command from VAdm. Craig Baines, who will be retiring after 35 years of service.
"As I assume Command from Vice-Admiral Baines, I would like to thank my shipmate for the leadership he has provided to the Royal Canadian Navy (RCN) during his tenure as Commander of the RCN (CRCN) and throughout his 35-year career. It is an honour to become the 38th CRCN. Our Canadian sailors are the best in the world, and I will strive to be worthy of their support in my new position.
"We will focus on attracting and recruiting more great Canadians to join our ranks while continuing to make the Royal Canadian Navy (RCN) the welcoming, inclusive and enabling environment that they, and every current sailor deserve. The RCN has a clear vision of where we'll be in 20 years, and my intent is to continue delivering that future fleet so that we hand over the watch in good shape to the next generation," said VAdm. Topshee.
On June 2nd, a change of appointment saw Chief Petty Officer 1st Class (CPO1) Thomas Lizotte assume the role of Command Chief of the RCN from CPO1 David Steeves, who will retire after 33 years of service.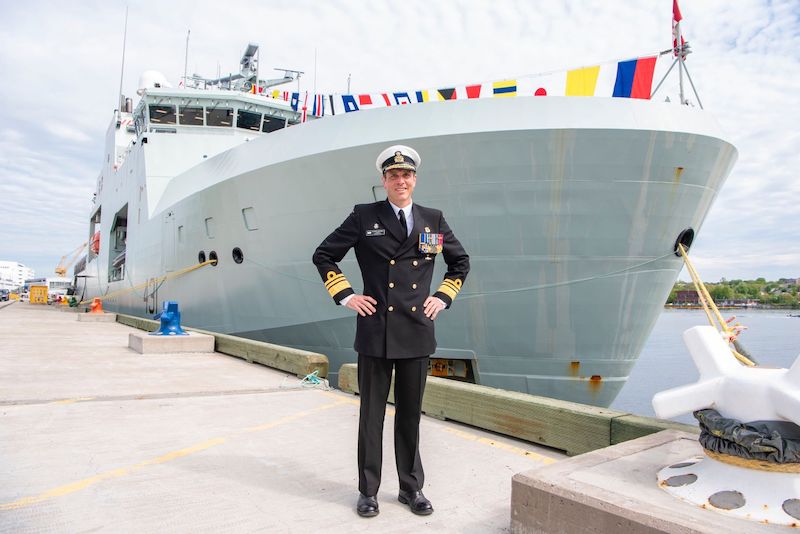 32 Years of Service
VAdm. Topshee's 32 years of service in the Royal Canadian Navy has been a combination of sea-going appointments and staff officer positions. He started out his career in the RCN after joining the Royal Military College of Canada. He was awarded the Canada Memorial Scholarship upon graduation. He then went on to complete a Master of Literature in Strategic Studies from the University of Aberdeen in Scotland.
He joined Her Majesty's Canadian Ship (HMCS) Winnipeg, his first ship, in 1997 and went on to serve in many capacities aboard various ships, including HMCS St. John's and HMCS Toronto.
He served in the roles of Navigating Officer, Operations Officer, Combat Officer, and Executive Officer. In 2009, VAdm. Topshee was posted to the Directorate of Maritime Strategy at National Defence Headquarters in Ottawa and thereafter returned to sea as the Commanding Officer of HMCS Algonquin.

In 2010, the new RCN commander deployed to the NATO Training Mission – Afghanistan (NTM-A), where he spent a year based in Kabul as the Director of Afghan National Police Training Operations.
Following his deployment, VAdm. Topshee served in several high-ranking positions, including:
Base Commander of Canadian Base Halifax between 2012-2015
Deputy Director of the Strategy, Policy and Plans Directorate NORAD and USNORTHCOM at Peterson Air Force Base, Colorado
Commander Canadian Fleet Pacific
Commander Maritime Forces Pacific and Joint Force Pacific.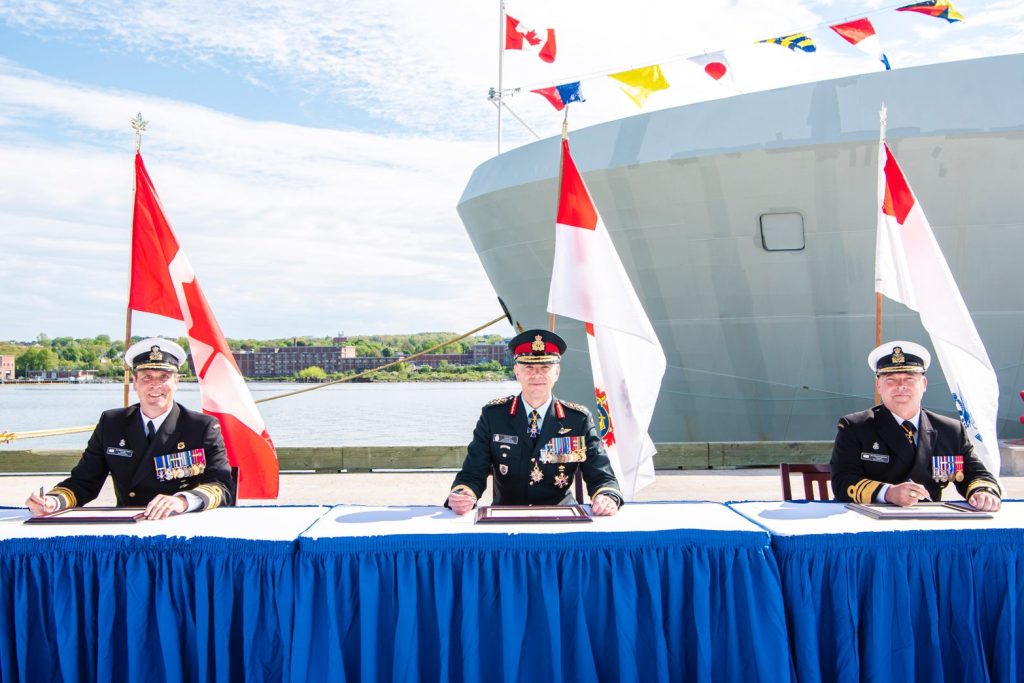 "I am pleased to mark the change of command of the Royal Canadian Navy (RCN) between Vice-Admiral (VAdm) Craig Baines, whom I thank for maintaining the watch over the RCN since January 2021, and VAdm Angus Topshee. Through his 32 years of service, VAdm Topshee has worked tirelessly to affect change with his attention to detail and work ethic. In his new role as CRCN, VAdm Topshee will ensure the RCN continues to modernize and deliver operational excellence around the world, while pursuing the important work of making our Navy more inclusive for all our sailors," said Gen. Wayne Eyre, Chief of the Defence Staff who presided over the change of command ceremony.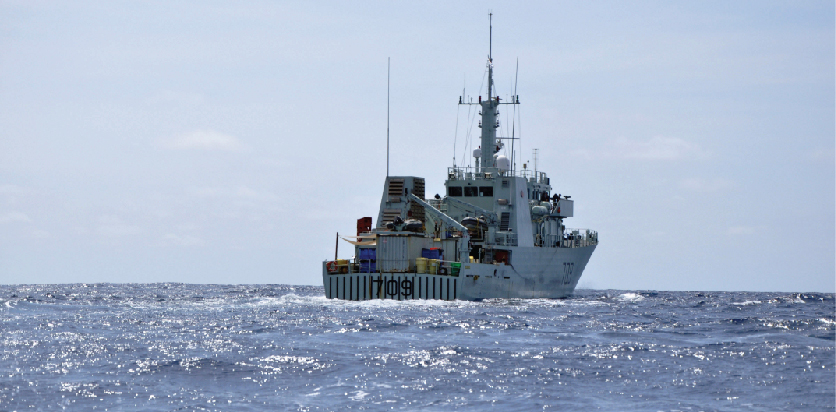 About the RCN
According to the Department of National Defence (DND), the Royal Canadian Navy (RCN) is Canada's naval force consisting of approximately 12,570 Regular Force and 4,111 Reserve sailors, supported by around 3,800 civilian employees.
The mission of the Royal Canadian Navy is to generate combat-capable, multipurpose maritime forces that support Canada's efforts to participate in security operations anywhere in the world as part of an integrated Canadian Armed Forces.
The Royal Canadian Navy fleet, divided between the Atlantic (Halifax, N.S.) and Pacific (Esquimalt, B.C.) coasts, is composed of 28 warships, submarines, and coastal defence vessels, plus many more auxiliary and support vessels.
True to its motto, "Ready, Aye, Ready," the sailors of the Royal Canadian Navy stand always ready to defend Canada and proudly safeguard its interests and values, whether at home or abroad.