VETS Canada volunteers hit streets to help Veterans
Accompanied by guests BGen.mGuy Chapdelaine, Chaplain General, and CTV's Mercedes Stephenson, a group of volunteers for Veterans Emergency Transition Services (VETS) Canada combed the streets of Ottawa in an effort to help former CAF and RCMP members now living on the streets.
Held on Dec. 5, the walkabout was the inaugural "boots on the ground" event for the Ottawa team of VETS Canada, led by retired Lt-Gen. Walter Semianiw.
During the walk, Jim and Debbie Lowther, founders of VETS Canada, encountered a former RCMP member in a homeless shelter.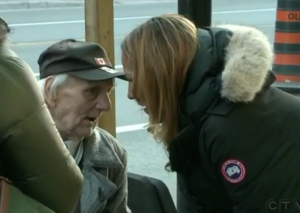 "We do it in a very calm, cool kind of way. We're not flashy.  We try to blend in with everybody, so they're not afraid and overwhelmed. I know other people get scared really quickly. We try to make them relaxed and comfortable so they can open up to us," said Lowther.
The man had served 37 years in the RCMP.
Lowther and his wife explained to the gentleman about their services.
"We explained to him there's nothing in it for us, he didn't owe us anything, he didn't have to pay back anything. This was just us helping him because of his service. We basically had to explain to him that he deserved the help," recalled Lowther.
The former RCMP member accepted and was taken out of the shelters and into a hotel that night. The Ottawa team has since taken him under their wing, setting him with food cards and even taking him for a beard and hair trim. They are currently looking for an apartment and will assist him with first and last month's rent and purchasing furniture.

The team will continue to follow up with him and "walk through it the whole way."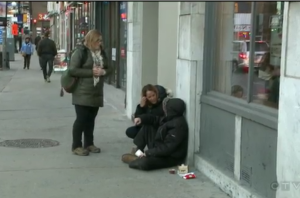 Several other veterans were also found that day and are being pointed in the direction to find appropriate services and will also remain in touch with the team.
Typically the group is able to track down close to ten people a walk.
Since its inception, Lowther and his organization have helped more than 750 former military and RCMP personnel off the streets.
The Ottawa team plans to hold walkabouts on a monthly basis. The next walk will be on Jan. 9 in Ottawa. The Montreal team will also be holding a walk in January.
If you would like to volunteer with VETS Canada and take part in the next boots on the ground, visit their website.