Homefire Festival of Lights Set to Take Place
The second edition of the Homefire Festival of Lights, hosted by 2 Combat Engineer Regiment (2 CER), will kick off from December 6 to 10.
In response to the COVID-19 restrictions, 2 CER didn't host their traditional Holiday season events this year and last. Instead, last year, Chief Warrant Officer Mike Thompson, Regimental Sergeant Major of 2 CER, proposed creating a display for 2 CER members and their families to enjoy.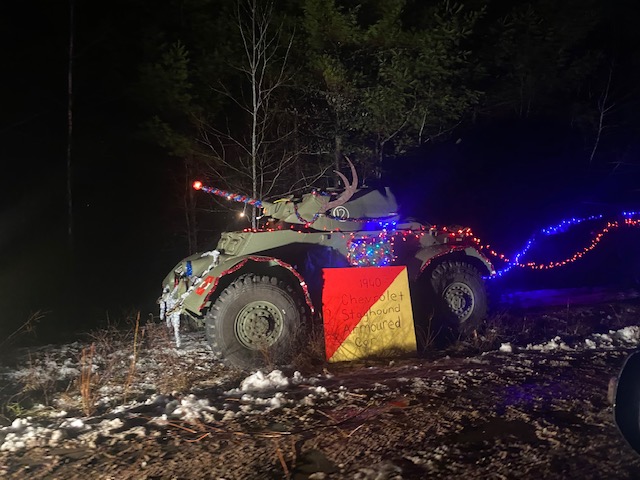 To no surprise, other units on base were also affected by the pandemic restrictions, so 2 CER invited 2 Canadian Mechanized Brigade Group (2 CMBG) and Garrison units to participate.
"It resulted in a successful drive-thru display for the 2020 season, allowing members and their families a chance to celebrate the holidays together, distributing gifts to children, and drawing in our families into the larger Defence Team family," said Major Kim Marchand, OC 23 Fd Sqn, 2 Combat Engineer Regiment, DWAO Military co-chair.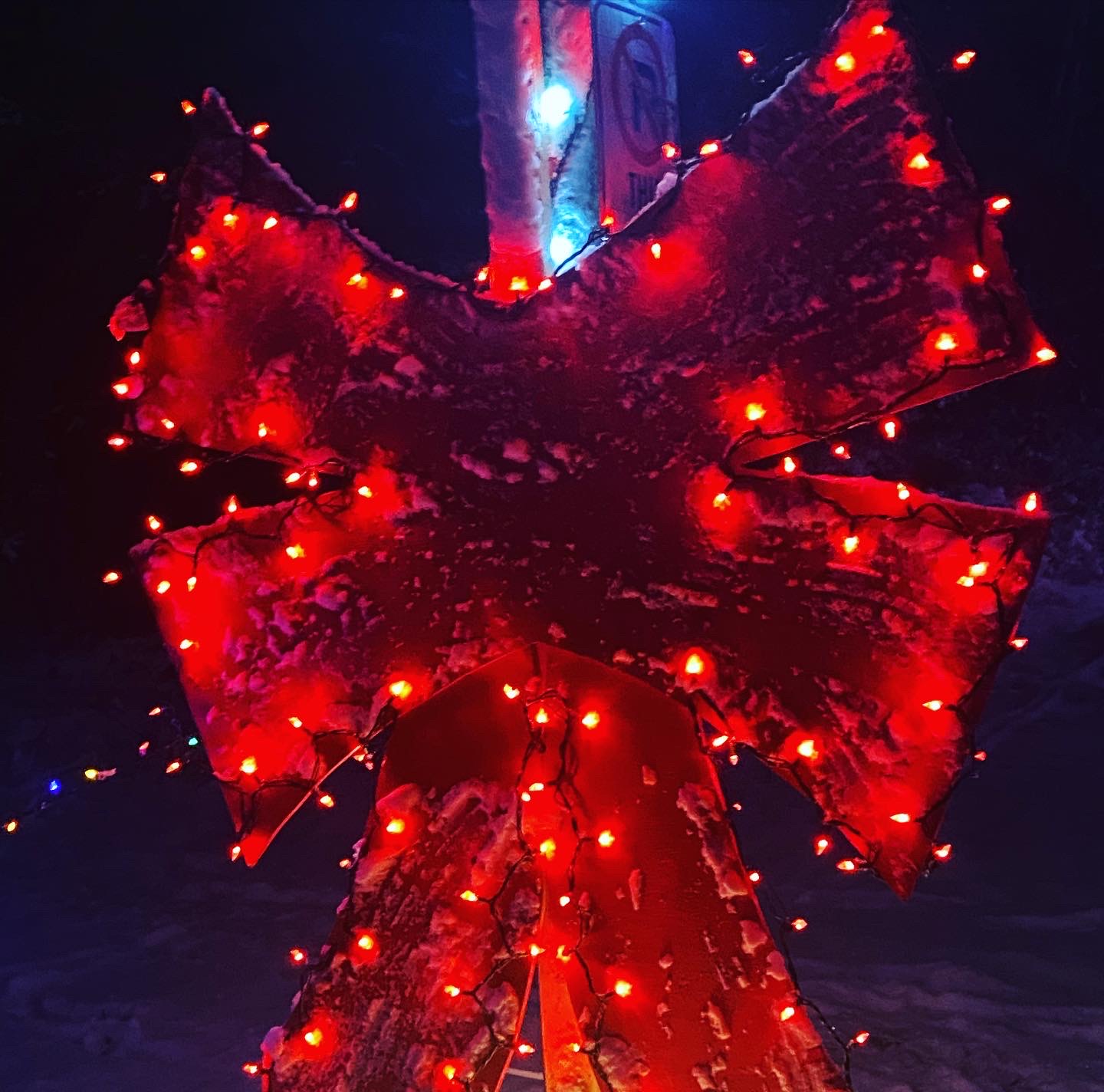 This year's event includes displays from 13 units from Garrison Petawawa and 2 CMBG units. The kilometre-long route is a multi-unit effort to create an illuminated path along Sapper Way decorated with lights, military equipment, and homemade signs.
According to Marchand, similar to last year, members of the Defence Team and their families can tour the light show on designated nights and join the Garrison in celebrating the spirit of the holidays.
"We are grateful for the support shown to Garrison Petawawa and 2 CMBG throughout the year, and this is a way to show our thanks and appreciation," Marchand expressed.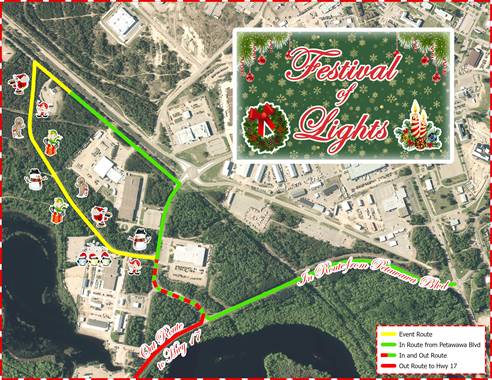 From December 6 to 10, the Homefire Festival of Lights will be open to members of the Defence Team. Designated units will be able to drive-thru the event, set up on Sapper's Way, each night.

For more information about specific unit nights and how to get tickets, members can speak to their unit representatives.
The festival is open from 5 p.m. to 9 p.m. on December 12 to members of the public. Anyone attending is advised that the entry and exit point onto Garrison Petawawa specific to this event is from Paquette Road onto Montgomery Road (Montgomery Gate).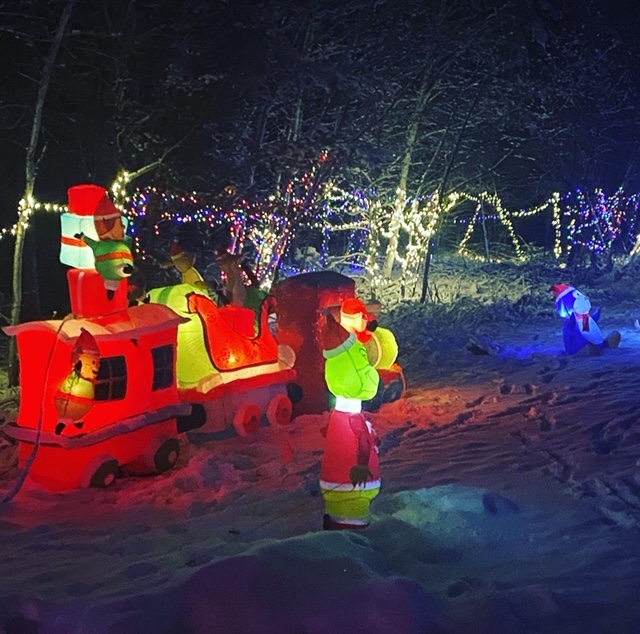 People are asked to enter the base (in route) by heading west on Paquette Road and turning right onto Montgomery Road, following the signs and directions to the Homefire Festival of Lights. When exiting (out route), people are asked to leave the base by turning right and continuing west along Paquette Road to Highway 17.
All tickets are available for free here. Guests only need one ticket per vehicle and display their ticket on their dashboard or have it ready on their electronic device. Visitors are also being encouraged to observe safe driving and safe gathering protocols.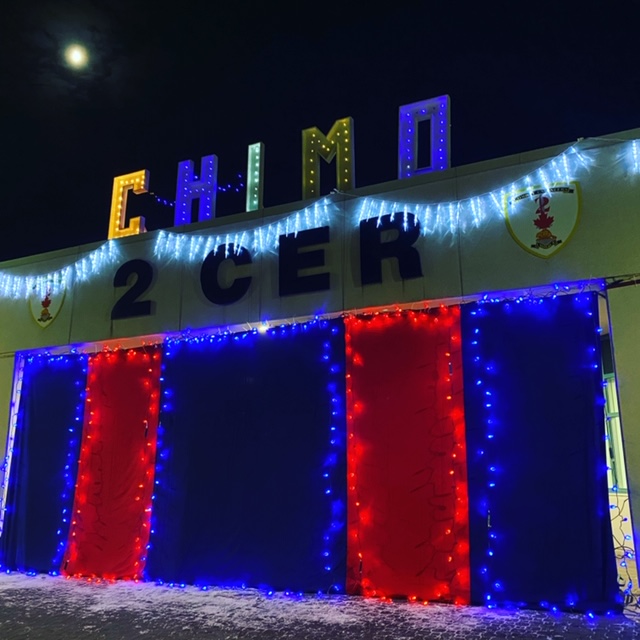 Donations will be accepted during the event and distributed within the base communities. Money, unwrapped toys, and non-perishable food items are welcomed.
Marchand also noted that this is by no means a professional light display.
"We have many volunteers currently working on creating an amazing display, bringing to life the true meaning of the holiday spirit. We are working at making the Garrison Petawawa and 2 CMBG Defence Team, and members of our communities feel at home as they drive through the illuminated path."