HMCS Fredericton Supports Operation Reassurance for six-month deployment
Above image: HMCS FREDERICTON breaks away after finishing a replenishment at sea with Naval Replenishment Unit (NRU) ASTERIX during Exercise CUTLASS FURY 19, off the coast of Nova Scotia and Newfoundland, September 15, 2019.Photo: MS Dan Bard, Canadian Forces Combat Camera.
Her Majesty's Canadian Ship (HMCS) Fredericton departed Halifax on a six-month deployment in northern Europe on July 24th, 2021.
They joined Standing NATO Maritime Group One (SNMG1) on Operation (Op) REASSURANCE, Canada's support to NATO assurance and deterrence measures.
HMCS Fredericton Crew
HMCS Fredericton's ship's company has 254 personnel of all ranks, including members of a CH-148 Cyclone helicopter air detachment.
Sub-Lieutenant Alex Roy informed that while on Op REASSURANCE, the crew of HMCS Fredericton will conduct a variety of operations to support the international effort in the region, including surveillance and monitoring, regional defence and diplomatic engagement, and capacity building.
"Under the mandate for Op REASSURANCE, Canada has deployed a Halifax-class frigate on a persistent rotational basis since 2014 to conduct exercises and operational tasks such as surveillance and monitoring, primarily with NATO's Maritime Command," said Roy.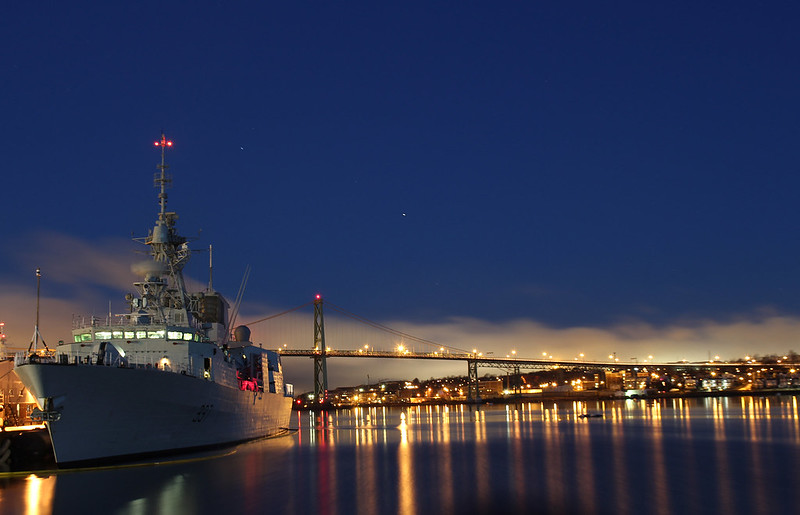 Support NATO
This deployment is part of a range of military activities that the Canadian Armed Forces (CAF) have taken on to support NATO assurance and deterrence measures.

According to Roy, these activities include:
the provision of military capabilities for training, exercises, demonstrations and assigned NATO tasks,
demonstrate Canada's commitment to promote security and stability in Central and Eastern Europe.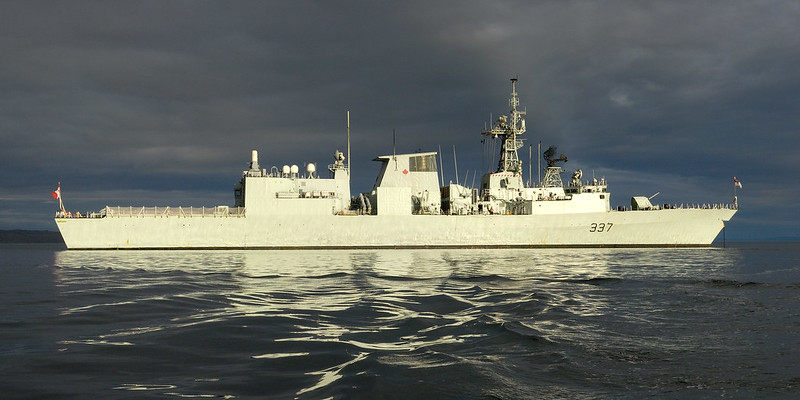 Canada's Leadership Global Scale
By contributing a Halifax class frigate to SNMG1, NATO's high readiness continuous at sea presence, Canada's leadership on a global scale will be demonstrated. In addition, SNMG1 and SNMG2 are continuously available to Allied Maritime Command to conduct NATO missions.
HMCS Fredericton will take over from HMCS Halifax as the flagship for the SNMG1 command team and headquarters staff throughout its deployment.
Range of Mission
Roy stated, "The deployment of a Royal Canadian Navy ship in support of NATO assurance and deterrence measures provides Canada with the flexibility to execute a range of missions across a broad spectrum of operations in support of the international effort in the region, including surveillance and monitoring, regional defence and diplomatic engagement, and capacity building."