Royal Recipe for Victoria Sponge Cake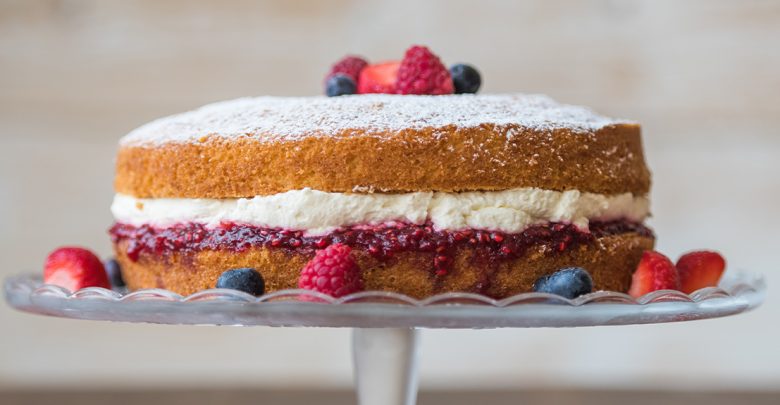 If you are craving cake, why not try your hand with the Royal Family Baker's recipe for Victoria Sponge Cake. 
Named after Queen Elizabeth II's great-great-grandmother Queen Victoria, this sponge cake was a popular treat for the late queen, as she enjoyed a slice of it with her tea each afternoon.
Lucky for us, the recipe was shared on Instagram last month to mark the Royal Garden Parties, the Buckingham Pastry Chef shared the traditional royal treat. 
The original recipe – at the bottom, listed the ingredients in weight. I went through and converted the measurements to cups. Side note – this cake is delicious. You can switch out the buttercream icing and jam for fresh berries and whipped cream to mark our nation's birthday – Canada Day or for a scrumptious summertime dessert. 
Please note there are notes at the bottom of the recipe regarding: 
sieved-rising flour

vanilla essence

caster sugar
Extra note as I learned the first round of making the recipe when the recipe calls for the eggs to be added gradually – this is true. The mixture will curdle if you add the eggs all at once or too fast. 
I advise watching the video and maybe have it on hand to confirm how much of the eggs to add at a time. 
I made the self-raising flour and used the chilled butter option when it came to caster sugar. Also, I used a Kitchen Aid mixer.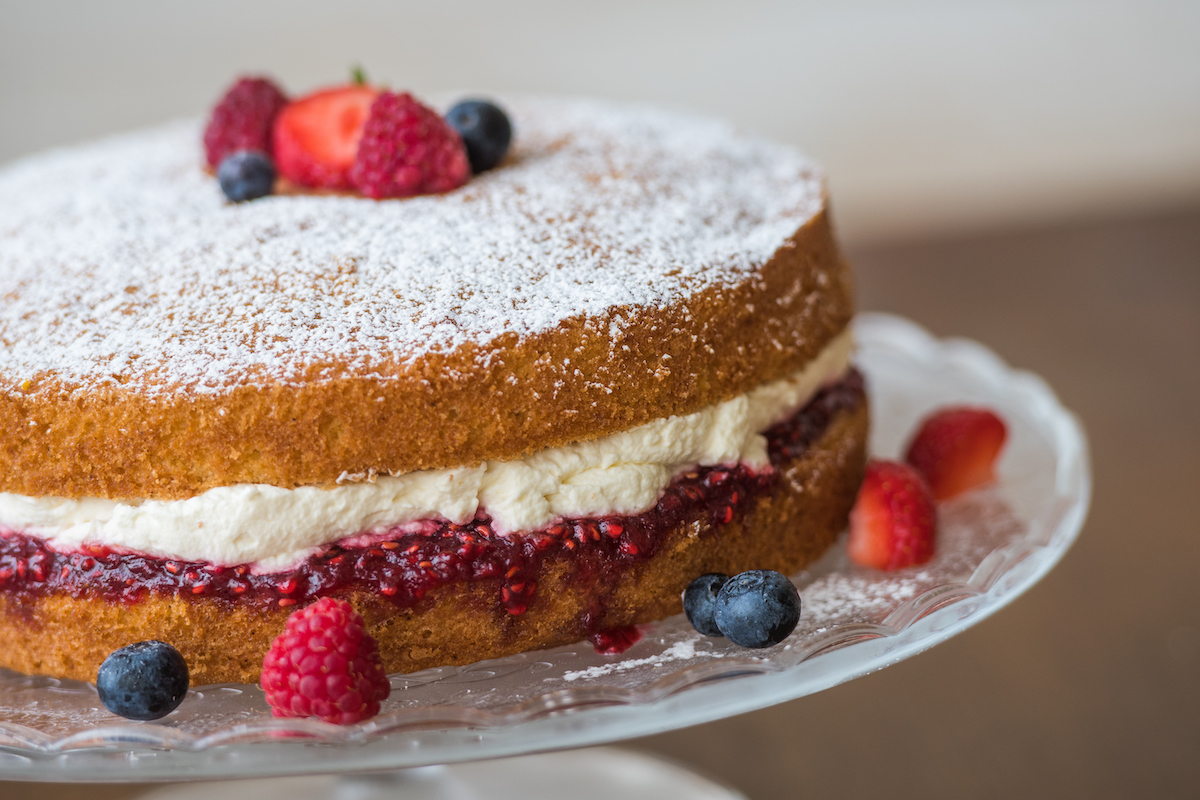 Ingredients sponge
3 eggs

3/4 cup caster sugar*

2/3 cup unsalted butter

1 1/3 cup sieved self-raising flour**

1/2 tsp of vanilla essence***

100g jam (strawberry or raspberry)
Ingredients buttercream
2/3 unsalted butter

2 1/4 cups sieved icing sugar

1/3 vanilla pod or vanilla essence
Directions Sponge 
Preheat oven to 180C (375F) 

Grease and line two 8 inch cake tins. If you only have one tin, you can bake the sponge cake and slice it in half. 

Cream the caster sugar, vanilla essence, and softened unsalted butter until light and fluffy. 

(See notes regarding caster sugar)

In a separate bowl, whisk the eggs. 

Gradually add the beaten eggs, a little at a time, to avoid the mixture curdling. 

(If you don't add a little at a time, it will curdle!) 

Sieve the flour and fold into the mixture. (

See notes regarding self-raising flour).

Divide the cake mix between the two cake tins and smooth the mixture.

Place on the middle shelf of the oven and bake for approximately 20 minutes, until the cake appears golden brown.

Insert a skewer and ensure it comes out clean.

Remove the sponges from their tins and leave to cool.
Directions Buttercream
Cream the softened butter with the sieved icing sugar and seeds from the vanilla pod (or vanilla essence).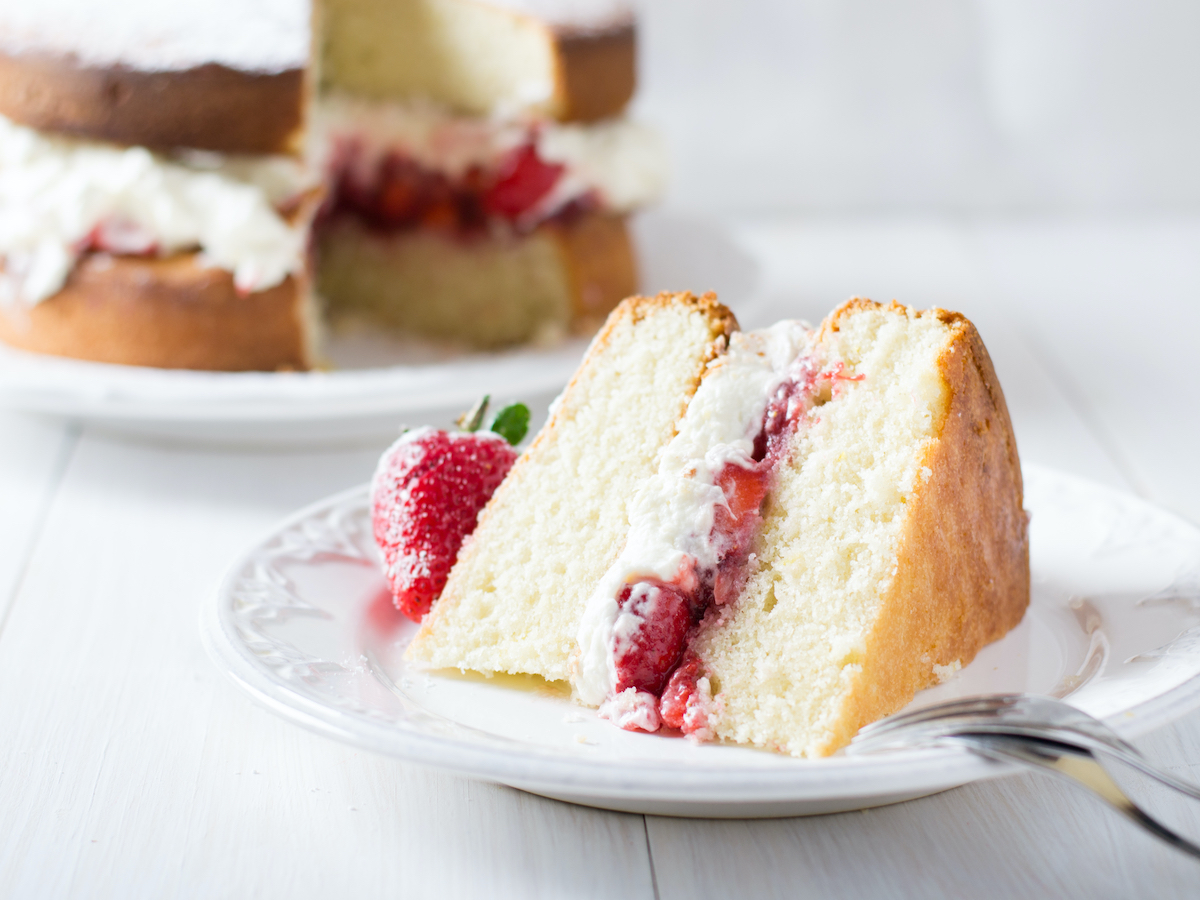 Assembling the cake
Ensure that both sponges are completely cold before spreading a layer of jam onto the surface of one sponge.

Spread a thick layer of buttercream on top of the jam (if you prefer this can be done first).

Gently place the second sponge on top and gently press down.

Sprinkle with icing sugar and serve with a pot of fresh English tea. Enjoy!
*Caster Sugar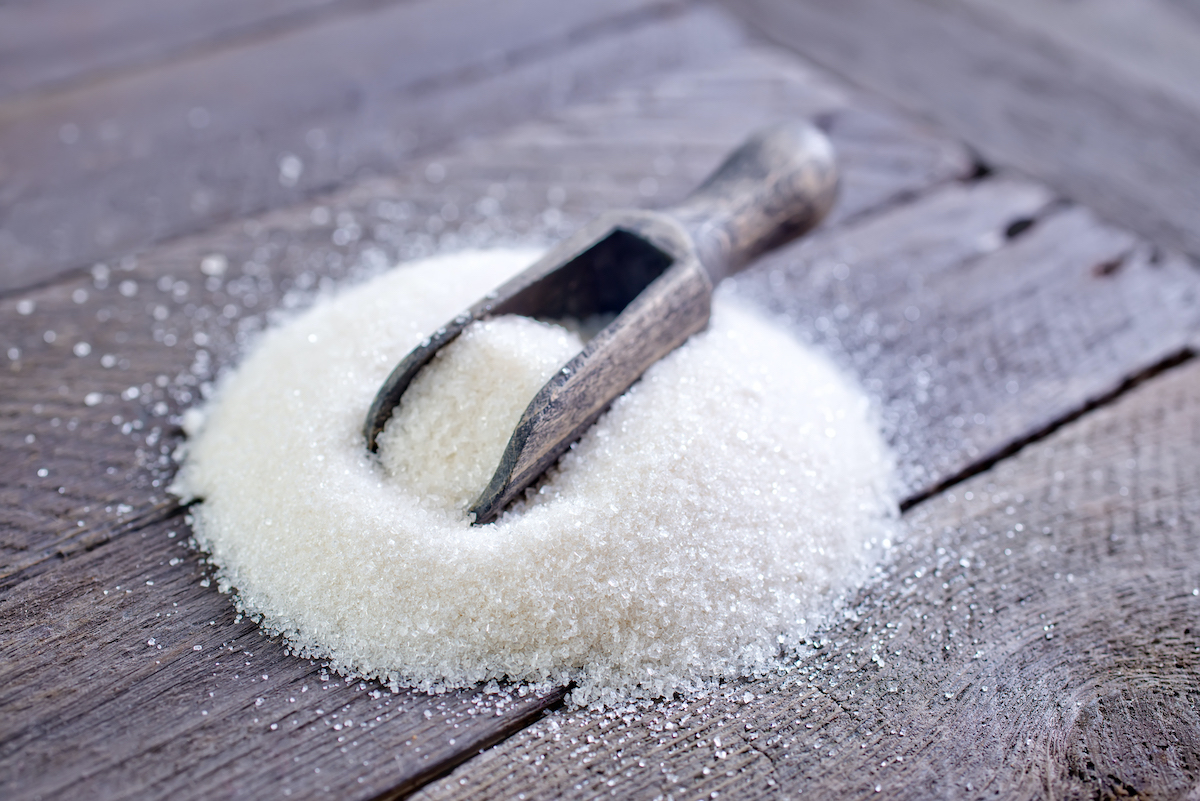 Caster sugar is also known as castor sugar, superfine sugar, or even baker's sugar. Caster sugar should not be confused with another sugar you may have used, which also has a few different names: powdered sugar, also known as icing sugar or confectioners sugar. Powdered sugar is ground into such a fine grain that you can barely see the individual grains with the naked eye. Superfine or caster sugar, on the other hand, is still granular sugar, just a smaller grain than regular sugar.
If you do not have or cannot find caster sugar, then there are a few ways that you can substitute it. You can make your own in a food processor or mimic the effects of caster sugar without using it. 
If you use colder, firmer butter when you cream the butter and sugar together, the sugar grains will break down a little further, much like caster sugar. While butter can become greasy if you cream it with sugar for too long, beginning the process with firmer butter will give you a little more time to cream it with the sugar, which will allow the sugar to break down. This is the option we used. 
Add your regular sugar to a food processor and process it.
Tips: 
Add a little extra sugar to account for the amount that may stay in the processor or be processed into dust. 

Keep a kitchen towel over the lid of the processor to trap the dust inside a little better. Even with the top on, the particles can spread all over the place.

Keep an eye on your sugar as it processes: process approximately 1-2 minutes. If you process it too long, you may accidentally make powdered sugar, which means you may need to start over!
**Self Raising Flour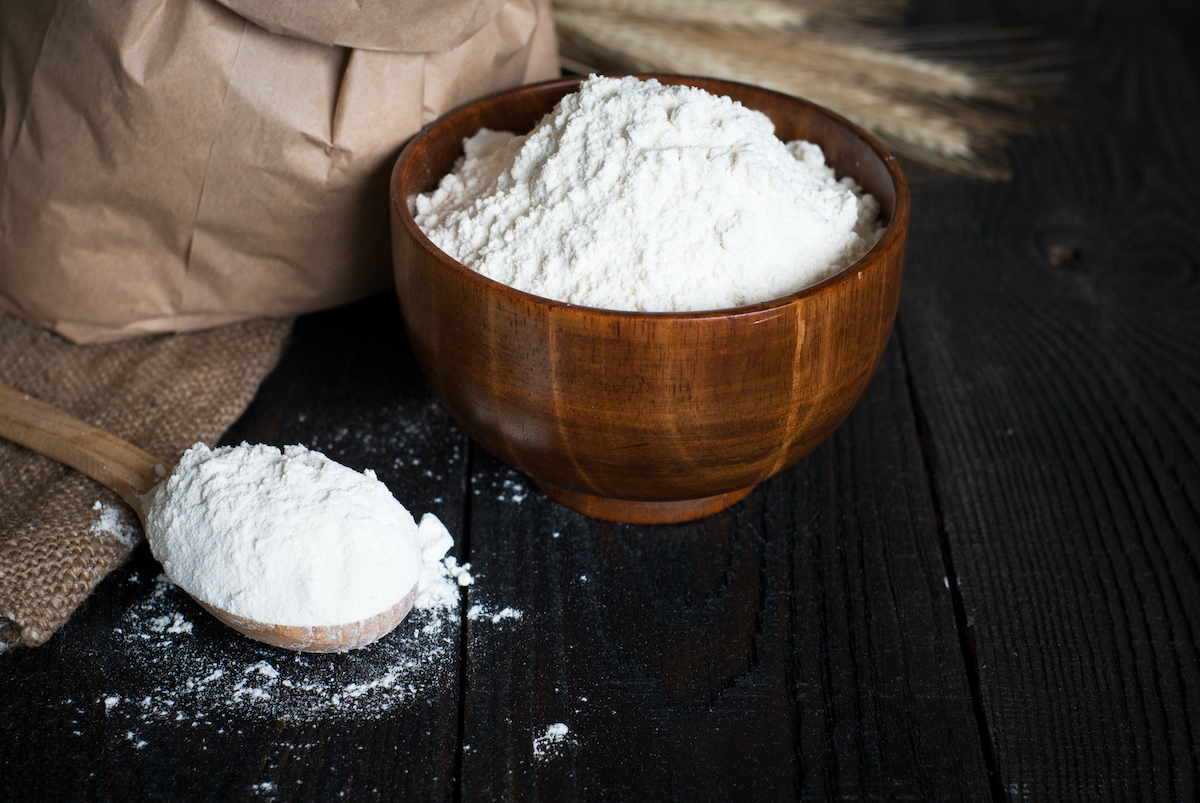 Self-rising flour is a combination of all-purpose flour, baking powder, and salt. There is a pretty good chance you already have those staples in your pantry.
Ingredients
4 cups all-purpose flour

2 tablespoons baking powder

1 teaspoon fine salt
Measure ingredients: Measure the flour into a large mixing bowl

Add the baking powder and salt

Whisk to combine

Use or store in an airtight container
***Vanilla Essence vs. Pure Vanilla Extract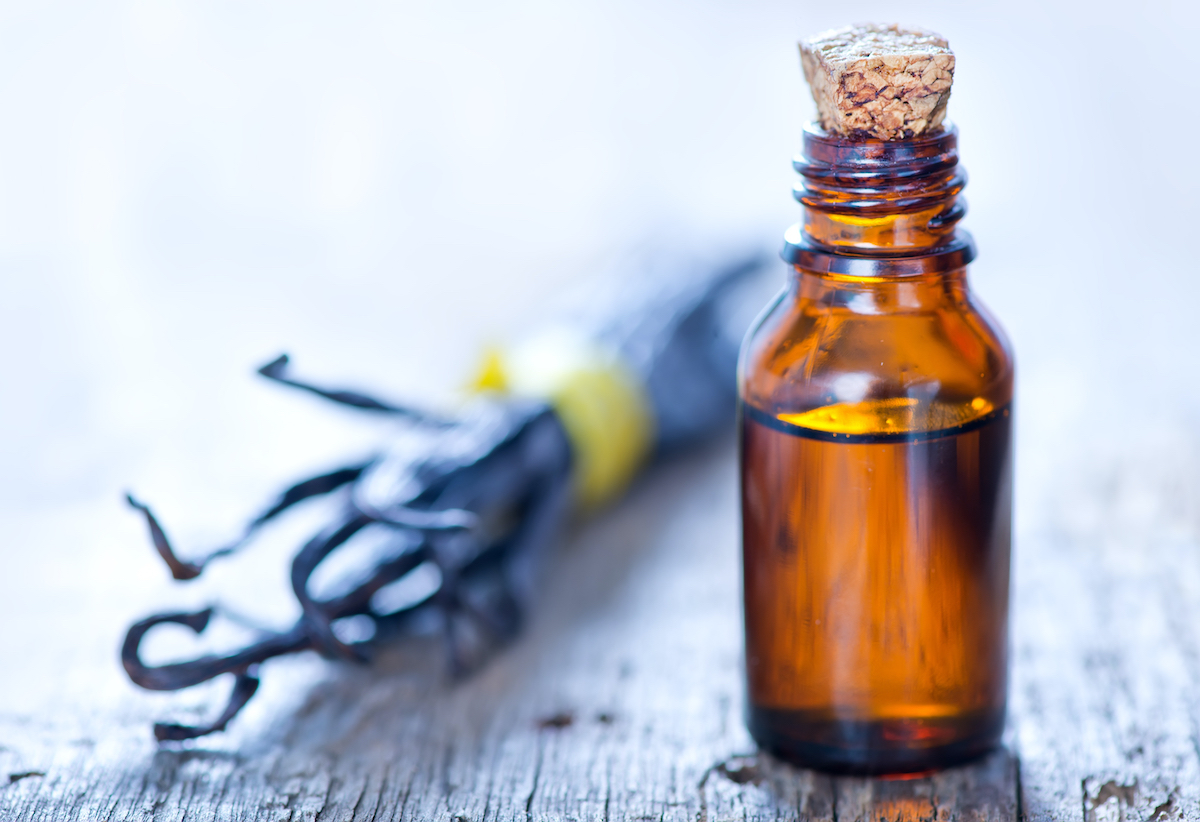 Vanilla essence is a manufactured liquid that tastes a bit like vanilla but contains little or no real vanillin. 
Extract is a much stronger, richer flavour, so if the recipe calls for essence and you would rather use extract, you may like to use a little less – unless you are totally up for a strong vanilla flavor. 
And vice versa, if the recipe calls for extract and you only have essence on hand, you may like to add a touch more. For those who want to go for a natural, chemical-free option, go for extract every time.
Original measurements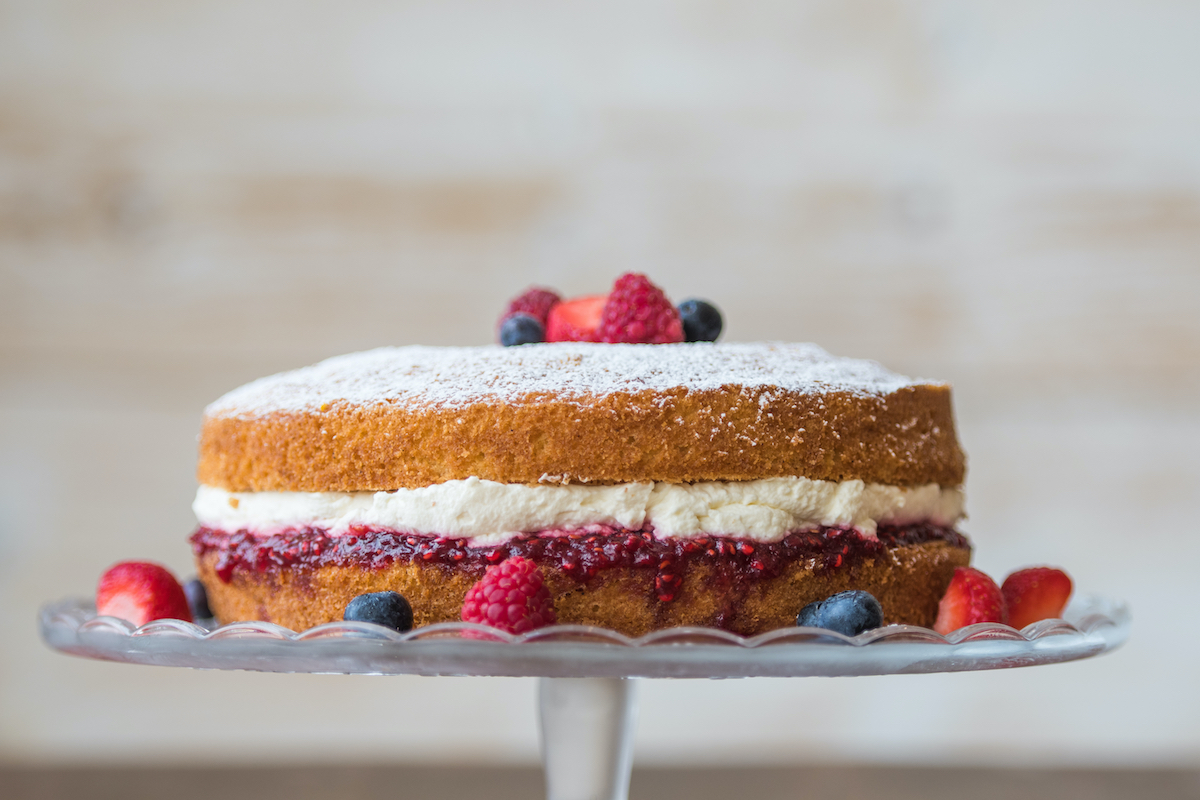 Ingredients sponge:
3 eggs
150g caster sugar
150g unsalted butter
150g sieved self-raising flour
1/2 tsp of vanilla essence
100g jam (strawberry or raspberry)
Ingredients buttercream:
150g softened unsalted butter
220g sieved icing sugar
1/3 vanilla pod or vanilla essence
Follow above directions.