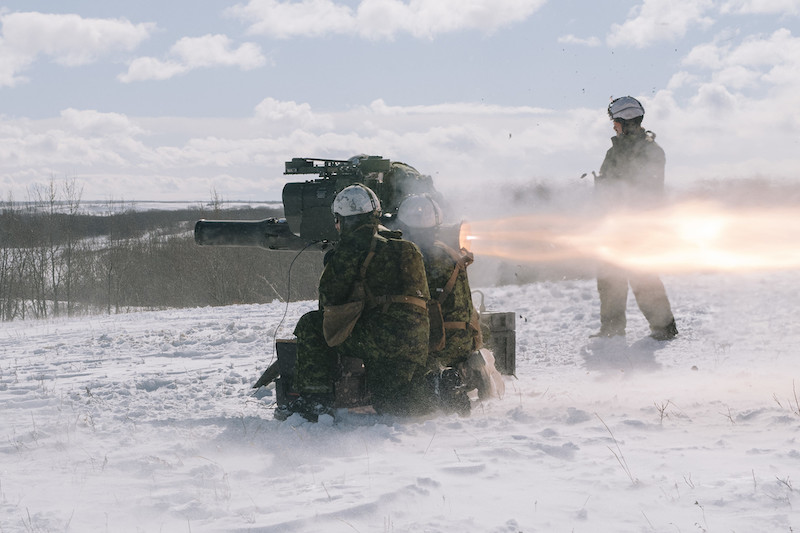 This week's favourite photo features soldiers from 3rd Battalion Princess Patricia's Canadian Light Infantry.
Deployed on Exercise APOLLO VALIDATION, the Canadian Armed Forces soldiers conduct a Tube-Launched, Optically Tracked, Wireless-Guided missile range at 3rd Canadian Division Support Base Detachment Wainwright training area.
The image was shot on March 7, 2022, by Corporal Djalma Vuong-DeRamos and is courtesy of the Canadian Armed Forces.

Have a great weekend!