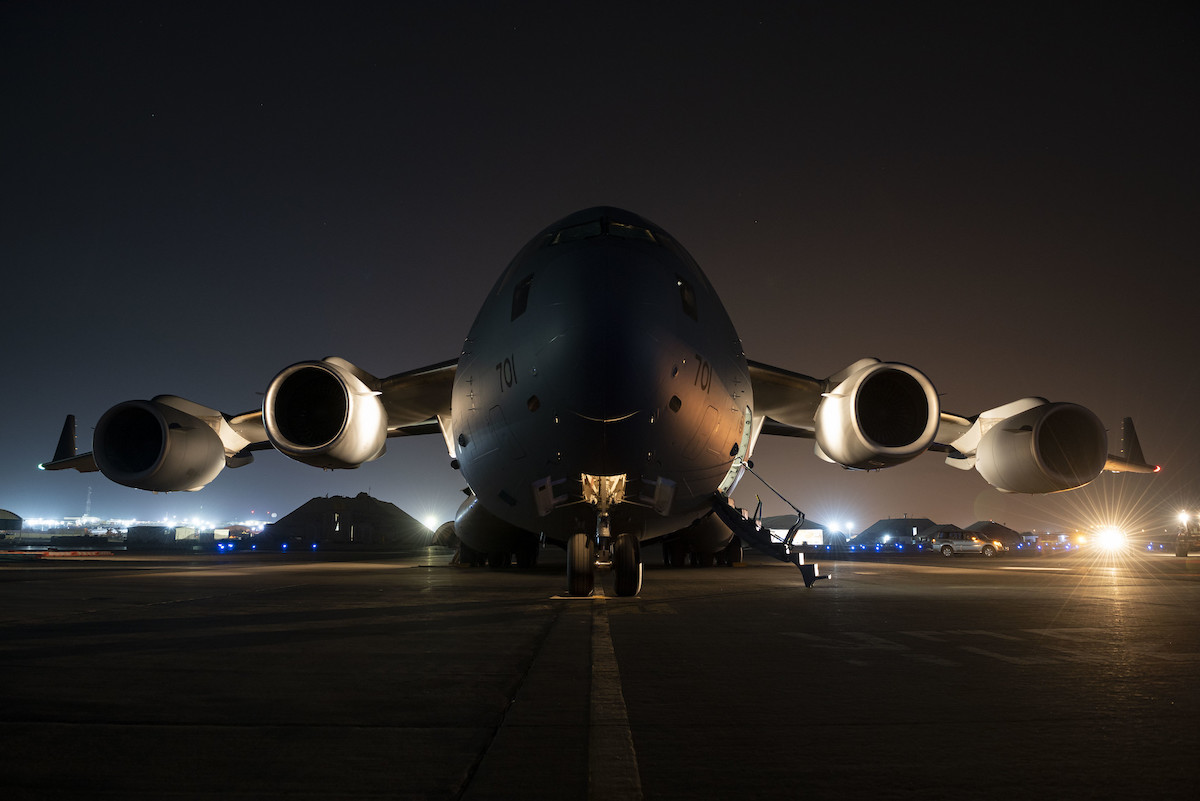 Shot by Cpl. Alonso, his picture shows Canadian traffic technicians deployed as part of Operation IMPACT working in partnership with members of the United States Air Force to load a Royal Canadian Air Force CC-177 Globemaster at Ali Al Salem Air Base, Kuwait, on June 1, 2020.
As we fly into this long weekend, or maybe we wish we were flying off somewhere, remember all of our soldiers, sailors, and aircrew away on deployments, training, or exercises this long weekend.
Happy Labour Day Weekend! And don't forget to subscribe to our free weekly Ezine.

Photo: Cpl Nicolas Alonso. Courtesy of CAF and Combat Camera.