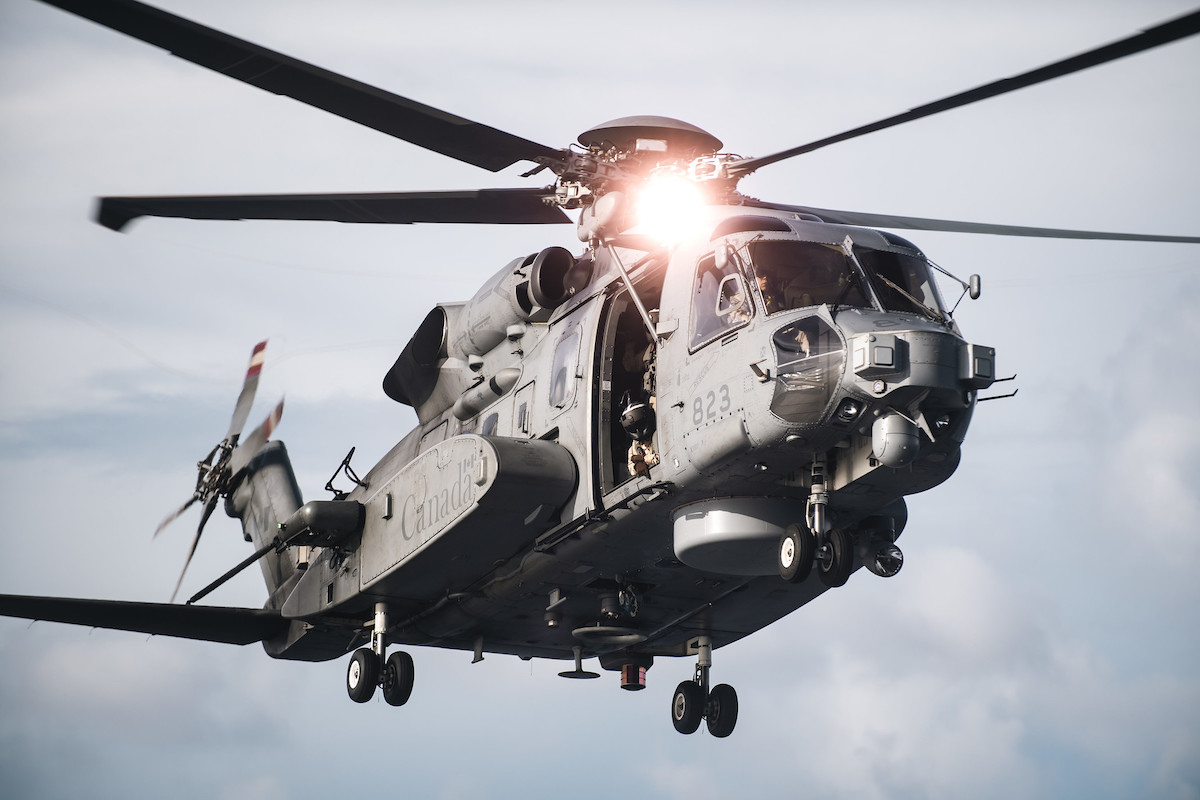 Glistening in the sky in this week's favourite is a CH-148 Cyclone helicopter, callsign Guardian.
Members of the Air Detachment and various boatswains on board His Majesty's Canadian Ship Winnipeg conducted SWOAD (Ship Without Air Detachment) aboard the helicopter. The image was shot by S1 Melissa Gonzalez on Oct. 5, 2022, over the South China Sea during Operation PROJECTION.
HMCS Winnipeg and HMCS Vancouver are currently deployed on Operation PROJECTION in the Indo-Pacific region.

According to the CAF, they will conduct forward naval presence operations, participate in international exercises, and conduct deployments with partner nations.
Image info: Photo by S1 Melissa Gonzalez. Courtesy of Canadian Armed Forces.