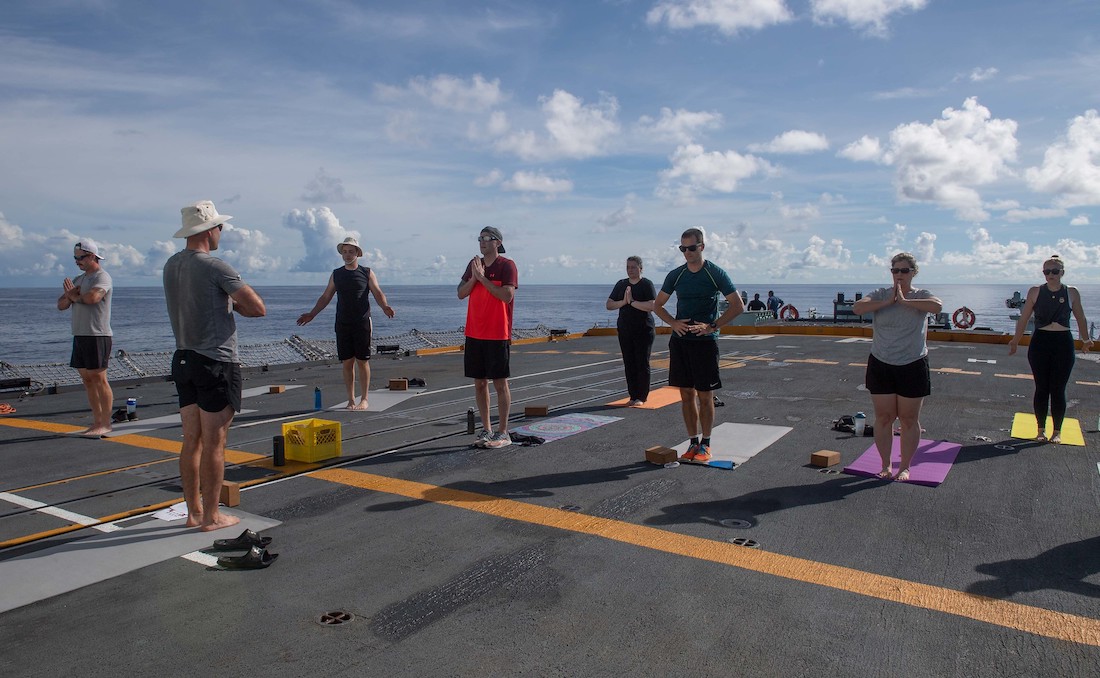 As we roll into the first weekend of October, our Favourite Photo this week features Lieutenant (Navy) Julien St-Aubin instructing a yoga class on the quarterdeck of Her Majesty's Canadian Ship (HMCS) WINNIPEG.
The ship is currently deployed on Operation PROJECTION-NEON and has been away since the beginning of August.
The photo was shot by Leading Seaman Valerie LeClair, MARPAC Imaging Services, on 24 September 2020. Photo courtesy of Combat Camera.

Namaste! Have a fantastic weekend! And a huge THANK YOU to all the military families enduring a deployment and military personnel deployed. We are thinking of you.
Read more about HMCS Winnipeg's deployment here.