HMCS Regina and HMCS Winnipeg set sail to participate in RIMPAC and Operations
See below for cutlines on above images
HMCS Regina and HMCS Winnipeg departed Canadian Forces Base (CFB) Esquimalt as they set sail to Hawaii for the 27th biennial Rim of the Pacific (RIMPAC).
After RIMPAC, HMCS Winnipeg will sail on to participate in Operation Projection and Operation NEON in the Asia-Pacific region.
"Working alongside our allies and partners in international solidarity and in support of peace and security on the Korean Peninsula and across the region, the Canadian Armed Forces will help bolster the integrity of the global sanctions regime against North Korea as it holds to account those whose actions violate UNSC (United Nations Security Council) resolutions," says Sub-Lieutenant Michaël X. Déry, public affairs officer, Joint Task Force Pacific.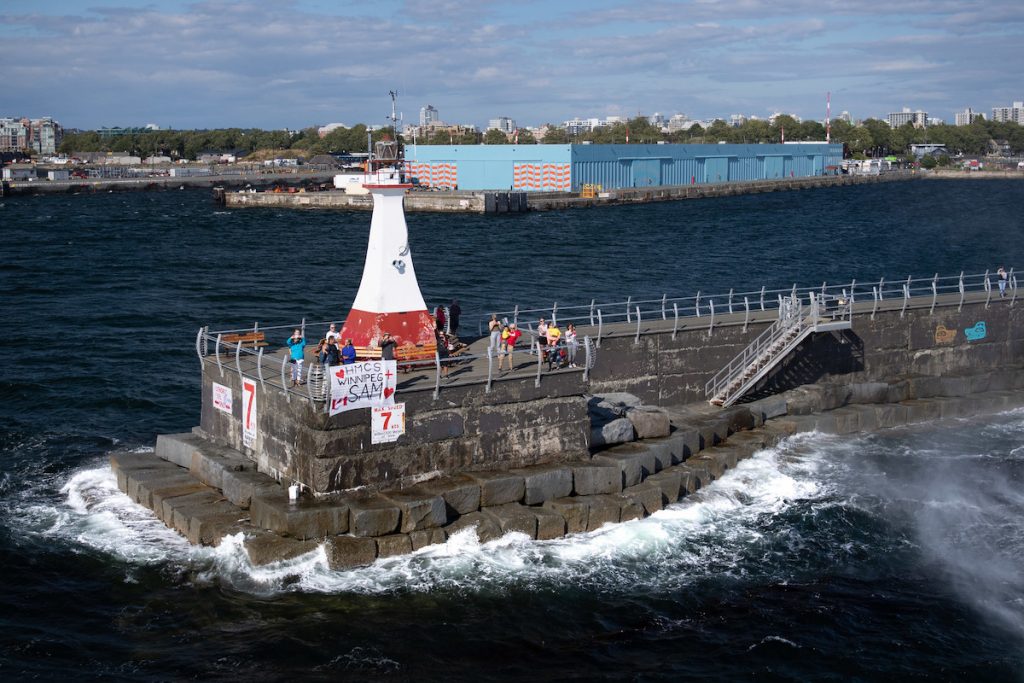 Last week the ships were operating in Constance Bay before they departed for the exercise. They sailed past the Greater Victoria shoreline on August 5, 2020.
https://www.facebook.com/RoyalCanadianNavy/videos/503568447148765/?__tn__=%2Cd%2CP-R&eid=ARA0C3jxpjKFt3tFJIevSfiTl9wia-2IPVgjc1kq866AIHc_AWcGATtlo9rzeEjkrIn3MOYgu6It8kvK
27th Biennial RIMPAC
Due to COVID-19, this year's RIMPAC has been scaled back significantly, but it is still the largest naval multinational exercise. The exercise runs from August 17 to August 31.
Once the exercise is complete, HMCS Regina will return to CFB Esquimalt while HMCS Winnipeg will continue onto Operation Projection and Operation Neon.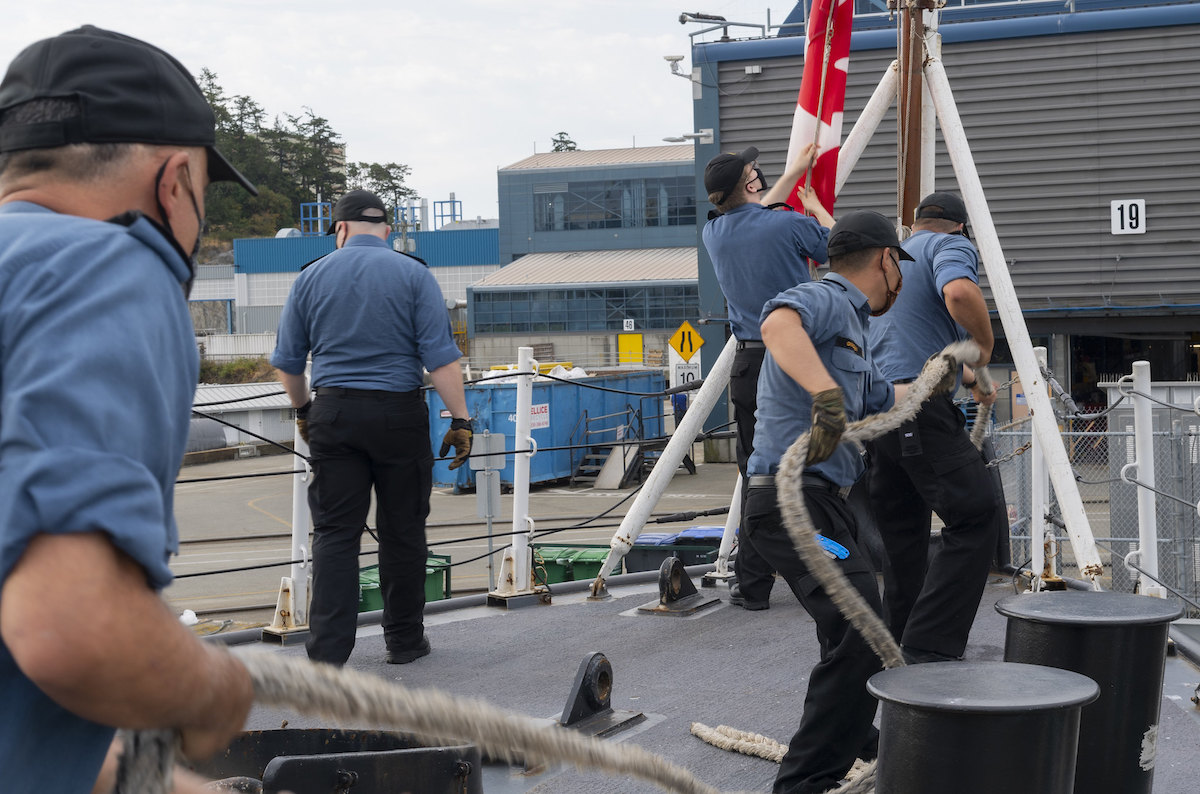 Operation Projection
During Operation Projection, Canadian Armed Forces (CAF) members are operating in maritime environments worldwide. The members are working to make the world more secure and enhance relationships with Canada's allies and partners.
The CAF conducts training, exercises, and engagements with foreign navies and other international security partners during Operation Projection. The CAF also supports NATO Maritime Command, U.S. Naval Forces, and other allied operations during the operation.
During the operation, HMCS Winnipeg will be sailing in the Asia-Pacific region before she participates in Operation Neon.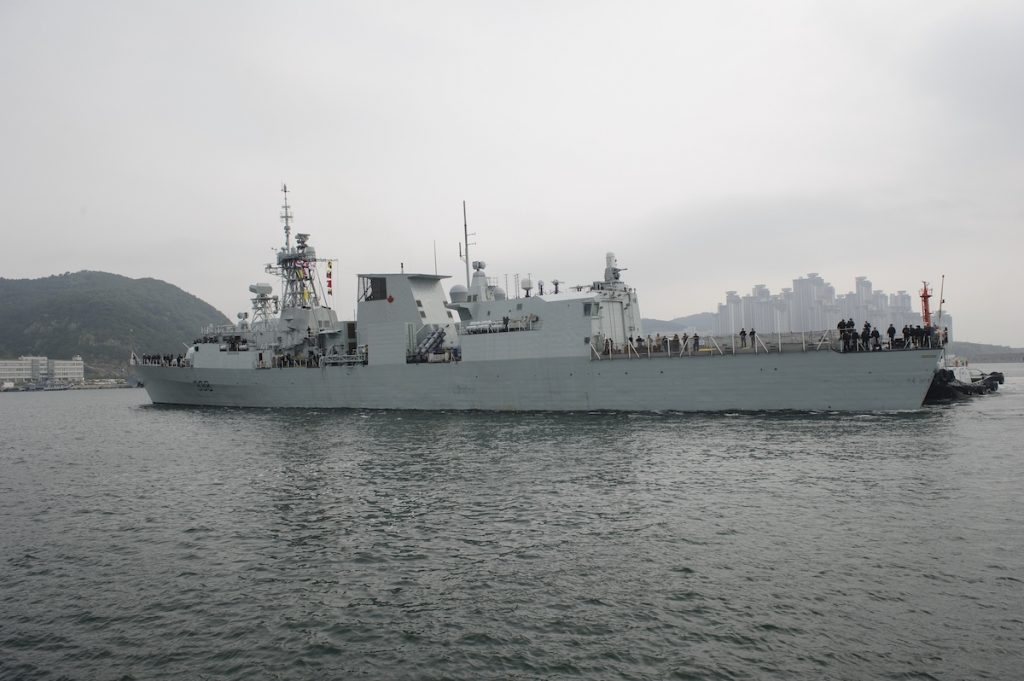 Operation Neon
Previously conducted under Operation Projection Asia-Pacific, Operation Neon is Canada's contribution to co-ordinated multinational effort to support the UN Security Council sanctions imposed against North Korea.
The UN sanctions, imposed between 2006 and 2017, aim to pressure North Korea to abandon its weapons of mass destruction programs and respond to North Korean nuclear weapon tests and ballistic missile launches.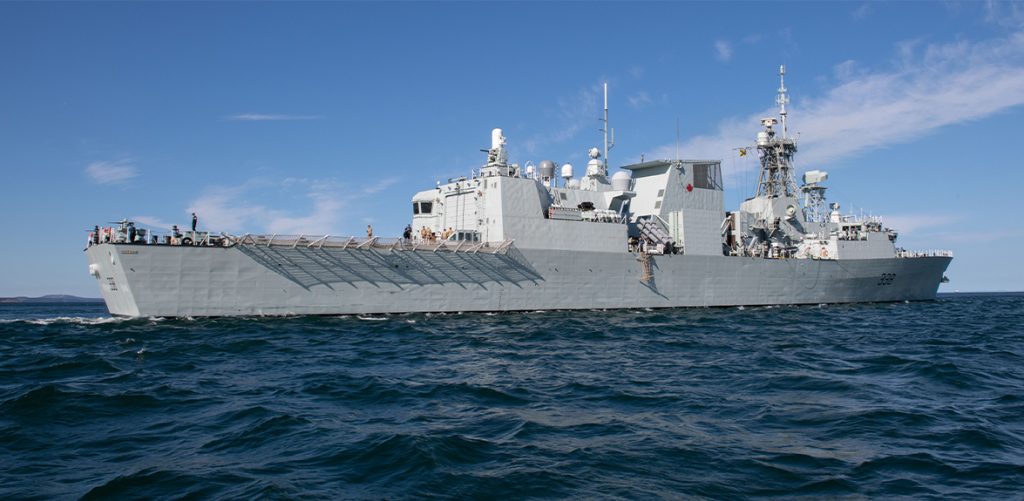 Since early June 2019, the renewed CAF contribution to the multinational effort to counter United Nations Security Council sanctions evasion includes:
A CP-140 Aurora
Crew,
Supporting personnel operating from Japan, and
Up to three CAF members embedded permanently into the Enforcement Coordination Cell within the multinational staff Headquarters.
HMCS Winnipeg will join the international maritime monitoring mission this month, August 2020.