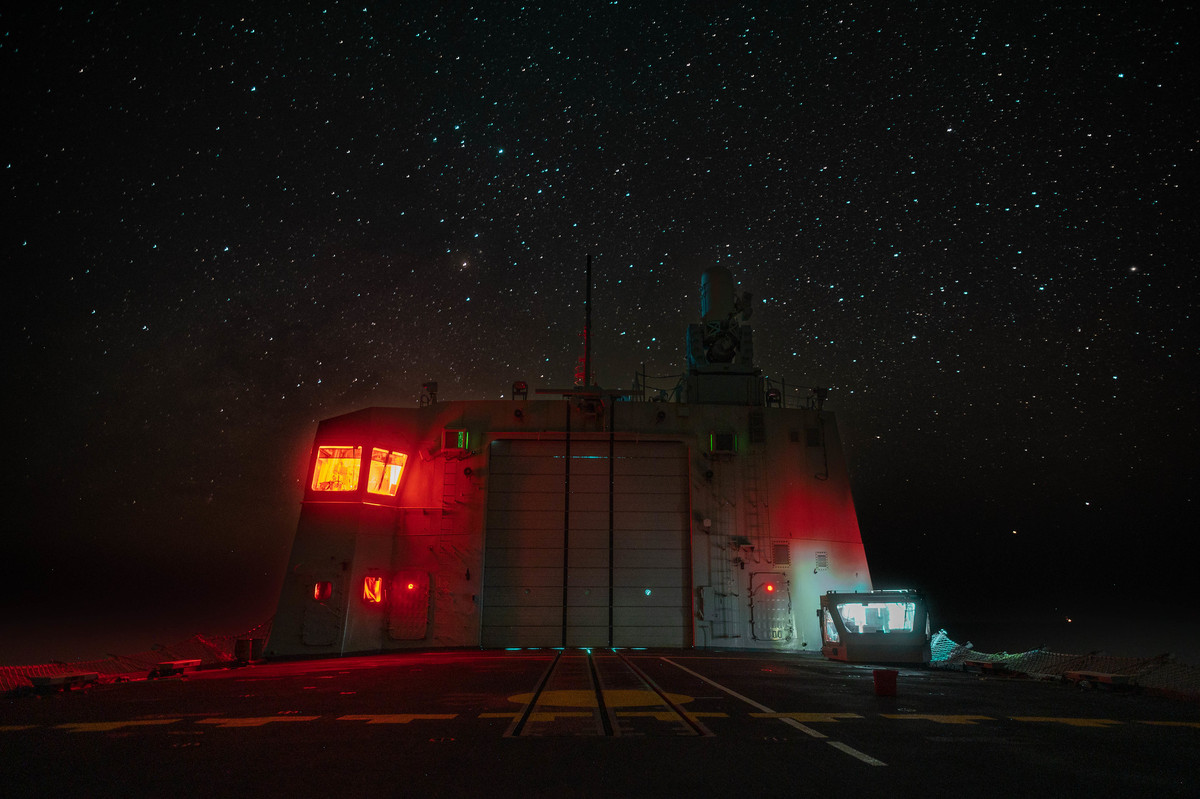 Photo by: Cpl. Connor Bennett, Canadian Armed Forces Photo.
A shimmering night sky dances behind the flight deck of His Majesty's Canadian Ship Montreal in our favourite photo of the week. Shot April 19, 2023, by Cpl. Connor Bennett, the photo was snapped as the ship sailed through the Red Sea, while deployed on Operation PROJECTION.
‌
The operation is Canada's ongoing naval forward presence mission around the world. HMCS Montreal deployed on the operation in March, deploying to the Indo-Pacific region.

On the same mission, MV Asterix accompanied HMCS Montreal. In May, the two vessels were re-tasked to the Red Sea to support evacuation efforts in Sudan.