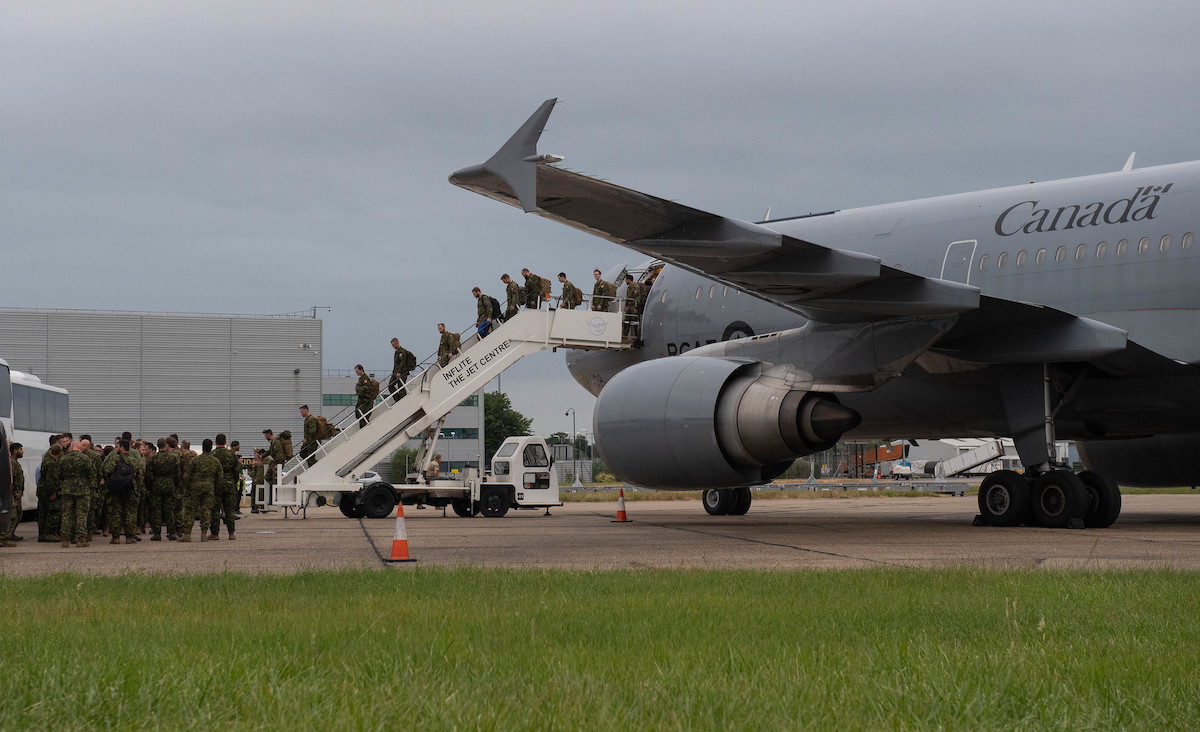 It's another rotation of Canadian Armed Forces (CAF) personnel deploying on Operation UNIFIER. The personnel left on a Royal Canadian Air Force CC-150 Polaris, destined for the United Kingdom.
Having arrived, the troops, pictured here on June 27, 2023, are set to serve as part of Operation UNIFIER's UK Training Element Rotation 16, where they will be deployed for close to six months.
Since August 2022, Operation UNIFIER restarted after a short hiatus. Canadian soldiers now train Ukrainian Forces in the United Kingdom.

According to the Canadian Armed Forces, Canadian military personnel work with allies to train Ukrainians in weapons handling, battlefield first aid, fieldcraft, patrol tactics, and the Law of Armed Conflict.
Photo taken by: Master Sailor Valerie LeClair, Canadian Armed Forces Photo.