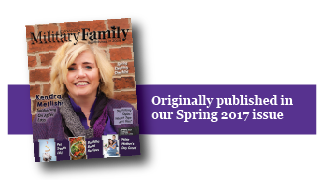 In an era where more and more college graduates return home to live with their parents or have them take care of their bills, "adulting" has become more of a dalliance rather than an evolutionary stage of a human's life.
Adulting is pop culture, millennial slang term defined as the act of doing things and taking on responsibilities that grown-ups do, like having a job, owning your own place, and paying your own bills.
It is well known that today's millennials are taking on the markers of the adult world much later than prior generations, from moving out to getting married to having kids.
The term is best explained by Katy Steinmetz in a Times online article. She writes, "And so this jokey way of describing one's engagement in adult behaviours —whether that is doing your own taxes, buying your first lawn mower, staying in on a Friday, being someone's boss or getting super pumped about home appliances—can help those millennials acknowledge and/or make fun of and/or come to grips with that transition (or how late they are to it)."
According to Statistics Canada, in 2011 42 per cent of young adults aged 20 to 29 lived with their parents, up from 27 per cent in 1981. And this fact isn't just unique to Canada. Our neighbours to the south report similar figures.
By using a slang word like adulting, millennials can make light of a stressful situation. They are adults doing adult things only part-time and still finding their way. Using a word like adulting allows them to put a gap between themselves and older adults who have learned the fine art of making "adulting" a well-defined lifestyle.
Here are some important adulting habits to pick up on that can set anyone on the track of becoming a full-time adult:
RESPONSIBILITY
This is an important life skill that every adult needs to have under their belt. Keeping track of your finances, paying your bills on time and doing your taxes are definite signs of adulting. Especially when you consider that according to a 2015 marketwatch.com article, 40 per cent of millennials still get their parents to pay their bills.
PUNCTUALITY
Part of being an adult is learning to show up on time to commitments. Making good on your time commitments proves that you value other people's time. Make this possible by giving yourself much more time to get ready than you think you need. It is also an important quality to have in the workplace, to ensure your assignments are done on time.
ACCOUNTABILITY
As an adult, when you give your word to someone, you better stick to it. Flaking on plans and promises is definitely not an adult thing to do and you never know what opportunities you might be passing up on.

DECISION-MAKING
Part of being an adult is constantly making decisions. From where you decide to work to who you decide to date, these are all risks you take as an adult that can lead you to some wonderful places.
CONSEQUENCES
Once you've made your decision, it's also important to accept any consequences that come, good or bad. Accepting the consequences of your actions and decisions shows you are becoming a pro at adulting.
ARTICULATION
Communication is key as an adult and is important in both our professional and personal life. Communicating effectively with everyone from romantic partners to colleagues will ensure a more successful you in every arena.
ACCEPTANCE OF LIFE ON LIFE'S TERMS
If you've tried adulting, even occasionally, then you know sometimes things just don't go your way. Acceptance is an important part of becoming an adult. By accepting this, you can pick yourself up, dust yourself off and keep going down the road to success.
COMPASSION
What could be more adult than putting the needs of others before yours? Long gone are the days whenvthe world was all about you. Being compassionate for others and their well-being is an important part of learning to adult.
BEING IN TUNE WITH THE WORLD AROUND YOU
Once you've got the hang of the basics of adulting, it's time to take it to the next level by learning about the world around you. Read about politics and finances, and become a media, literate consumer. Ditch the endless cycle of pop culture news (although we aren't saying you can't dabble in that occasionally.)