RMC to host 2019 Grad Weekend 
Beginning tomorrow the Royal Military College of Canada (RMC) will hold their annual ceremonial events celebrating 2019 graduation at the Anderson Field House at CFB Kingston. 
Over 300 graduating students will walk across the stage on May 16th, 2019 to receive their bachelor's, master's or doctoral degrees, which will be presented by the Minister of National Defence Harjit S. Sajjan. 
"Most of them (grads) go off to complete their trades training. Some will go off to complete an OJT (on the job training) before they begin their trade courses," says Lt Blake Patterson, Public Affairs Officer, Royal Military College.
During the ceremony, honorary degrees will also be presented to the Governor General and Commander-in-Chief of Canada Julie Payette, and Charles Ian Mottershead, business leader, philanthropist, and former officer cadet.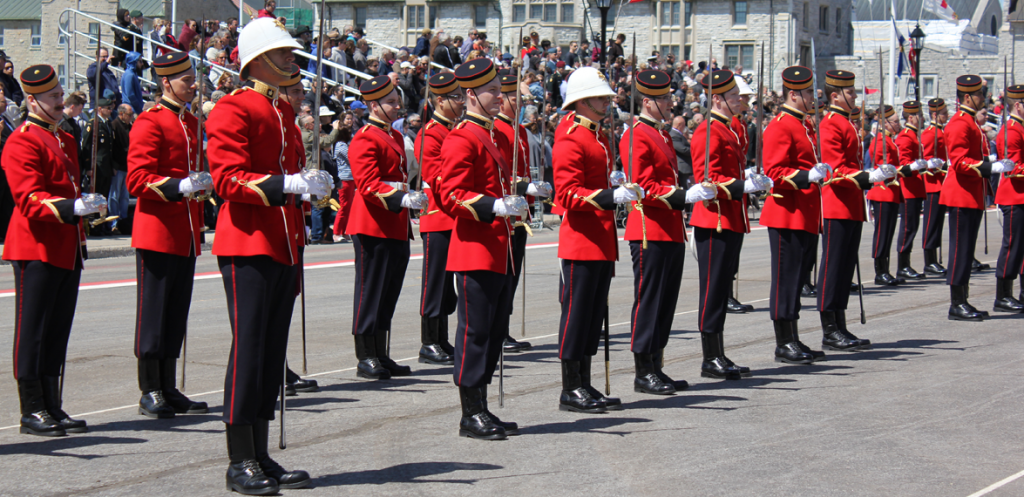 After the graduation ceremony, there will be a sunset ceremony, featuring performances by the officer cadets from the college. 
The ceremony will include a feu de joie rifle salute, performances by the Band of the Royal Military College of Canada with Highland Dancers, among other entertainment.
Day two, May 17, 2019, the grads will participate in the Graduation and Commissioning Parade where the Governor General, with Chief of the Defence Staff General Jonathan Vance and other senior Canadian Armed Forces personnel, will present commissioning scrolls in the name of Her Majesty Queen Elizabeth II to graduating members of Royal Military College's Class of 2019.
The commissioning parade will include a formal inspection, march past, and a salute to Her Excellency. Upon receipt of their commissions, members of the graduating class officially become junior officers in the Canadian Armed Forces. General Vance will address the newly commissioned graduates. Upon completion of the parade, the graduates will "March through the Arch" signifying the conclusion of their time at the Cadet Wing at the college.

In the evening, the grads, along with family members, will attend the Graduation Ball.
Two hundred twenty-seven of the graduating students are from the Regular Officer Training Program, one from the Reserve Officer Training Program, and seven from the University training plan, non-commissioned members.
Throughout their time at RMC, cadets receive high-level academic post-secondary education paired with the discipline, practical hands-on training in a military environment. 
"First year orientation period (FYOP) starts August 24th this year, so it is too late to apply for the 2019-2020 year. The best time to apply is in September of your Grade 12 year," said Patterson.
All ceremonial events are open to the public to support graduates in the celebration of their success. 
For readers interested in beginning their military career at RMC or would like more information about applying can email the college here. ([email protected])