Amazing Race Canada Casting Call
Fans from across the country can now set their sights on the once-in-a-life-time chance to be part of the Amazing Race Canada. Casting for Season 3 is open until Monday, November, 24 at 11:59 p.m. ET.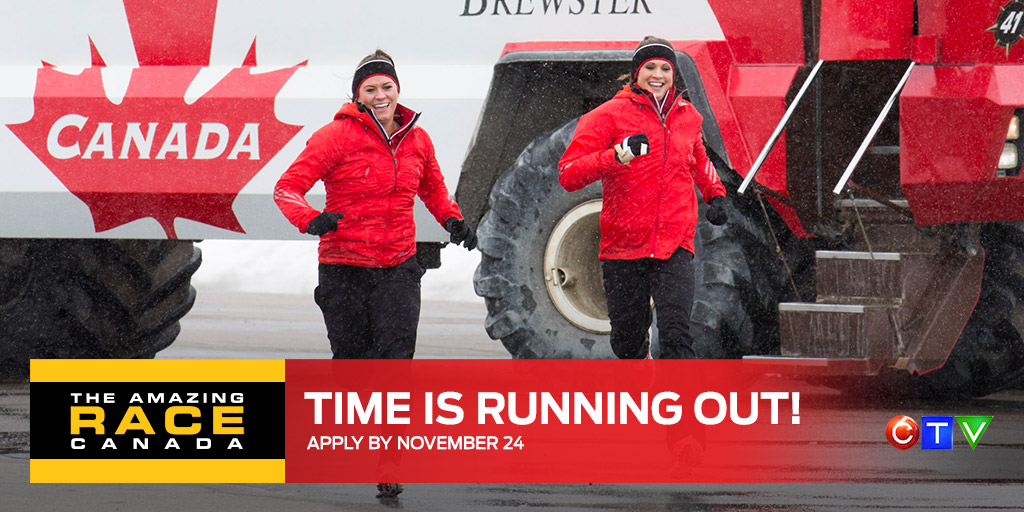 Producers are looking for dynamic and enthusiastic teams of two who possess a strong personal connection. They must be articulate, competitive, interesting, outgoing, and adventurous.
"Our show is all about patriotism, families and friends. It's about the relationships the teammates have with one another, and how they face challenges and difficulties together," said Mike Bickerton, senior producer, The Amazing Race Canada.
The Amazing Race Canada, hosted by Jon Montgomery offers 10 teams of two the opportunity to race in various conditions, environments, and climates across Canada, and other as yet undisclosed locations. Teams are faced with game-changing detours, roadblocks, u-turns, and other challenges as they endure approximately 28 days of travel and intense competition.
With an average audience of 2.7 million viewers per show set locations are chosen very carefully. Last season the show that received the most enthusiastic public response was set in Normandy, France.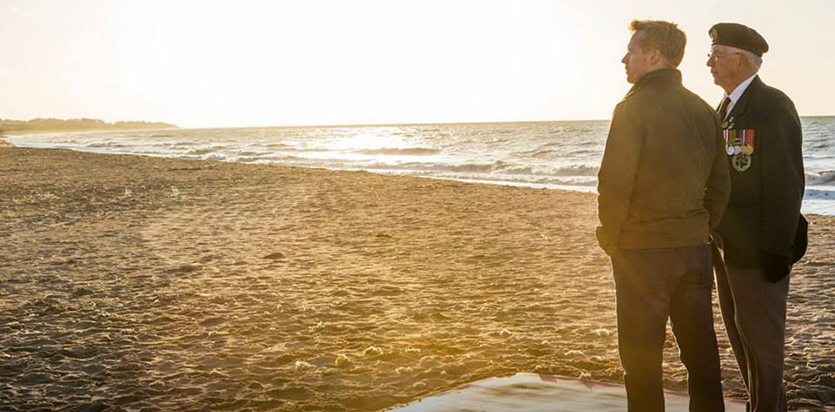 "We felt strongly that we should include a veteran, because Canadians are very passionate about our military. Military members and their families are ordinary people doing extraordinary service for Canada. That show resonated with the audience, the crew and the teams," said Bickerton.
The plan is always to cast a strong mix of entertaining teams from across the nation, in order to represent the personalities and great diversity the country has to offer. Producers have no preconceived notion of who they are looking for as teams for the show.  Any permanent resident of Canada over 19 years old, of any occupation, region, or heritage is eligible to apply. It is a legitimate race and anyone can win.
Bickerton encourages applicants to find an all-important racing teammate spouses, siblings, best friends, coworkers, grandparent and grandchild. Then prepare a video focusing on the positives, negatives and uniqueness of the relationship between teammates.

"Jody Mitic and his brother were excellent competitors with a military connection. They had a tremendous bond," said Bickerton.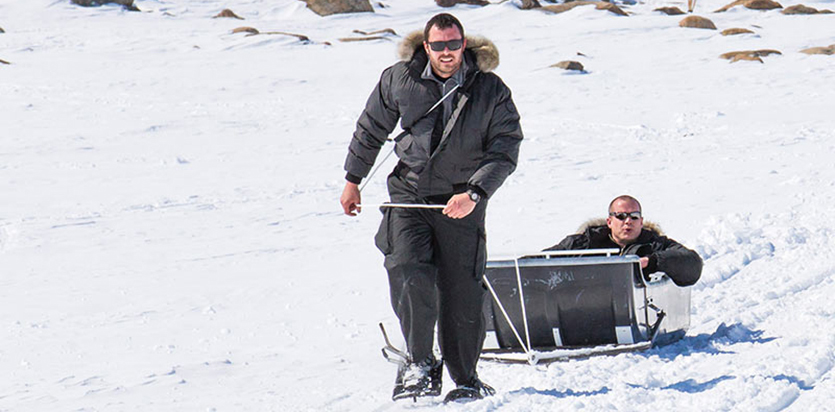 The second step is to take an up-close picture of the team, as well as individual head shots to send along with the online application. Finally, complete the online application, and upload the video and photos at CTV.ca.
In season two of The Amazing Race Canada, best friends Mickey Henry and Pete Schmalz each won $250,000 in cash, the opportunity to fly business class for free anywhere Air Canada flies worldwide for one year, a Chevrolet Silverado High Country Edition pickup truck, and free gas-for-life from Petro-Canada.
Commissioned by CTV, The Amazing Race Canada is produced by Insight Productions in association with CTV and with the support of Profiles Television Productions.
Visit CTV.ca for more information. The Amazing Race can also be followed on Instagram, Facebook and Twitter.
Get More! Receive six issues of Canadian Military Family Magazine in your mail box for only $17.95! Click here to subscribe NOW.