Canada and U.S. Air Forces military aircraft featured in Ex AMALGAM DART
The North American Aerospace Defense Command (NORAD) conducted an arctic air defence exercise from March 20 to 26, 2021. Exercise AMALGAM DART featured a variety of military aircraft from the Royal Canadian Air Force and the United States Air Force that operating out of northern locations, including Whitehorse, Y.T., Yellowknife, N.W.T, Edmonton, Alta., Goose Bay, N.L, Iqaluit, Nun, and Thule, Greenland.
While exercise flights were conducted over sparsely populated Arctic areas and at high altitudes, there was an increased flight activity at Whitehorse, Yellowknife, Edmonton, 5 Wing, Goose Bay, N.L., and Iqaluit, Nunavut. The exercise was in no way related to the Government of Canada or the United States' response to COVID-19 noted a press release.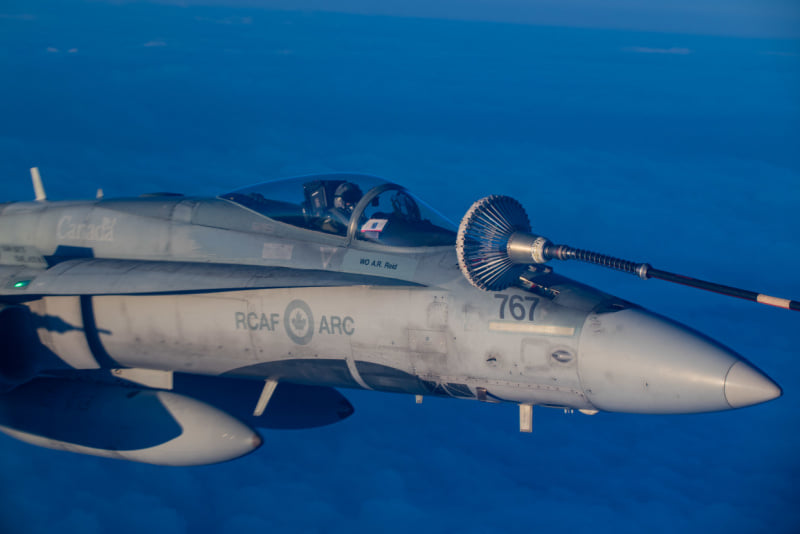 NORAD DEFENDS
Major General Eric Kenny, Commander, Canadian NORAD Region, explained that previously, NORAD has defended against the Arctic's use as a gateway to access North America.
"While this threat has not disappeared, today major global actors are determined to exert their influence in the region in pursuit of their respective national interests. NORAD is committed to working with its allies and partners to strengthen global stability and security as we now face a much broader range of threats that are testing our security and require innovative and tailored defences. Exercise AMALGAM DART provides both Canadian and US forces the opportunity to maintain and build on our capabilities," he added.
OFTEN CONDUCTS EXERCISES
NORAD often conducts exercises using different scenarios, including airspace restriction violations, hijackings, and responses to unknown aircraft. NORAD plans and controls all exercises.

During the exercise, a layered risk mitigation procedure was employed to limit contact with the local population to the greatest extent possible.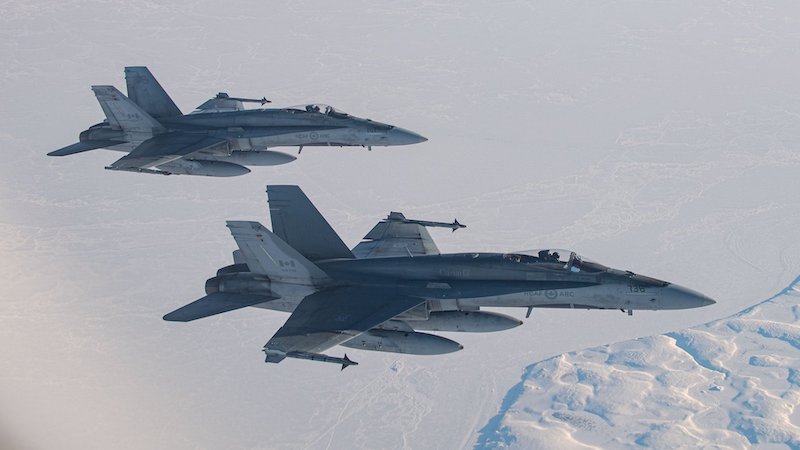 Based on best practices recommended by Canadian health authorities and the Canadian Forces Surgeon General, participating military personnel followed established mitigation protocols, such as mask wearing, frequent cleaning of surfaces, and other personal protective Equipment use as appropriate.
Participating U.S. military personnel required two negative COVID-19 tests, separated by a minimum of five days, with the last test prior to arriving in Canada, and all exercise participants adhering to local, Territorial/Provincial, Federal and Canadian Armed Forces/Department of National Defence guidelines and regulations regarding public health measures for the duration of the AMALGAM DART.
CANADA'S AIRCRAFT PARTICIPANTS
CF-18 – 401 Squadron, 4 Wing, Cold Lake, Alberta, and 425 Squadron, 3 Wing, Bagotvile, Quebec.
CP-140 – 404 & 405 Squadron, 14 Wing, Greenwood, Nova Scotia.
CC-130J – 436 Squadron, 8 Wing, Trenton, Ontario – the CC-130J provided tactical airlift capability for the exercise.
CC-130H- 424 Squadron, 8 Wing, Trenton, Ontario – although not directly related to Ex AMALGAM DART, a CC-130H from 424 Squadron in Trenton, Ontario conducted co-ordinated training from Iqaluit so that if the in event SAR was required for the exercise, it was in a position to provide rapid response.
CP-150 – 437 Squadron, 8 Wing, Trenton, Ontario.
CH-149 – 442 Squadron, 19 Wing, Comox, British Columbia – provided standby SAR response from CFS Alert.
US AIRCRAFT PARTICIPANTS
F-16s – Buckley Air Force Base, Colo.; Duluth Air National Guard Base, Minn.
F-15s – Barnes Air National Guard Base, Mass.
KC-10s – Travis Air Force Base, Calif.; Joint Base McGuire-Dix-Lakehurst, N.J.
KC-135s – Fairchild Air Force Base, Wash.; MacDill Air Force Base, Fla.; Bangor Air National Guard Base, Maine.
KC-46 – McConnell Air Force Base, Kans.
C-130s – Saint Paul Joint Air Reserve Station, Minn.
For more than 60 years, NORAD has identified and intercepted potential air threats to North America through the execution of the command's aerospace warning and aerospace control missions. NORAD also keeps watch over Canadian and U.S. internal waterways and maritime approaches under its maritime warning mission.