CAF Personnel assist at COVID-19 testing sites Nova Scotia
Above images courtesy of the Canadian Armed Forces.
The province of Nova Scotia submitted a request for assistance to the federal government on April 26, looking for additional capacity to help with their COVID-19 testing sites.
ASSISTANCE AT COVID-19 TESTING SITES
"We were asked to deploy members to six locations around the province to assist the Nova Scotia health authority personnel in processing the significant quantity of individuals that were seeking COVID testing," stated Lieutenant Commander Brian Owens, senior public affairs officer – Joint Task Force (JTF) Atlanta.
Back in April, Nova Scotia had an outbreak, with the numbers increasing daily. Government officials encouraged everyone to get tested, resulting in extra help with processing people through the clinics.
Bill Blair, minister of public safety, signed off the request for assistance and then tasked Minister Sajjan, minister of national defense, to task the Canadian Armed Forces (CAF) and Joint Task Force Atlantic to support the problems.
JTF Atlanta and the CAF were asked to assist at clinics in six locations:
Halifax,
Dartmouth,
Wolfville,
Truro,
Yarmouth and
Cape Breton Island.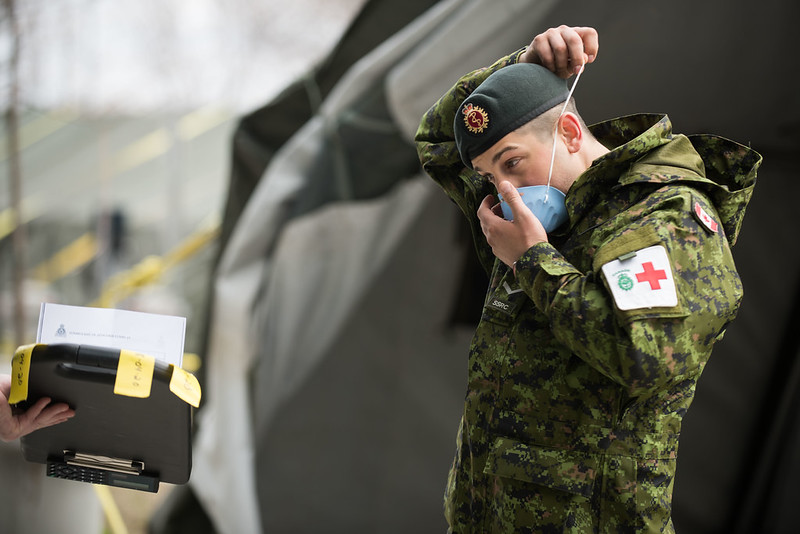 80 MEMBERS TO SUPPORT STAFF
Owens said they deployed approximately 80 members to support the staff on a rotating basis. They used a variety of armed forces units at these different locations, both from the Royal Canadian Navy and the Canadian Army.
Owens informed, "There was a great deal of reservists located in these communities. So we were able to tap into these individuals and have them deploy in their hometowns. It's a good opportunity for them to help out their neighbours and their friends and family."
END BY MAY 14, 2021
Owens says they're estimating that this complete support will end by May 14, but they have the ability to stay depending on what the province needs.

As of May 14, 2021, the province had:
1537 active cases,
117 new cases,
4524 cumulative cases,
89 in hospital and
7,779 daily tests completed, with
708,617 total tests completed
GENERAL DUTY STAFF
Members who were deployed were general duty staff, and they were not in a medical role or administering the tests, Owens mentioned.
They are helping with basic administration, orderly function and control, and coordination of people coming through the door.
Owens explained, "During the process, there's a number of steps that you need to go through. After you've sat in a chair or moved on, you have to wipe the chair down and make sure that it's clean, but you also have to clean door handles, etc. So our staff is doing a lot of those general duties so that the medical staff can do the actual medical input, data input, and the actual swabbing."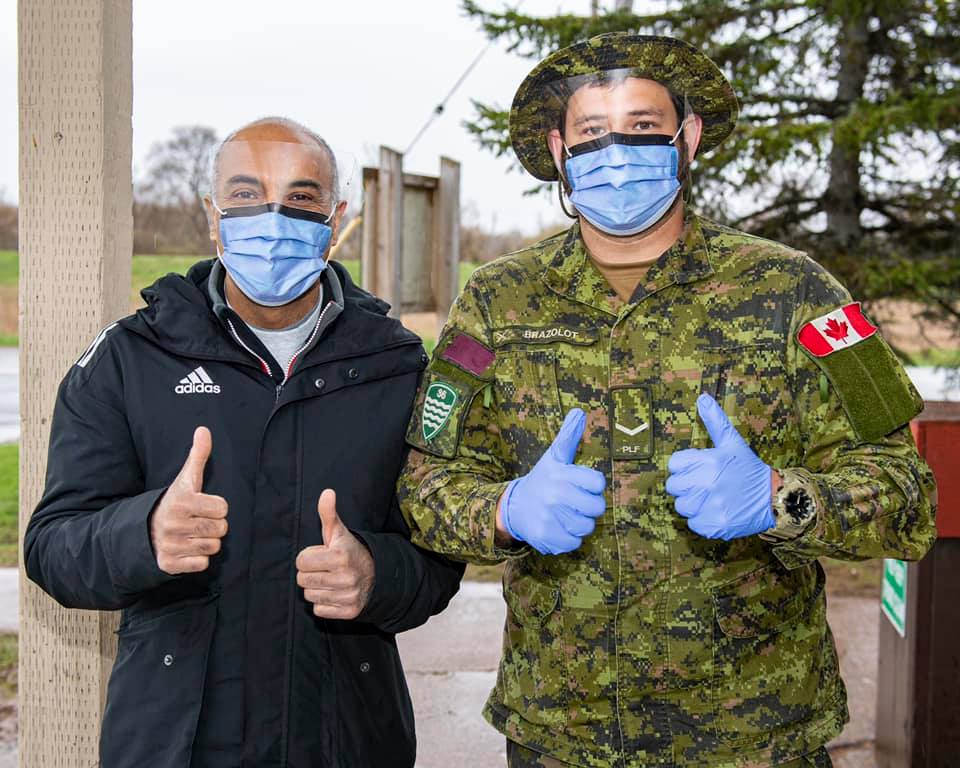 ROYAL CANADIAN NAVY SHIPS SUPPORT
Five ships from the Halifax region supported this event with personnel of a variety of occupations HMC ships:
HMCS St. John's,
HMCS Montreal,
HMCS Charlotte town,
HMCS Ville de Quebec, and
HMCS Margaret Brooke all had a role in the process.
CANADIAN ARMY SUPPORT
The Canadian Army, not only from 5 Canadian Division but also:
the Princess Louise Fusiliers,
Nova Scotia Highlanders,
the 84th Independent Field Battery,
1 Field Regiment, both artillery organizations,
the West Nova Scotia Regiment,
Cape Breton Highlanders,
36 Combat engineers,
36 Signal Regiment and
36 Service Battalion all participated.