New leadership at Commissionaires encourages military families and veterans to apply
Military families and veterans, please apply is the message the new Chief of Staff retired Commodore (Cmdre) Mark Watson is conveying.
This summer, the retired commodore took over as Commissionaires Chief of Staff from his predecessor, retired Captain (Capt) Harry Harsch, who retired after five years with the organization.
The Corps of Commissionaires stems from a British idea to help find employment for veterans of the Crimean War. A similar model was established in Canada in 1925. By 1945, Commissionaires had spread coast to coast.
"Ironically, we are now a much large institution than our British cousins and, I believe, a truly Canadian institution on how we operate and what we do," Watson commented, who took the helm on July 3, 2020.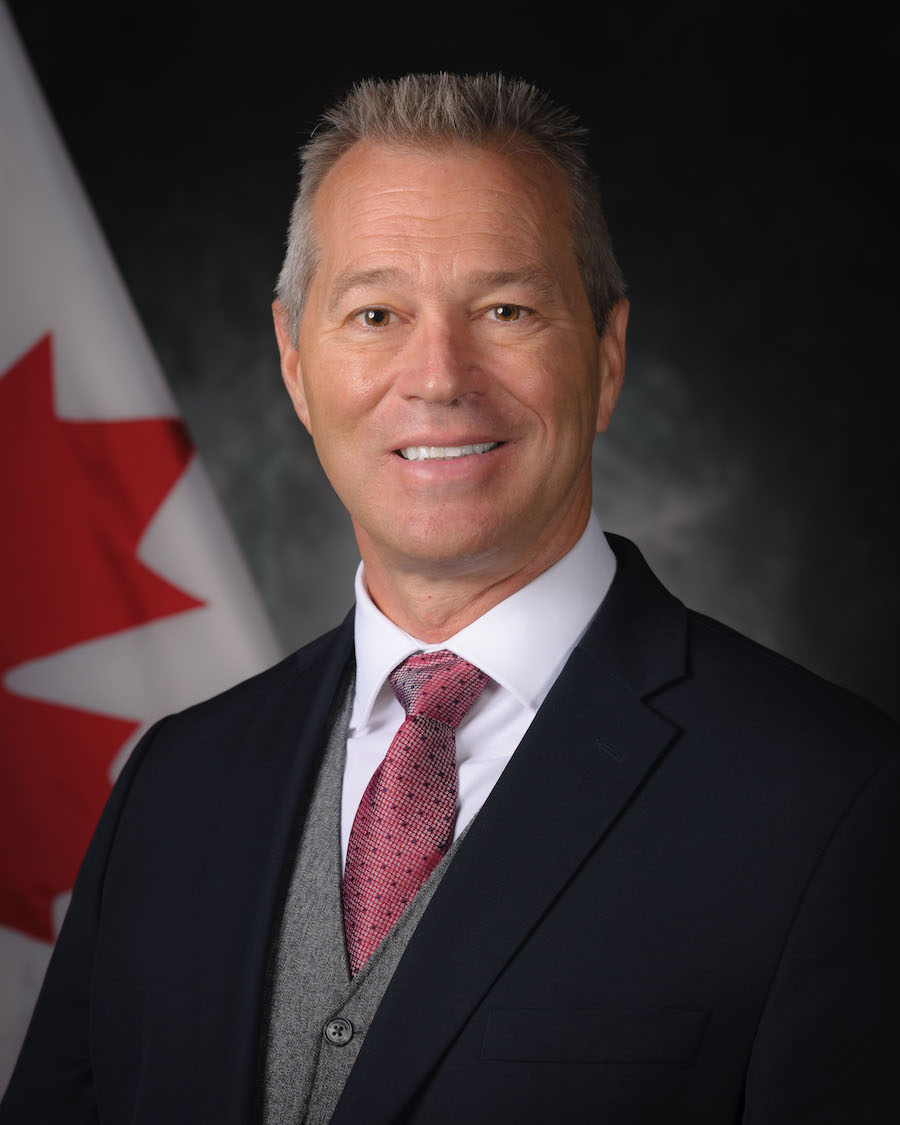 The Corps is a not-for-profit organization that has a social mandate to provide meaningful employment that meets the needs of veterans of the Canadian Armed Forces (CAF), the Royal Canadian Mounted Police (RCMP), their families, and others who wish to contribute to the security and well being of Canadians.
Primarily working in the security field, they also provide cybersecurity, ID services, municipal non-core policing, such as overseeing detention centres and enforcing by-law infractions. The organization has over 1,200 locations in Canadian communities, overseas, and at all military bases, including CFS ALERT.
Watson is responsible for overseeing the operations of the Corps of Commissionaires National Office in Ottawa.
"Working with my team of a dozen staff, who are mostly veterans, my specific job is to work inside the not-for-profit federation of 15 distinct divisions to enhance the Corp's image, improve collaboration amongst divisions, oversee national contracts including our major one with the federal government, and ensure an effective governance structure," Watson added.
He says he has the privilege of serving the Commissionaires proud history, going back to 1925, to deliver on their social mandate of supporting military and RCMP veterans and their families with employment needs. The Commissionaires are the largest private-sector veteran employer in Canada, with more than 5,000 veterans in a workforce of more than 24,000.
Initially set up only to hire war veterans, their employment criteria has changed over the years due to the growing demand for their services.
"While we do give preferential hiring to military and RCMP veterans and their families, we do hire personnel with no military/RCMP history," noted Watson.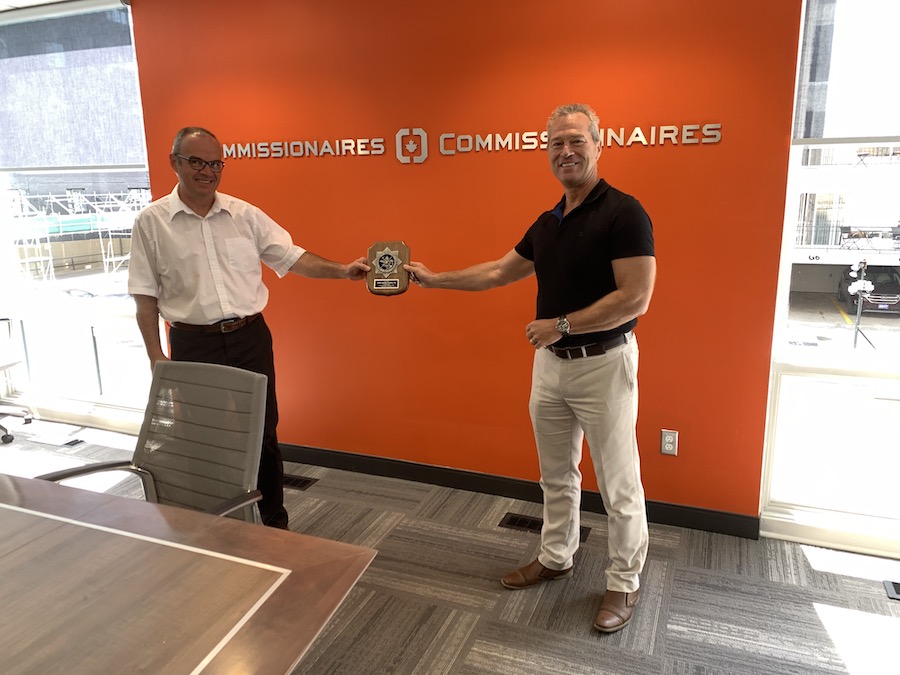 He went on to explain that he wants to change the perception of Commissionaires.
"Many in the military, and probably their families, see us simply as aging guards sitting at a front desk somewhere. We do so much more. Because we exist to support veterans and their families, we can offer spouses flexible work opportunities. Many spouses want to work but may not wish to have a full-time job demanding 40 hours of their week. Many of our Commissionaires work part-time, and we often adapt so a spouse can work to fit his or her availability."
As the Commissionaires are located at every military base, they can also offer positions that might be located close to home. Moreover, Watson invites retiring personnel to work with them, as veterans should consider them a viable transition option.
"If you like working for us or if we can help you transition to another job, great. Remember, the best time to find a job is when you have one. I know a lot of people who have used the Corps as a safety net that allows them employment while they find another career. Some have even decided that they like the Commissionaires so much that they stay," Watson proudly stated.
He has several personal goals as the new Chief of Staff. Watson says the most imperative is the need to enhance their image and more effectively market themselves. However, the most important area he wants to look at is the spousal community and to inform them of the opportunities and flexibility the Corps offers.
"I know many spouses do not think of the Commissionaires as a career choice when they move to a new base. But we have some great benefits, the chief being our preferential hiring for military family members and the flexibility of hours. If a military member's kids need a part-time job as they go through university, or if a spouse wants to re-enter the workforce, consider the Corps of Commissionaires."
Watson spent 36 years in the Royal Canadian Navy (RCN) and retired as a Commodore. For four years, he oversaw CF Morale and Welfare Services, which included, amongst other things, Family Services (MFRCs), Casualty Support Management (now called the Transition Group), and the Support Our Troops charity. In that role, he became aware of the employment needs of retiring personnel and their families.
As the CEO of Morale and Welfare, he created the Military Spousal Employment system.
"When I was Director General Compensation and Benefits, I oversaw the military pension and came to realize that the 80+ of military personnel leave the military without a pension as their service time falls below a threshold. Specifically, they sign up for one contract and then move. Furthermore, many people who do receive a pension often make bad financial decisions, which affect their livelihood. So I know there is a need to support veterans and their families," Watson explained.
When the post of Chief of Staff came open, several of his colleagues suggested he apply because of his background in supporting military personnel and their families. He jumped at the chance because he immediately understood and saw how Commissionaires could support the extended military family.