51K Christmas Boost for Charity From 15 Wing
In just over three weeks Canadian Armed Forces members at 15 Wing raised over $51,000 for the Government of Canada Workplace Charitable Campaign. The money will be divided between 10 different charities.
The fundraising events were a successful means to raise money for a good cause and offered the opportunity for 15 Wing personnel to work alongside residents of Moose Jaw.
At the local Safeway pilots bagged groceries for three days, collecting $10,000 for True Patriot Love.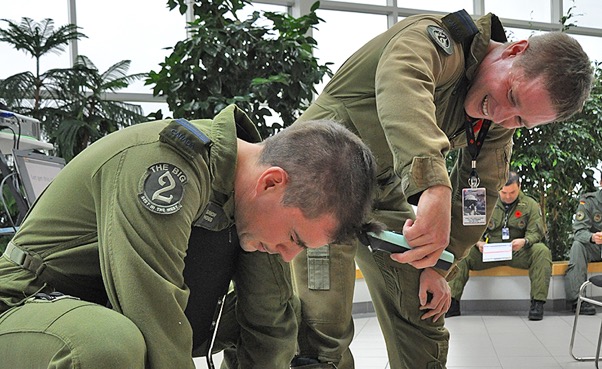 "It's fantastic how much we raised through the charity campaign, but the thing that really helped us was the support we received from the Moose Jaw community," said Captain Simon Hogg, co-chair of the event.
Initially, the goal of the fundraising committee was to raise $45,000 in 24 days. In order to complete their mission, Captain Simon Hogg and Captain Ross Harbottle co-chairs of the committee came up with some original ideas.
The campaign kicked-off on November 7 when Hogg's head was shaved. Although he claims to have been traumatized by his new look personnel were able to raise $400.
In the spirit of community development, and to support the relationship between the wing and local agencies, other charities were invited to participate. The Moose Jaw Humane Society hosted a barbecue and karaoke night to support the fundraising campaign. Plus on November 21 the Moose Jaw Health Foundation hosted a chilli and stew dinner.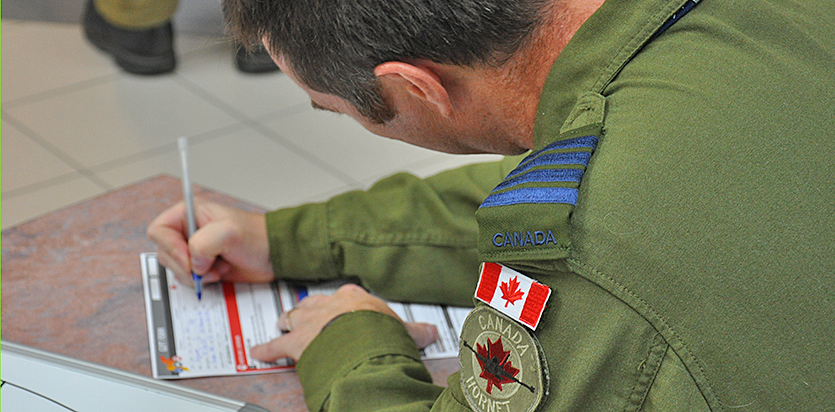 "This money will benefit so many people," explained Hogg. "We had pensioners coming up and giving $20 or $30. It was really touching."
They also raised over $600 through a CT-155 Hawk-pull, which had members of the base pulling a 10,000 pound Hawk with a rope across the tarmac.
"It was an extremely successful campaign this year," said Colonel Alex Day, wing commander, 15 Wing. "It was tough to get this done in the short period of time available, but innovation and a lot of good outside-the-box thinking got people involved."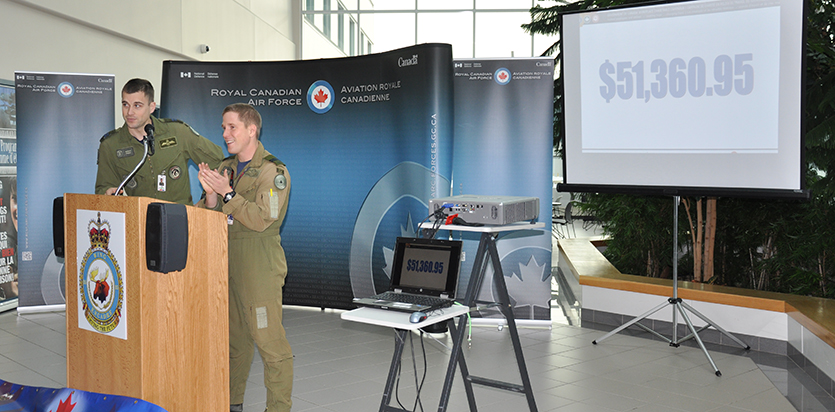 In just over three weeks the Wing surpassed their original goal by $6,000. At present $51, 361 has been raised and money continues to come in.
Here's More…
Get More! Receive six issues of Canadian Military Family Magazine in your mail box for only $17.95! Click here to subscribe NOW!