Patio season is finally here.
No amount of weather channel forecasts, predictions from the Farmer's Almanac or photos of sunshine and beaches could have convinced me of this when we were in the depths of winter.
Luckily, once spring hit the snow melted quickly. It then took a month of rain to make everything green and lush again. To help get me through the rainy month, I added a bird feeder to the tree on our front lawn. It brought the tree to life and gave our pets many hours of enjoyment as they sat and watched the birds flock and feed. I can't believe I hadn't thought of it sooner!
Fast forward a month. We have green grass, warm weather, and singing birds, it's time to set my sights on the patio and backyard.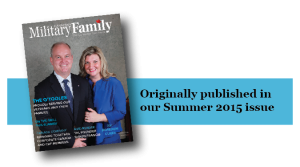 I view our backyard as extensions to our living space. Like with each home, I aim to create spaces that are liveable and reflect our needs as a family. Style will always trickle down from purpose and utility, so if you set the space to work you, your styling options will be much easier.
We do a lot more entertaining during the summer because it's easier to fit large groups of people in the backyard where we don't have to deal with things like walls and room size. As such, we've placed an emphasis on furniture that can be used by smaller groups or pushed aside, and décor that is intimate yet welcoming.
The key to an effortless patio, or outdoor entertaining space, is to invest in quality pieces that will endure through the seasons. Don't worry about getting the most stylish option for this summer, accents will make the difference from one season to the next. A basic set of lounging chairs are a must for any patio or backyard, and can be styled with pillows and side tables. I favour the plastic Adirondack chair because it looks good in a PMQ backyard, on cement, grass or dirt. Best of all, you can power wash them in the spring, and they're good as new!
Outdoor lighting is another patio basic. Whether you're doing lanterns or string lights, how you mix and match them will help create spaces and intimacy. I've strung our balloon lights around the space we're claiming as our yard, and will use lanterns for seating areas don't receive direct light. You should always light your seating area and a path to the house, but more intimate seating or a hammock doesn't necessarily need a spotlight, some lanterns will do. There are few things more summery than balloon lights strung around a yard or patio. In the city or in the country they make me think of warm summer evenings and time with friends.
Depending on the amount of space you have at your disposal (patio, backyard, balcony or stoop) a table of some sorts is in order. This year we're building a large harvest table to replace our small glass one. You can find the specs online for several styles if you're interested in building one yourself. We can't fit twelve people around a four person table, it just doesn't work. We like big family style meals during the summer, and we need the table to accommodate us all! Instead of chairs we'll also be building some benches, as they'll allow us to cram more people on there.

However, if it was just the two of us on an apartment balcony, I might opt for a small bistro style table that could be easily stored away.
Because summertime means meals outside, I've slowly but surely acquired a couple sets of plastic plates and bowls. I love my everyday china and would hate to see it smashed somewhere between the backyard and the kitchen. Your outdoor wear can be colourful, and whimsical, and super stylish or it can reflect your everyday china. It's up to you! Chances are, your plastic plates will only last two seasons, at which point you can recycle them for something else. Their affordable price points mean that if they do break, you can replace them.
To me, outdoor entertaining is less about visuals and more about the feelings and memories that it creates. Are you and your guests enjoying the evening? That's all that really matters. If you're able to entertain comfortably outside, no matter your style or needs, that you've met all requirements for patio living. Besides, we'll all be indoors come October, so let's live in the moment!
For more summer inspiration and backyard living, check out www.pmqfortwo.com and make sure you visit the project gallery!

By: Ariel Garneau
Ariel Garneau has a home decor blog dedicated to families living in military housing (PMQs). Her goal is to make every house a home, reflecting on the styles and needs of a military family.