Operation KOBOLD designated Special Duty Operation
Above image: Members of Roto 25 escort departing dignitaries at Pristina International Airport, Kosovo, on December 8, 2021. The members are deployed on Operation KOBOLD, Canada's contribution to the Kosovo Force (KFOR), a NATO-led peace-support operation. From left to right: Maj Rodriguez, PO 1 Dalebozik, LCol Brown, Maj Malik, Maj Kim. Image courtesy of CAF.
Operation KOBOLD has now been designated as a Special Duty Operation to allow Veterans of the tour to qualify for the Veterans Well-Being Act.
According to CANFORGEN 030/23, on Sept. 16, 2022, the Minister of National Defence approved the new designation.
The new designation is effective for a period beginning on Sept. 1, 2008.
About Operation KOBOLD
According to the Department of National Defence (DND), Operation KOBOLD is the Canadian Armed Forces (CAF) mission in Kosovo as part of the Kosovo Force (KFOR), a NATO-led peace operation.

Canada has contributed to KFOR since 2008. There are currently five CAF members deployed on Operation KOBOLD. They work with Allied forces to "provide logistics and headquarters support for things such as movement and transport of physical assets, information security, and border/customs officer duties."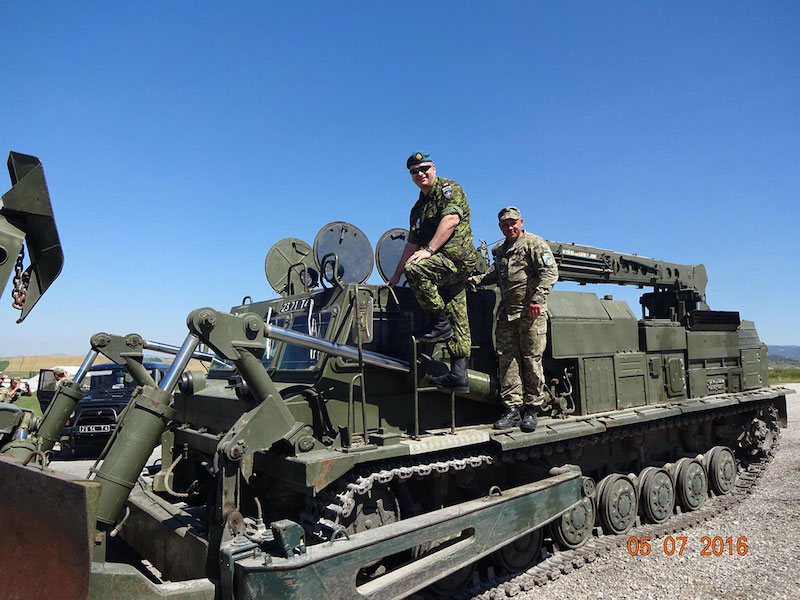 Veterans Well-being Act
The Veterans Well-being Act aims to recognize and fulfil the obligation of the people and Government of Canada to show just and due appreciation to members and veterans for their service to Canada.
"This obligation includes providing services, assistance and compensation to members and veterans who have been injured or have died as a result of military service and extends to their spouses or common-law partners or survivors and orphans. This Act shall be liberally interpreted so that the recognized obligation may be fulfilled," stated the Veterans Well-being Act.