On going search for CH-148 Cyclone helicopter
Last updated April, 30, 2020, 2:30 p.m. EST
This afternoon, just past 5 p.m. the CAF Operations Facebook page noted there is a developing situation.
A CAF CH-148 Cyclone helicopters, deployed onboard HMCS FREDERICTON, which is currently deployed and contributing to Op REASSURANCE lost contact.
The aircraft as it was participating in Allied exercises off the coast of Greece.
"A Canadian helicopter involved in Op REASSURANCE with NATO allies has gone missing off the coast of Greece. I have spoken with Minister Harjit Sajjan, and search and rescue efforts are currently underway. Updates will be provided as soon as possible," tweeted Prime Minister Trudeau.
Just before midnight on April 29, 2020, the CAF Operations page posted, "The CAF confirms we have contacted all primary family members of those who were on board the CH-148 Cyclone helicopter that was involved in an accident in the Mediterranean Sea. Search efforts continue with our Allies. The helicopter was operating with HMCS Fredericton as part of the Standing NATO Maritime Group 2 (SNMG2)."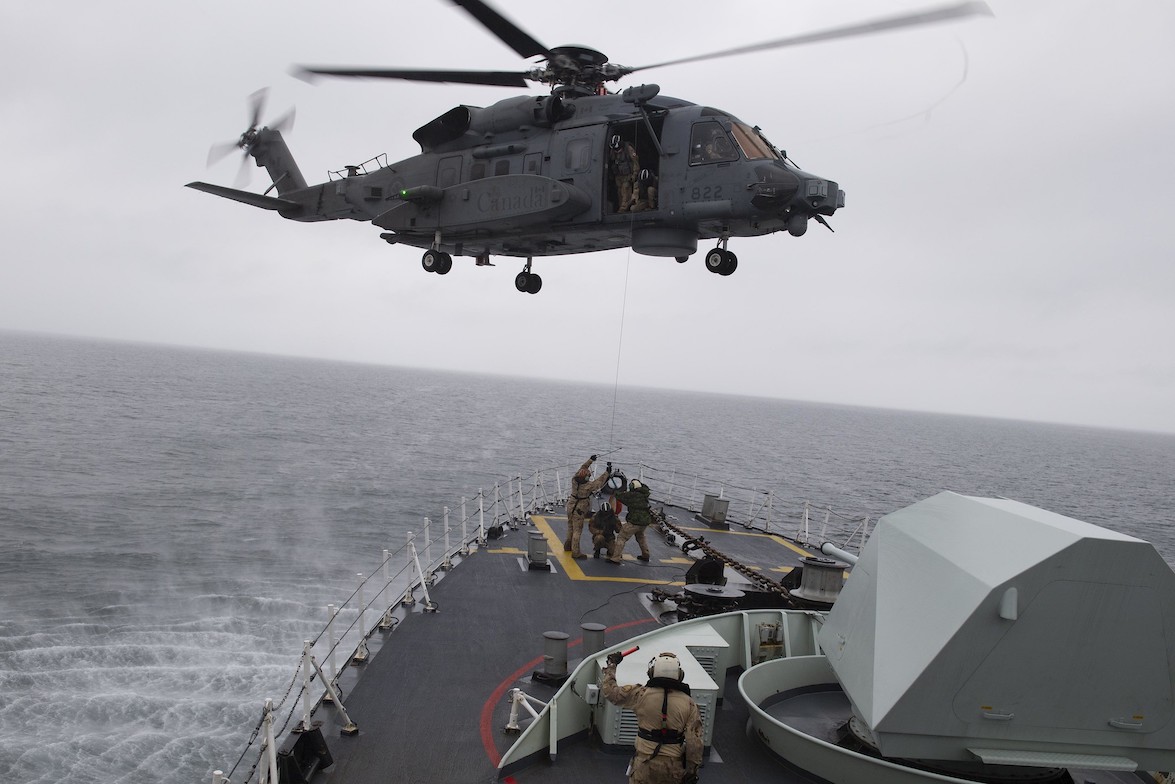 According to Colonel Juanita Chang, chief public affairs Supreme Headquarters Allied Powers Europe, a Cyclone Sikorsky CH-148 helicopter based on the Canadian frigate Fredericton crashed while operating in waters between Greece and Italy on April 29,2020.
"Standing NATO Maritime Group 2 ships and their associated air assets from Canada, Italy and Turkey are supported in their search operations by Allied maritime and air components from Greece, Italy, Turkey and the United States.
"HMCS Fredericton is a unit of Standing NATO Maritime Group Two (SNMG2) and had recently sailed from Souda, Greece to continue with their mission of maritime situational awareness in the Mediterranean. SNMG2 performed several exercises with units of the Turkish Navy followed with exercises with the Hellenic Navy and Air Force this past week," stated the NATO website.
This story is ongoing, please check back.