NATO Parliamentary Assembly Adopts Six Resolutions With Canadian Delegation in Attendance
The 68th annual session of the North Atlantic Treaty Organization (NATO) Parliamentary Assembly, held in Madrid, Spain, saw the participation of a number of Canadian senators and members of parliament.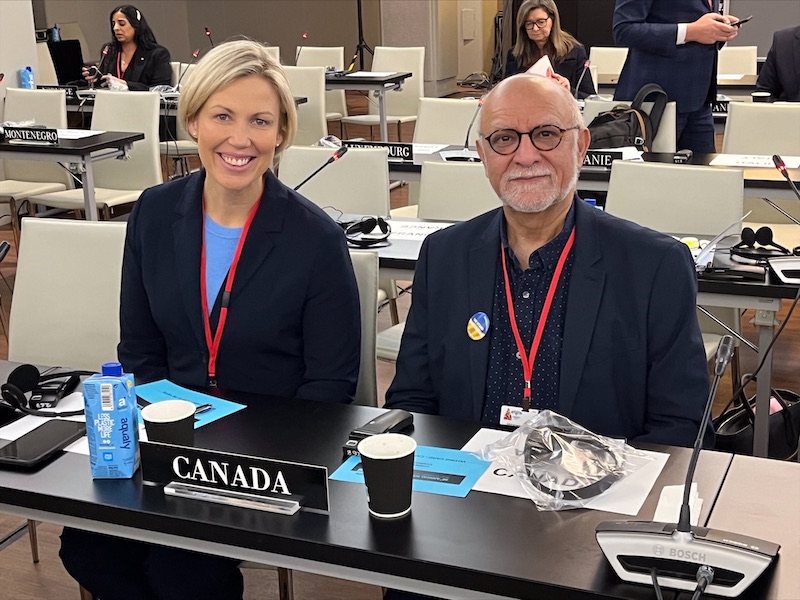 From Nov. 18 to Nov. 21, MP Julie Dzerowicz, Chair of the Canadian NATO Parliamentary Association and Head of the Delegation, along with eight other delegation members, attended a number of events hosted by NATO to discuss issues plaguing the world today, such as the current war in Ukraine, cybersecurity, climate change, the Indo-Pacific region and more.
Delegates included:
Julie Dzerowicz, MP
Cheryl Gallant, MP, deputy head of the delegation,
Senator Pierre-Hugues Boisvenu,
Senator Jane Cordy,
Senator Mohamed-Iqbal Ravalia,
Rachel Blaney, MP, Shelby Kramp-Neuman,
Christine Normandin, MP, and
Jennifer O'Connell, MP.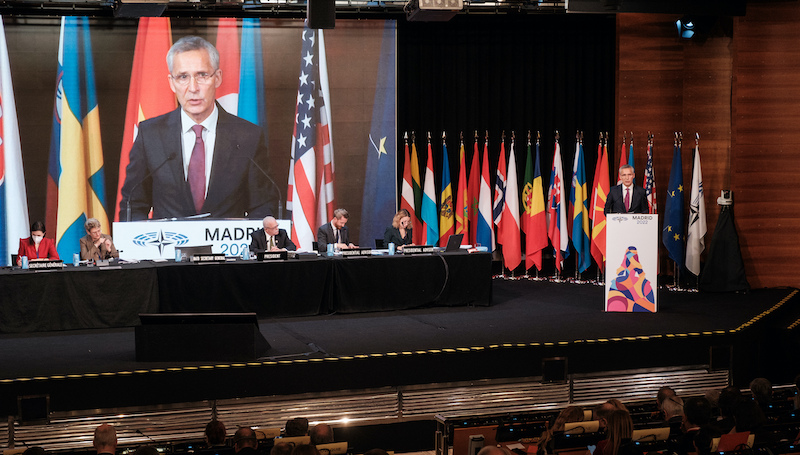 Six Resolutions Adopted
According to a press release from the Canadian NATO Parliamentary Association, during the plenary sitting of the NATO PA's 2022 annual session, the 300 legislators from 30 NATO and partner countries adopted six resolutions. Many of these resolutions revolved around Russia's war on Ukraine.
The six resolutions are as follows:
Strengthening Cyber Resilience of Allied countries. Under this resolution, the goal is for Allied countries to prevent, deter and counter cyber-attacks. All NATO countries must implement the Cyber Defence Pledge, the Comprehensive Cyber Defensive Policy and the new Strategic Concept.
Support NATO's Post-Madrid Summit Deterrence and Defence Initiatives. This initiative highlights many aspects of the current security climate, including support for Ukraine and the concern of Afghanistan becoming a "haven for terrorism" once more.
The Corruption-Security Nexus. This resolution, according to the press release, characterizes Russia as a "kleptroactic state that promotes and fosters corruption abroad and domestically." NATO countries have been urged to establish a Centre for Democratic Resilience at NATO headquarters.
Economic Consequences and Responses based on Russia's War on Ukraine. This resolution acknowledged the European Union's and the Group of Seven's decision to implement a cap on the price paid for Russian oil. It also condemned Russia's ongoing war in Ukraine and human rights violations.
NATO Post-Madrid Summit: NATO countries are urged to characterize Russia's current regime as terroristic and to prosecute acts of aggression committed by Russia. And "impose [upon Russia] an obligation to make full reparation of damage loss or injury under international compensation mechanism." The resolution also provides a list of security challenges faced by NATO countries.
Climate change and international security. NATO acknowledged the effect of climate change on International security. Canada proposed to host a NATO Climate Change and Security Centre of Excellence. The proposal was well-received.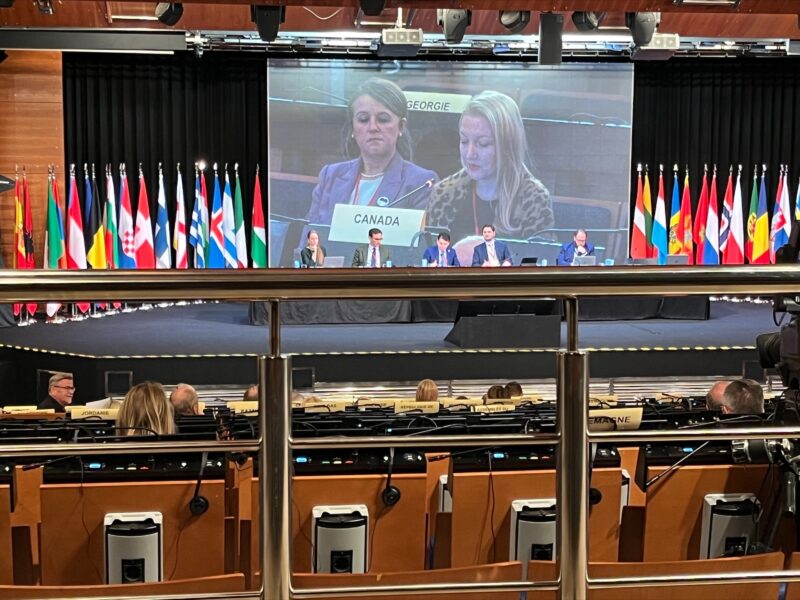 Canadian Involvement
Canadian delegates fully participated in all the proceedings of the NATO assembly, posing questions to NATO Secretary General Stoltenberg and making proposals on the six adopted resolutions.
Julie Dzerowicz, Chair of the Canadian NATO Parliamentary Association and Head of the Delegation, has been chosen to serve as the NATO PA Vice-President (ex-officio) for the next two years. She was also elected as Special Rapporteur for the Democracy and Security Committee, with a focus on food insecurity.

In addition, Boisvenu will continue to serve as a vice-chair of the Defence and Security Committee's Sub-Committee on Future Security and Defence Capabilities. Gallant will continue as a vice-chair of the Political Committee. While Cordy was elected a vice-chair of the Committee on Democracy and Security's Sub-Committee on Resilience and Civil Security.
It was also announced by Dzerowicz that Canada will host the NATO PA's 70th annual session in Montreal, Quebec, in November 2024. Canada last hosted the Annual Session in Halifax, Nova Scotia, in 2018.
Meeting with Spanish Counterparts
While in Spain, the Canadian NATO Parliamentary Association also had the opportunity to meet with Canada's Ambassador to Spain and Andorra and other members of the Canadian diplomatic corps.
According to the press release, they discussed "bilateral relations, the current political and economic situation in Spain, and shared commitments to transatlantic security."
On Nov. 20, the delegation attended a reception at Spain's Royal Palace. During this reception, King Felipe VI stated, "Russia's illegal and unjustifiable war of aggression against Ukraine has not only caused the ominous spread of death and destruction throughout its territory, but it has also brought to NATO's doorstep an extremely serious and unacceptable damage to peace and a rules-based international order."