Marking the One-Year Anniversary of War in Ukraine
Above image: Shutterstock.
It's been one year since Russian president Vladimir Putin's actions sent shockwaves worldwide.
Countries part of the NATO alliance watched in horror as Putin's military launched an aggressive campaign against the eastern European nation of Ukraine. In truth, however, the war would have a global impact with effects on global food and energy supply.
However, what Russia expected to be a simple invasion has drawn out for over a year. Ukraine, led by its charismatic president Volodymyr Zelenskyy, has stood its ground thanks to western backing.
"He [Putin] expected to take Kyivi in a few days and to take control of Ukraine in a few weeks. But he totally underestimated your courage your strength and your love for your country," said NATO Secretary General Jens Stoltenberg in a message of solidarity to the Ukrainian people on the one-year anniversary.
Stoltenberg points out that Putin also underestimated the support that NATO would provide Ukraine.
Indeed, NATO nations, including Canada, have contributed their fair share to back Ukraine as the war has had international riptides.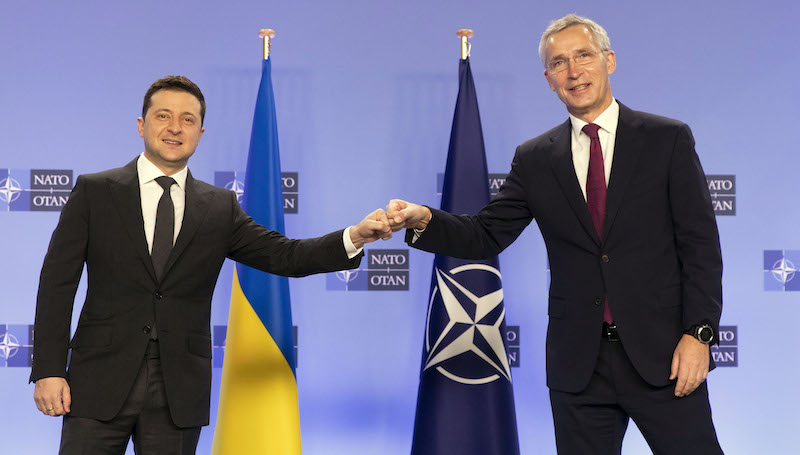 NATO Support Ongoing
On the war's one-year anniversary, NATO issued a statement reaffirming its commitment to Ukraine and its people "for as long as necessary."
"As we solemnly mark one year of Russia's brutal war of aggression against Ukraine, the gravest threat to Euro-Atlantic security in decades, we as Allies reaffirm our solidarity with the government and people of Ukraine in the heroic defence of their nation, their land, and our shared values. We pay tribute to the lives lost, and we deplore the tragic human suffering and destruction of Ukraine's residential areas and civilian and energy infrastructure caused by Russia's illegal war," a NATO statement recounted.
NATO called on Russia to take responsibility for its actions and to think of concrete ways to bring this war to an end.
"While we have called on Russia to engage constructively in credible negotiations with Ukraine, Russia has not shown any genuine openness to a just and lasting peace. We remain determined to maintain coordinated international pressure on Russia," continued the statement.
NATO also outlined that Russia's war crimes, which include the deportation of children and conflict-related sexual violence, must not go unpunished.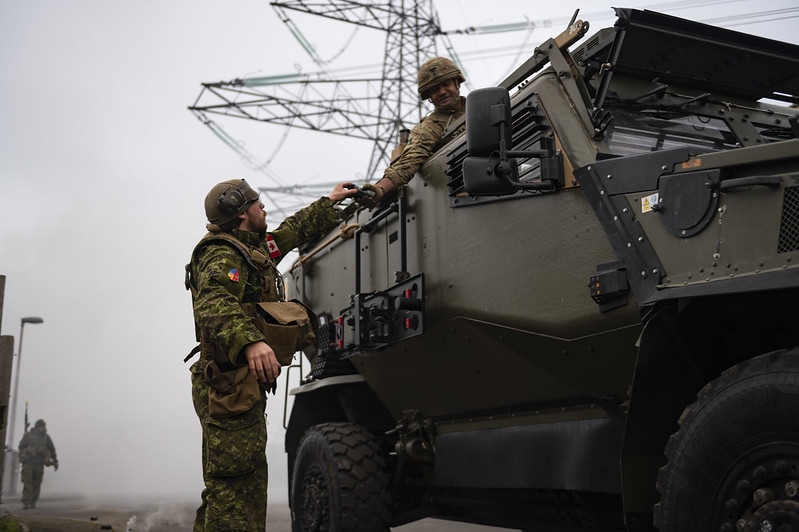 Canada's New Measures Announced
Just like other NATO allies, Canada has contributed in the way of weapons and money to back Ukraine. On the one-year anniversary of the war, Prime Minister Trudeau announced that Canada would provide:
Four additional Leopard 2 main battle tanks.
An armoured recovery vehicle.
More than 5,000 rounds of 155 ammunition.
Additionally, Canada is imposing new sanctions on both individual and Russian entities.
"Canada is continuing to provide Ukraine with the comprehensive military aid it needs to defend its territory and people against ongoing Russian aggression. Canada has trained 35,000 Ukrainian personnel through Operation UNIFIER, we have donated over $1 billion in military aid, and our Canadian Armed Forces personnel have transported over seven million pounds of Ukraine-bound donations. Ukraine will win and Canada will be there until the end," said Anita Anand, minister of national defence.
More than $32 million will also be contributed to support the security and stabilization of Ukraine. This money will contribute to demining and accountability efforts, as well as countering chemical, biological, radiological, and nuclear threats that jeopardize the safety of the entire region.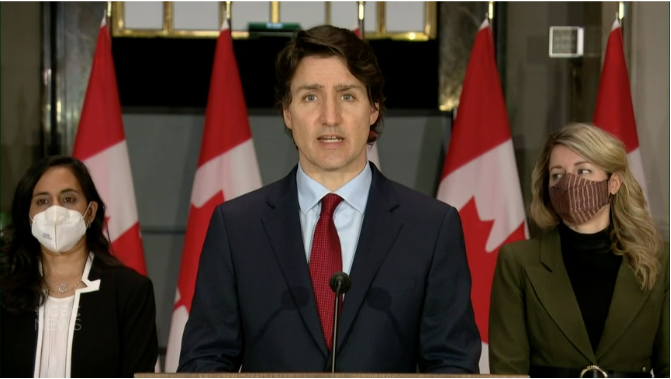 A Long List of Sanctions
In the last year, Canada has sanctioned 122 individuals and 13 entities, including:
members of the Russian parliament,
Russian Deputy Prime Ministers,
Russian Ministers,
others in the Office of the President of Russia,
members of the Russian military,
family members of previously sanctioned individuals.
Canada is also sanctioning seven Russian individuals and 50 defence entities involved in Russia's defence industry, including the production of tanks, missiles, and weapons systems Russia uses in Ukraine.

Aside from sanctions, Canada has committed more than $5 billion in direct financial, military, humanitarian, and immigration assistance to Ukraine. The contribution also includes humanitarian assistance and support to displaces populations.
Canada has also welcomed a number of Ukrainian families. Since Feb. 2022,  according to the government of Canada, 560,000 applications have been approved.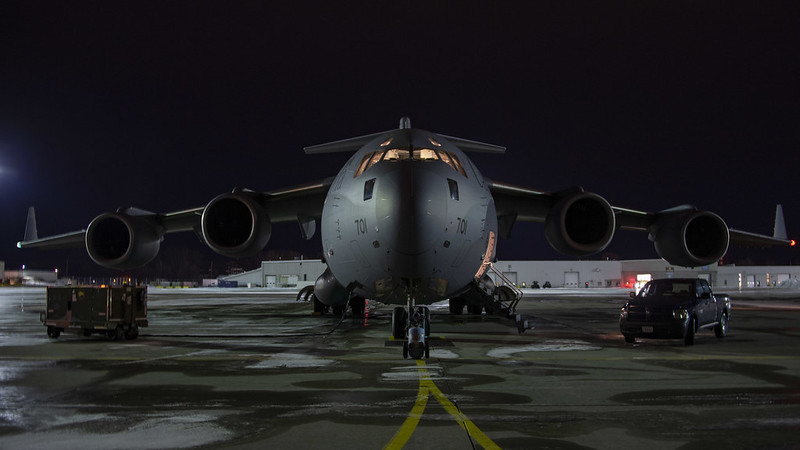 Canadian Military Contribution
The Canadian Armed Forces (CAF) has been at the forefront of supporting the people of Ukraine. CAF members have been assisting with the delivery of military aid. Since March 2022, the CAF has transported more than seven million pounds of military donations.
Canadian military members are also assisting in training members of the Ukrainian armed forces as part of Operation UNIFIER in the United Kingdom.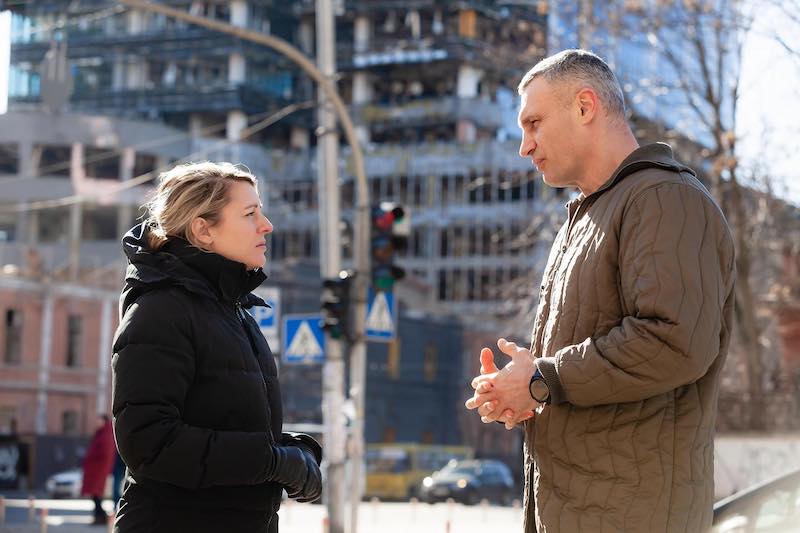 Minister Joly to Visit Ukraine
To mark the one-year anniversary of the war, Mélanie Joly, minister of foreign affairs, visited Ukraine to reaffirm Canada's support. She met with several Ukrainian officials, including:
President Volodymyr Zelenskyy,
Prime Minister Denys Shmyhal,
Minister of Foreign Affairs Dmytro Kuleba,
Minister of Internal Affairs Ihor Klymenko, and
the President's Chief of Staff Andriy Yermak.
"Ukraine and Canada are more than friends, we are family. On this third visit to the country, we have borne witness not only to the devastation caused by President Putin's callous attacks on civilian infrastructure but also to the unrelenting strength and resilience of the Ukrainian people. Canada will continue to support them on the path toward peace and pursue accountability for the horrific crimes being committed across Ukraine for as long as it takes," stated Minister Joly.
She also met with the First Lady of Ukraine, Olena Zelenska, to discuss how to prevent conflict-related sexual violence and how to better support survivors.
Other meetings with organizations and officials led to discussions on how to rebuild the country.
G7 Speaks Out
Marking the one-year anniversary, G7 leaders also released a statement reaffirming their commitment to Ukraine.
"We condemn Russia's illegal, unjustifiable, and unprovoked war, disregard for the Charter of the United Nations (UN) and indifference to the impacts that its war is having on people worldwide.
"We salute the heroism of the Ukrainian people in their brave resistance. We commit to intensifying our diplomatic, financial and military support for Ukraine, to increasing the costs to Russia and those supporting its war effort, and to continuing to counter the negative impacts of the war on the rest of the world, particularly on the most vulnerable people," read the joint statement.
The 15-point statement touched on Russia's role in ending the war, taking responsibility for war crimes, sanctions against the country, and its wrongful decision to violate international stability.
The G7 nation leaders, which include Canada, France, Germany, Italy, Japan, the United Kingdom, the United States, and the European Union, also warned Russia against its dangerous rhetoric.
"We reiterate that Russia's irresponsible nuclear rhetoric is unacceptable, and any use of chemical, biological, radiological or nuclear weapons by Russia would be met with severe consequences."
G7 leaders also promised to continue supporting Ukraine through military and defence equipment and maintaining the country's economic and financial security.
"Above all, our solidarity will never waver in standing with Ukraine, in supporting countries and people in need, and in upholding the international order based on the rule of law," read the statement.