COVID-19 Rundown, April 27th, 2020
As of today, 27th of April, 2020, worldwide, there are more than 3 million COVID-19 cases and 210,000 deaths. Canada has registered a total number of 48,229 positive tests and 2,701 deaths.
At the daily news conference on the COVID-19 pandemic, Premier Justin Trudeau announced that the federal government's $73 billion wage subsidy program has opened since this morning.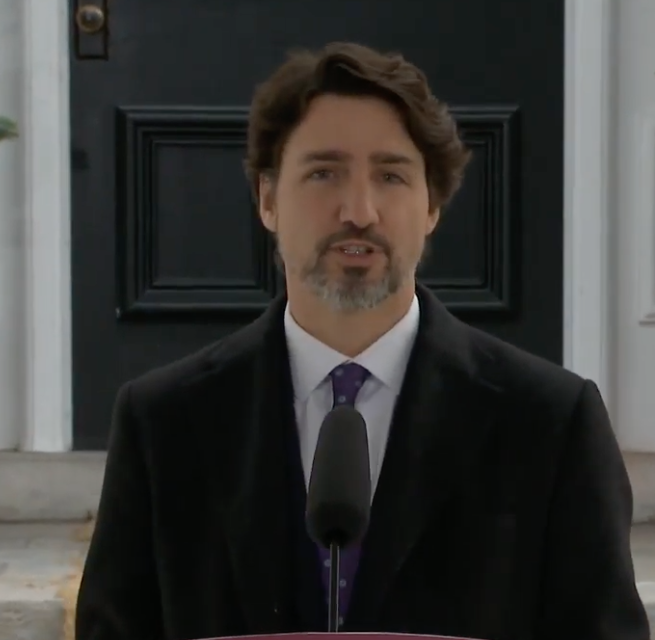 In the first five hours of the day, there were already 10,000 businesses that applied for it.
The companies that qualify will get a subsidy worth 75 per cent of each employee's wages, up to $847 per week, retroactive from 15th of March to 6th of June.
Also, the Prime Minister mentioned that Canadians cannot keep both the wage subsidy program and Canada Emergency Response Benefit (CERB).
You can find below the provincial COVID-19 rundown: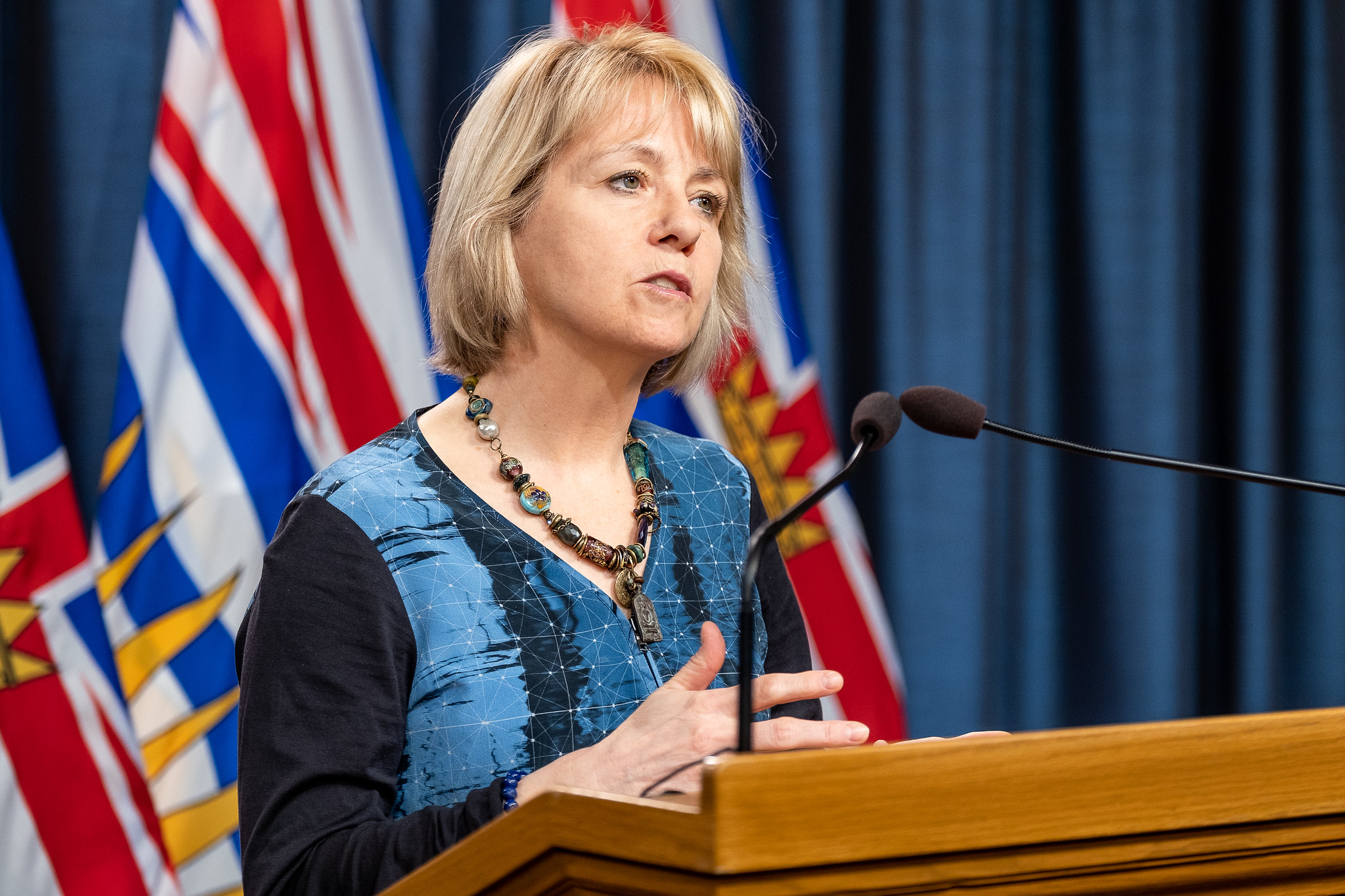 British Columbia
By today, April 27, 2020, B.C. has registered a total of 1,998 coronavirus cases, 11 new cases being detected in the last 24 hours.
On Sunday, seniors advocate Isobel Mackenzie said she and provincial health officer Dr. Bonnie Henry, are looking at "safely" opening up care homes to some form of visits from family members.
She also announced $500,000 in funding would go to the Family Caregivers of British Columbia, a non-profit that supports seniors and caregivers.
There are active outbreaks at 21 long-term care homes.
Over the weekend, 95 new cases were announced, with 40 of them linked to the Mission Institution, where 106 inmates and 12 staff are sick, and 16 new cases at a Superior Poultry chicken processing plant in Coquitlam.
The number of patients in the hospital remained steady at 96, with 41 people in critical care. The province has confirmed 1,948 cases, of which 1,137 have fully recovered.
Also, there were three new deaths, one of which is the first recorded fatality linked to a First Nations community in the province. Henry described the death of a First Nations elder as a tragedy.
To date, 103 people have died of COVID-19 in B.C.

Alberta
Alberta confirmed 247 new coronavirus cases.
The total as of today is 4,488, with 73 deaths.
There are, by now, 131,572 performed tests.
Of these cases, there are currently 83 people in the hospital, 20 of whom have been admitted to intensive care units (ICU).
Four hundred sixty cases are suspected of being community-acquired.
To date, 435 cases have been confirmed at continuing care facilities, and 48 residents at these facilities have died.
The Education Minister Adriana LaGrange issued a statement on Education Week.
"Education Week runs from April 27 to May 1 this year and I am especially proud to pay tribute to teachers, education partners, parents and family members for their support for students during this unprecedented time", she said.
For the full statement, visit alberta.ca.
Saskatchewan
As of today, Saskatchewan has four new cases of COVID-19, bringing the provincial total to 353.
La Loche Mayor Robert St. Pierre has confirmed the fifth death from COVID-19-related complications, in North Battleford hospital, at a long-term care home in La Loche.
It marks Saskatchewan's first death involving a resident of a long-term care facility.
Sixty-one of the 353 cases are considered active. Recoveries remain at 288 people.
Of the 353 cases in the province:
138 cases are travellers;
148 are contacts or linked to mass gatherings;
35 have no known exposures; and
32 are under investigation by local public health.
Fifth death related to COVID-19 have been reported to date.
To date, 27,884 COVID-19 tests have been performed in the province.
Saskatchewan residents must continue to take measures to stop the spread of COVID-19. This includes limiting gatherings to no more than 10 people and practicing physical distancing.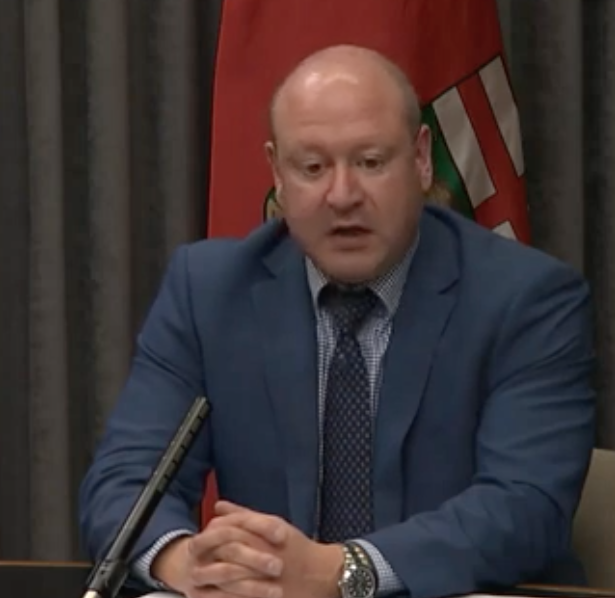 Manitoba
Dr. Brent Roussin, chief provincial public health officer, said there had been one new case of the virus in Manitoba, bringing the total number of cases in the province to 272.
As of today, 205 people have recovered. There are 61 active cases.
There are currently seven people in the hospital due to the virus, including two people who are in ICU. Cadham Provincial Laboratory performed 377 tests on Sunday, bringing the total number of tests completed in Manitoba to 23,543.
It is expected that the Manitoba government will release its plan to restart the provincial economy this week, although Premier Brian Pallister has not provided a date for the announcement.
"We're looking at likely this week we're going to be starting to discuss our re-open plan," Dr. Brent Roussin said.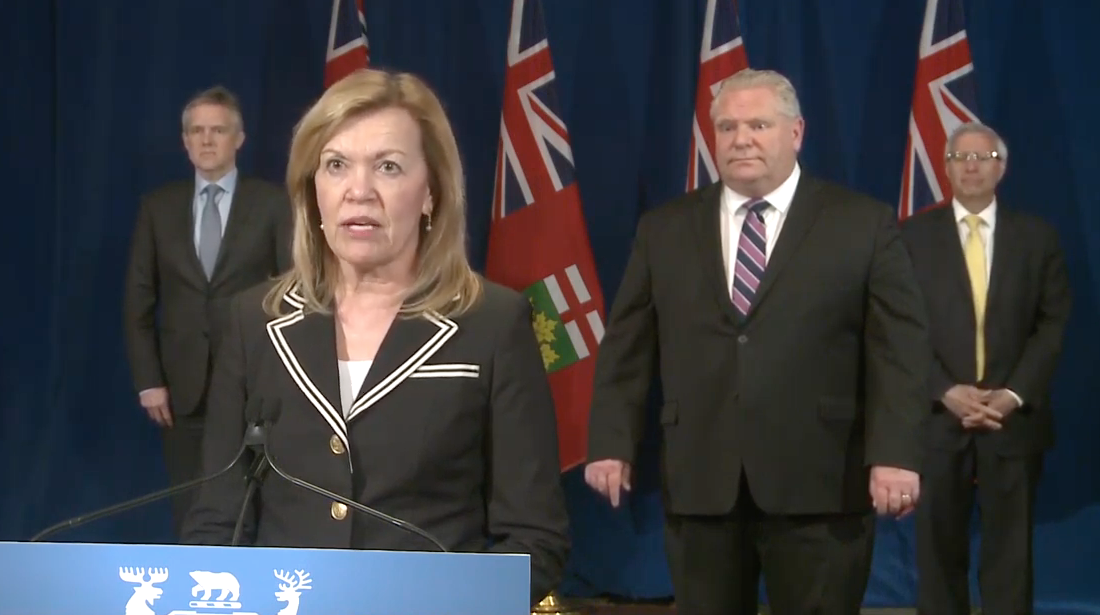 Ontario
Today marks the highest single-day increase for deaths in Ontario.
Ontario reported 424 new cases of the novel coronavirus on Monday and 57 additional deaths, bringing the provincial total to 14,856 cases.
The reported death toll has risen to 892.
Out of the total of 892 COVID-19 deaths, according to the Ministry of Long-Term Care, 671 deaths were reported among residents and patients in long-term care homes.
Meanwhile, 8,525 people have recovered from COVID-19, the disease caused by the virus, which is 57.4 per cent of cases.
A teenage patient at the Hospital for Sick Children in Toronto has tested positive for COVID-19, and an investigation is now underway. Members of the clinical team have also been tested and have been told to stay home while they await results, the hospital says.
Ontario has significantly increased testing capacity since mid-April. The province has completed 242,188 coronavirus tests so far, which is up 12,550 tests from the previous day.
Also today, the Ontario government released "A Framework for Reopening our Province," which outlines the criteria Ontario's Chief Medical Officer of Health and health experts will use to advise the government on the loosening of emergency measures, as well as guiding principles for the safe, gradual reopening of businesses, services and public spaces.
"Our top priority remains protecting the health and safety of the people of Ontario and supporting our frontline heroes as we do everything in our power to contain and defeat this deadly virus," said Premier Doug Ford.
You can find below more information regarding Ontario's three-stage reopening plan, that doesn't mention specific dates or type of businesses:
Stage one: select workplaces that can "meet or modify operations to meet public health guidance and occupational health and safety requirements" will open first.
Some outdoor spaces like parks will also open in phase one, and people can attend small events like funerals in the first phase.
The hospitals can start offering some non-urgent and scheduled surgeries and other health care services in the first phase.
Second stage: may involve reopening some service industries, office, and retail workplaces as well as more outdoor spaces and allowing larger gatherings.

Stage three, all workplaces will reopen "responsibly," and restrictions on public gatherings will be relaxed, but "large public gatherings such as concerts and sporting events will continue to be restricted for the foreseeable future."
Public health officials will carefully monitor each stage for two to four weeks, as they assess the evolution of the COVID-19 outbreak to determine if it is necessary to change course to maintain public health.
For more details, visit news.ontario.ca
Quebec
As or today, there is a total of 24,982 coronavirus cases in Quebec, with 1599 deaths.
After more than a month, Quebec elementary schools and day-cares will gradually reopen in May as the province looks to ease its restrictions related to the novel coronavirus pandemic.
Premier François Legault said today that the return to classes would begin on May 11 in regions outside of Montreal, which are less impacted by COVID-19.
However, he mentioned the attendance, a maximum of 15 students per class, is not mandatory and that parents may keep their children home if they would rather not send them back to school.
High schools, universities, and CEGEPs will not reopen until August or September when the new academic year begins.
In the Greater Montreal area, which has seen more than half of Quebec's cases, the progressive restart is slated to begin on May 19.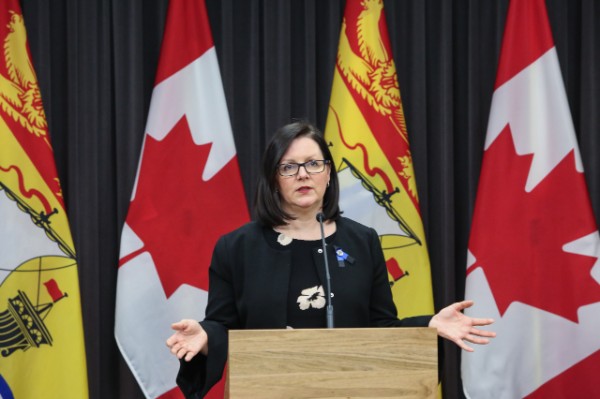 New Brunswick
For the ninth consecutive day, Public Health has reported no new cases of COVID-19.
The number of confirmed cases in New Brunswick is 118, the number of active cases is six, and 112 people have recovered. Three people remain hospitalized, and there are no patients in an intensive care unit.
Dr. Jennifer Russell, chief medical officer of health, said that while testing results remain encouraging, real success against the COVID-19 virus will be measured by New Brunswick's ability to manage new outbreaks as they occur.
"Let me be clear, we are nowhere near ready to declare victory over the COVID-19 virus," Russell said.
She also stressed the importance of continuing appropriate hygiene practices, maintaining physical distance from others, and strongly recommended masks when physical distancing or other barriers are not possible.
Large gatherings still not allowed.
Premier Blaine Higgs reminded New Brunswickers that although the province has entered into an early phase of recovery, several rules remain in place.
Law enforcement agencies are still focusing on educating the public whenever possible, but tickets are being issued when necessary.
In the past week, 22 tickets were issued. A total of 77 tickets have been issued since the state of emergency was declared.
The provincial government, in partnership with the University of New Brunswick, St. Thomas University, Mount Allison University, and the Université de Moncton, encourage Grade 12 students to enroll in distance learning offered through the spring and summer intersession courses.
With parental consent, students who are on track to graduate in June may enroll in intersession courses to accrue credits towards their degree beginning in the fall.
These courses will be available online, with no physical attendance required. Standard intersession fees will apply.
Additionally, UNB will offer courses that apply to the transition to university and remote learning skill-building workshops that will better prepare them with the skills they need to be successful in the post-secondary environment.
Nova Scotia
As of today, April 27, Nova Scotia has 900 confirmed cases of COVID-19. Twenty-seven new cases were identified Sunday, April 26.
"We will get through this extraordinarily difficult time by pulling together and supporting each other," said Premier Stephen McNeil.
The QEII Health Sciences Centre's microbiology lab completed 645 Nova Scotia tests on April 26 and is operating 24-hours.
As of April 26, there were 10 licensed long-term care homes and unlicensed seniors' facilities in Nova Scotia with cases of COVID-19, involving 198 residents and 95 staff.
To date, Nova Scotia has 26,231 negative test results, 900 positive COVID-19 test results, and 24 deaths. Twelve individuals are currently in hospital, three of those in ICU. Five-hundred and nine individuals have now recovered, and their cases of COVID-19 are considered resolved.
Prince Edward Island
As of today, the total cases of coronavirus in PEI is 26, from which 24 have already recovered.
There are still 24 persons under investigation.
Most recently, during the COVID-19 pandemic, laboratory services have enhanced their ability to test for coronavirus locally through both Health Canada approved and locally developed processes. Laboratory services are located in Charlottetown, Summerside, Souris, Montague, O'Leary, and Alberton community hospitals.
Yukon
As of today, the number of cases of COVID-19 in Yukon is eleven, with eight recovered cases and pending 23 results.
Eight of the eleven people who have contracted COVID-19 in Yukon have now recovered, and no one has had to go to a hospital.
Total people tested 908.
Newfoundland and Labrador
As of today, there are 258 COVID-19 confirmed cases, two registered in the last weekend, with three total deaths.
Five people are in hospital due to the virus. Of these patients, two are in intensive care.
Two hundred and nineteen people have recovered.
To date, 7,477 people have been tested.
Northwest Territories
As of today, there are five cases coronavirus confirmed (including five recovered).
The territory's last confirmed case was announced on April 5, related to an individual who had recently travelled to Latin America and immediately self-isolated upon return.
Nunavut
No cases of COVID-19 in Nunavut.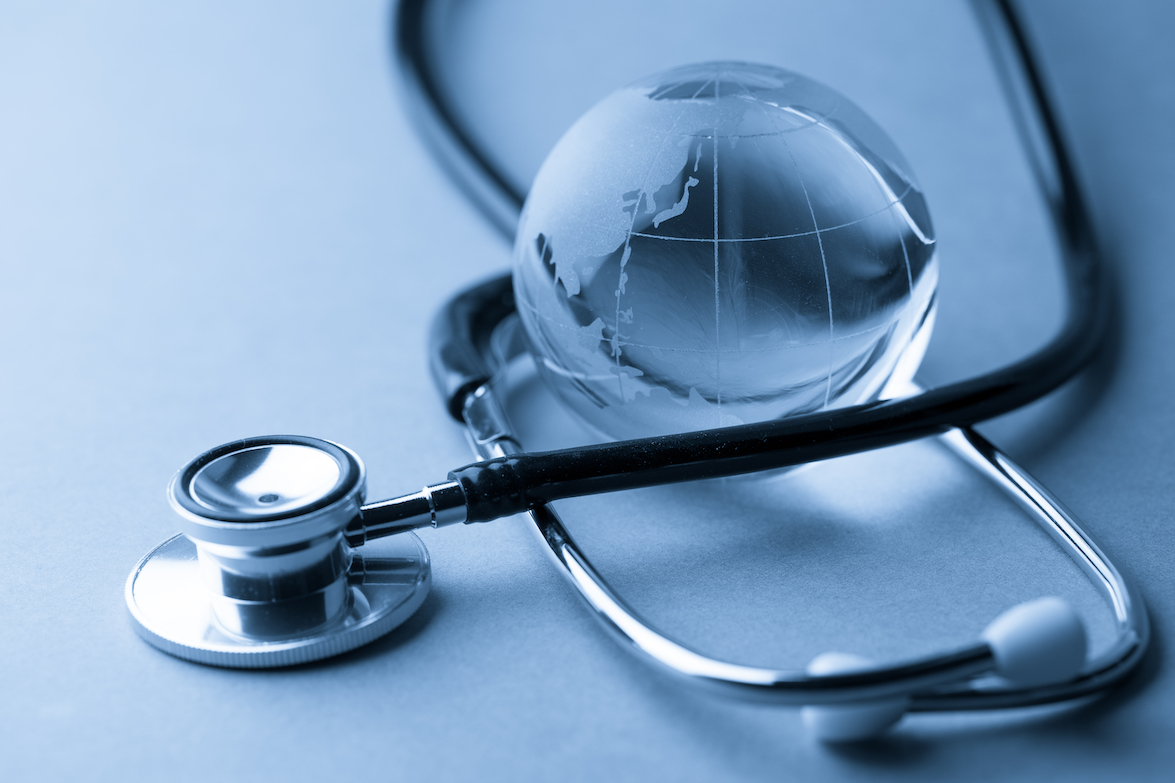 Around the World
Recently, speculation about Kim Jong Un's s health began to swirl after the North Korean leader failed to attend his grandfather's birthday, an important national holiday that he had not previously missed since his rise to power in 2011.
The foreign policy adviser to South Korean President Moon Jae-in, told Fox News on Sunday that "Kim Jong Un is alive and well. He has been staying in the Wonsan area since April 13. No suspicious movements have so far been detected."
The worst COVID-19 affected country in the world is by far the USA, reaching almost one million cases alone, which counts for a third of the global total.
Russia has now reported more confirmed coronavirus cases than China, with a total of 87,147 infections nationwide. The country's anti-coronavirus crisis centre announced that 43.4 per cent of newly identified patients were asymptomatic.
Even though Italy has registered 333 new deaths in the last day, the Italian Prime Minister Giuseppe Conte announced that the country's lockdown that had been in place for the past two months would be eased starting May 4.
…
We must continue to take measures to stop the spread of COVID-19.
Working together to maintain social distancing and follow Public Health orders are the only ways to flatten the curve of the virus.
Stay safe!
For more information, access worldometer.com, canada.ca, and don't miss Prime Minister Justin Trudeau's daily briefing at 11.15 ET.