COVID-19 Rundown April 23rd, 2020
As of April 23, 2020, the total number of coronavirus cases registered in Canada is 41,791, the number of deaths exceeding 2,100. As of today, there are 167 new deaths registered in the last 24 hours, mostly at the long-term care homes.
In regards to the anti-Asian hate crimes that recently increased in Vancouver, B.C., Prime Minister Justin Trudeau stated, "Intolerance and racism have no place in our country."
He started his daily briefing by mentioning the beginning of the Ramadan, Islam's holiest and most solemn month of the year, for which, in the context of COVID-19, Muslims are being asked to cancel their gatherings.
Also, referring to last weekend events in Nova Scotia, the Prime Minister addressed to Nova Scotians that "together we mourn, together we heal."
A new $ 1.1 billion COVID-19 medical and research strategy plan was announced today. Of that money, $115 million of it will go towards research in treatments and vaccine, $ 662 million for clinical trials of the vaccine, and $ 350 million for increasing the testing and creating the immunity task force.
You can find below the provincial COVID-19 rundown:
British Columbia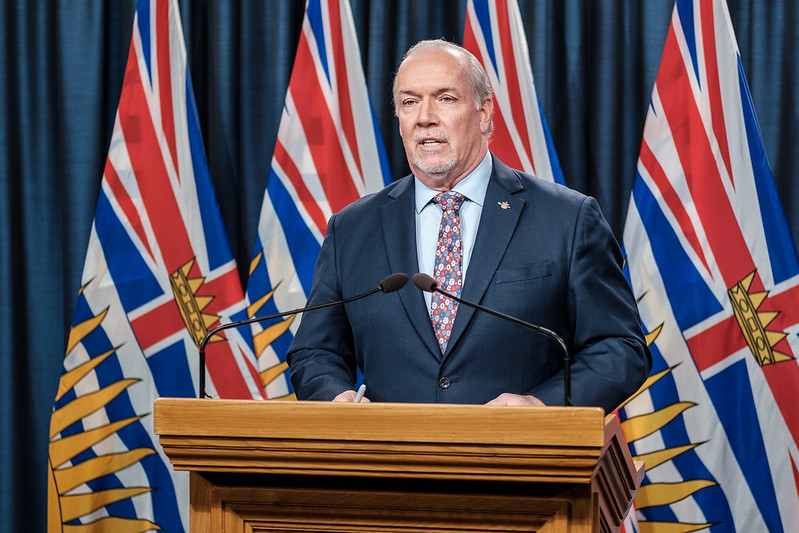 Today, B.C registered 29 new COVID-19 cases, with a total number of 1,824.
There are four additional deaths, with a total number of 94.
B.C. Premier John Horgan highlighted the United Poultry outbreak in the Downtown Eastside, where 29 people had tested positive so far. One new person tested positive today.
Even though some felt sick, "workers were coming to work because they were fearful that they would lose wages and not be able to meet their expenses," Premier John Horgan said Wednesday. "It's irresponsible."
The outbreak at United Poultry in Vancouver hasn't affected overall production in the province, the board says.
WestJet is laying off another 3,000 employees.
Vancouver police is reporting a recent rise in hate crimes against Asian individuals.
Alberta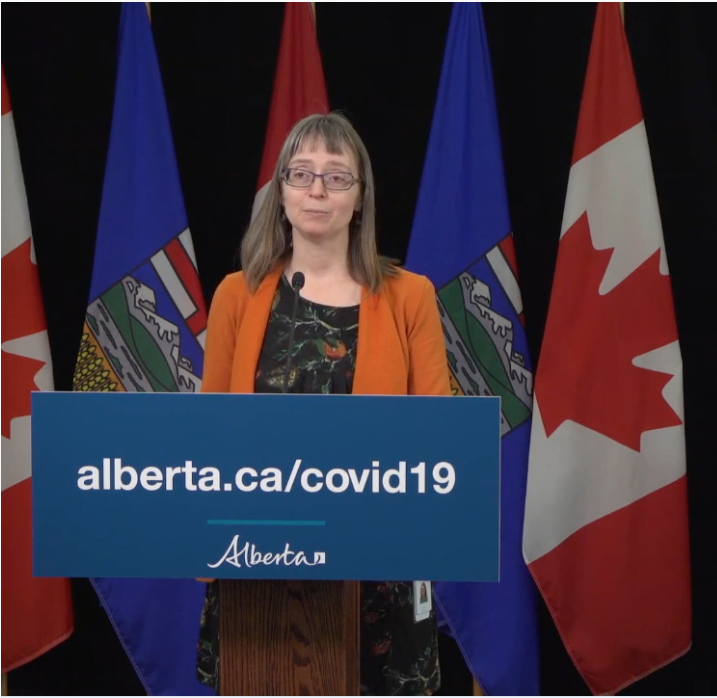 Alberta confirmed 306 new cases of coronavirus, the total in the province now is 3,401, with 66 deaths.
There are by now – 113,499 completed tests.
Today, Premier Jason Kenney issued a statement on the start of Ramadan.
"Ramadan is a time of spiritual discipline and self-denial when Muslims demonstrate great devotion to the primacy of the spiritual over the material," he said.
Also, Leela Sharon Aheer, minister of culture, multiculturalism and status of women, and Kaycee Madu, minister of municipal affairs, issued a statement on World Book and Copyright Day.
"On World Book and Copyright Day, we celebrate Alberta's book publishing industry, which is essential to creating and sharing Alberta's culture at home and abroad."
For full statements, visit alberta.ca.
Saskatchewan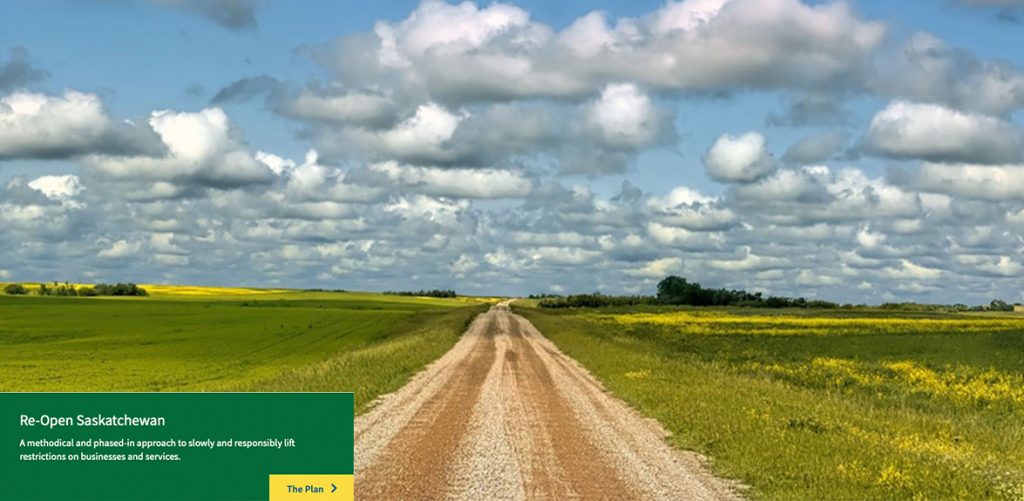 Saskatchewan has five new cases of COVID-19, bringing the provincial total to 331.
The total number of cases includes one presumptive positive case.
Fifty-seven of the 331 cases are considered active. Nine more people have recovered, bringing the provincial total to 270 recoveries.
There are currently six people in hospitals across the province. Five people are receiving inpatient care, while one person is in intensive care.
Nevertheless, today, Premier Scott Moe and Saskatchewan's Chief Medical Health Officer Dr. Saqib Shahab announced the Re-Open Saskatchewan plan.
The first phase will begin on May 4, when previously restricted, non-emergency medical services can resume such as dentistry, optometry, and chiropractic treatments. On May 15, golf courses will be permitted to open, and on June 1, parks and campgrounds can begin operating.
The second phase, which will begin on May 19, will see retail businesses such as clothing stores and sports stores reopening, with strict physical distancing in place. Customers will not be permitted to try on garments.
Also, on May 19, barbers, hairdressers, massage therapists, and other personal care professionals can begin offering services again, but with a rigorous set of safety measures in place, such as asking clients screening questions and wearing "droplet PPE" like surgical masks and eye protection.
Phase three would see restrictions being eased further, with restaurants, child-care facilities, tattoo shops, and manicurists opening, once again with safety measures in place. The limit on gatherings will increase to 15 people.
Recreational and entertainment facilities such as swimming pools, casinos, bingo halls, and curling rinks will reopen with the maximum size of gatherings increased to 30 people.
Phase five would see the potential lifting of long-term restrictions, such as limits on gatherings.
Phases three, four, and five do not have specific dates set.
For more information, visit saskatchewan.ca.
Manitoba
Public health officials advise five new cases of COVID-19 were identified as of 9:30 a.m. today, bringing the total number of lab-confirmed positive and probable positive cases in Manitoba to 262.
The data also shows:
Seven individuals are currently hospitalized, which includes two individuals in intensive care;
82 active cases and 174 individuals who have recovered from COVID-19; and
The number of deaths due to COVID-19 remains at six.
The province advises there was an error in the numbers reported yesterday. The actual total should have been reported as 21,061. As of yesterday, an additional 327 laboratory tests were performed. This brings the total number of tests performed since early February to 21,387.
Dr. Brent Roussin, the province's chief public health officer, said he has quickly reviewed Saskatchewan's five-phase reopening plan, released Thursday morning, and it's similar to plans Manitoba is looking at.
"We will review that more in detail, but [their plan is] more along the lines of the kind of plans we have been looking at," he said.
Lanette Siragusa of Shared Health said a major shipment of equipment came to Manitoba Wednesday by chartered plane. The province now has 150,000 disposable isolation gowns thanks to a partnership between the province and Spirit RX Services, a local medical supply company, she said.
Ontario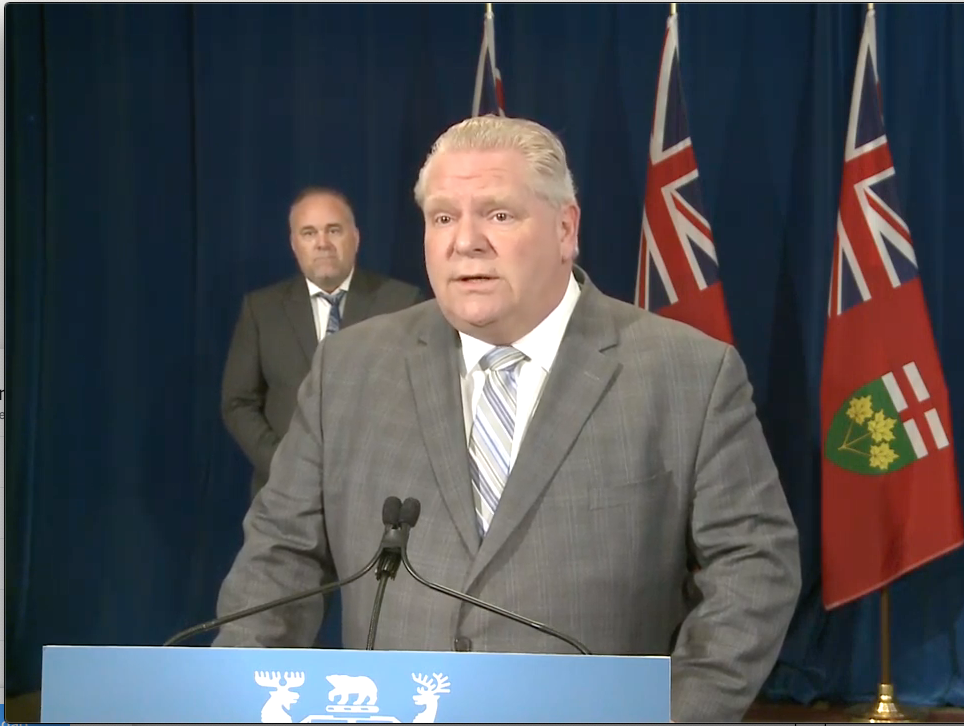 Today, Ontario reported 634 new cases of the novel coronavirus and 54 additional deaths, bringing the provincial total to 12,879 cases. The reported death toll has risen to 713.
The province has performed 194,745 tests so far for the virus. This is up 10,214 tests from the previous day. Ontario has significantly increased testing capacity since mid-April.
Per today's Ministry of Long-Term Care report, there are 132 outbreaks in LCT facilities, 2,189 confirmed cases in residents, and 1,058 confirmed cases in staff. To date, there have been 516 confirmed resident deaths and one staff death. Public Safety Minister Bill Blair tweeted on Twitter that the federal government has approved Ontario's request for support from Canadian Forces in long-term-care homes.
Todd Smith, minister of children, community and social services, said at a press conference that the government's vulnerable-populations COVID-19 action plan includes a series of actions that will be put in place in the next 48 hours.
They include enhanced screening, testing, and infection-control measures in homes serving those with developmental disabilities, shelters for survivors of domestic violence, homeless shelters, children and youth residential settings, and Indigenous residential settings both on- and off-reserve.
Quebec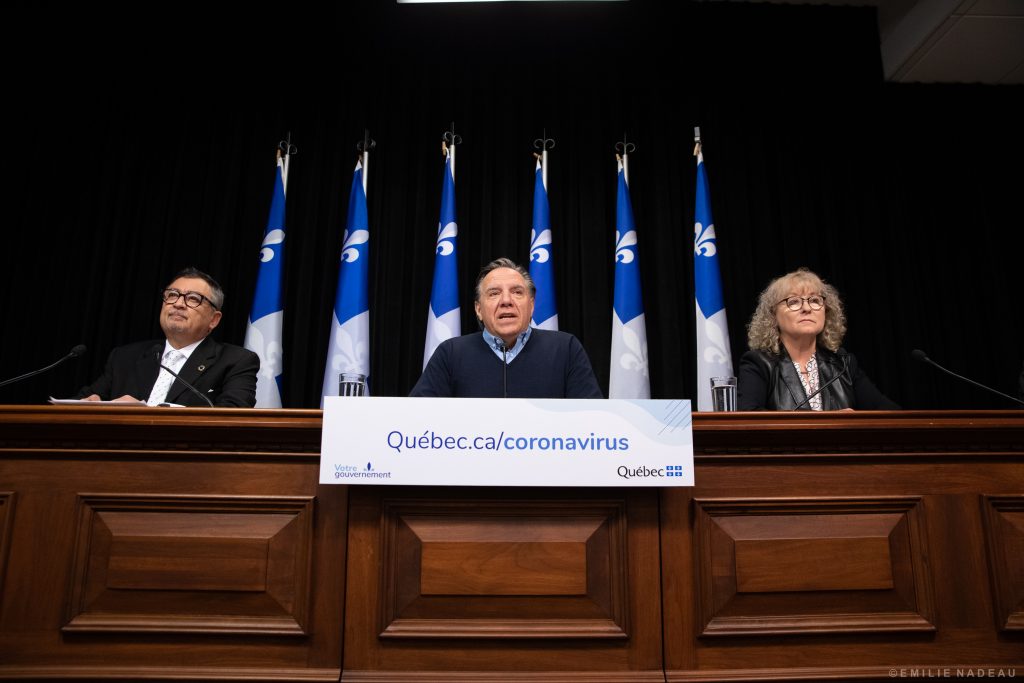 Quebec has 21,838 cases of COVID-19, an increase of 873 from yesterday. Premier François Legault said at his briefing this afternoon.
The province recorded 109 new deaths, bringing the total to 1,243.
1,411 COVID-19 patients are now in hospital, an increase of 133 from yesterday.
Two hundred seven people are in intensive care, an increase of eight.
Montreal, Canada's COVID-19 epicentre, today marked more than 10,375 COVID-19 cases, an increase of 519.
So far, 741 people on the island have died of the disease, according to the latest data published by Montreal's public health department.
There are now more confirmed cases of COVID-19 on the island of Montreal alone than in every Canadian province or territory except Ontario.
Premier François Legault talked today about a total of 9,500 people that are absent in the health network, including 4,000 who are infected with COVID-19. The number of missing health workers increased by 800 yesterday alone, he said.
New Brunswick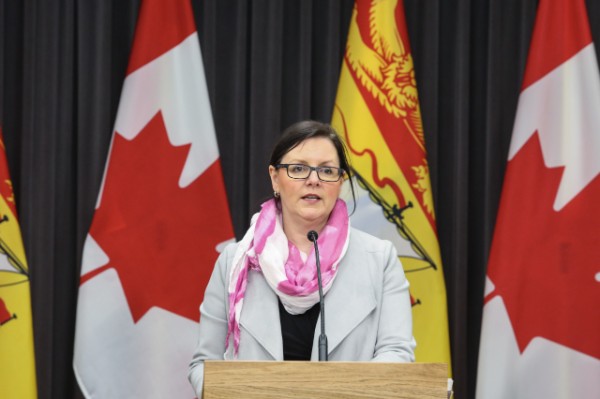 The number of confirmed cases in New Brunswick is 118, and the number of active cases is 14. To date, 104 people have recovered. There are five patients hospitalized, including one patient in an intensive care unit.
Dr. Jennifer Russell, chief medical officer of health, thanked New Brunswickers for their continued adherence to physical distancing and other practices that have slowed the spread of the COVID-19 virus.
She said it is important that these practices continue as elements of the "new normal" when restrictions now in place are gradually loosened.
Premier Blaine Higgs said the provincial government will present a recovery plan in the coming days.
The 30-day limit on prescription drugs will be eliminated for drugs where shortages do not exist. In some cases, the limit had resulted in people paying additional dispensing fees and co-payments.
Higgs praised pharmacists in the province for their co-operation and collaboration with this complex issue.
Nova Scotia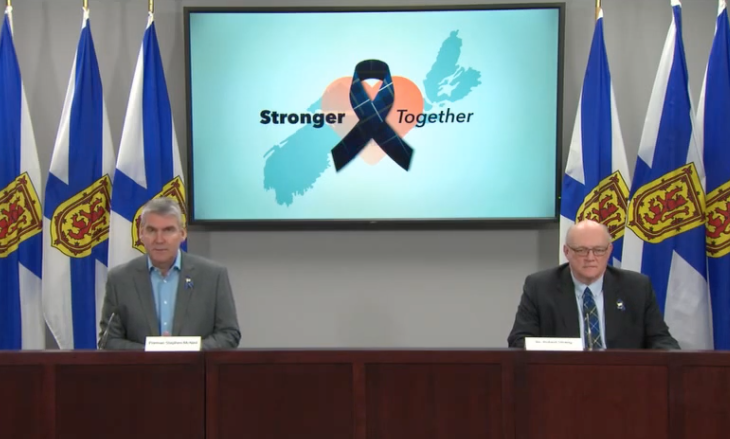 Nova Scotia is reporting four additional deaths related to COVID-19, bringing the total to 16. Three occurred at the Northwood long-term care home in Halifax Regional Municipality, and the other occurred at Harbourstone Enhanced Care in Sydney.
"Our hearts ache for those who have lost a loved one to COVID-19. All Nova Scotians send their support and condolences to the families and friends of those who have passed," said Premier Stephen McNeil.
As of today, Nova Scotia has confirmed 827 confirmed cases of COVID-19. Fifty-five new cases were identified Wednesday, April 22.
The QEII Health Sciences Centre's microbiology lab completed 921 Nova Scotia tests on Wednesday, April 22, and is operating 24-hours. Nova Scotia has conducted more COVID-19 tests per capita than any other province.
Prince Edward Island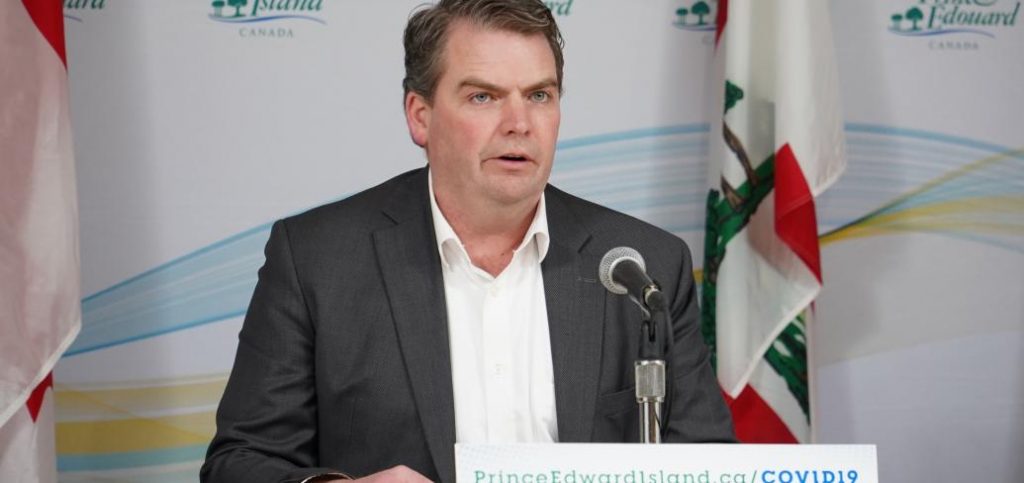 Prince Edward Island has had a total of 26 cases of COVID-19, with 24 now recovered.
There are still 27 persons under investigation.
PEI's rate of COVID-19 cases per 100,000 people is 19. All cases in have been related to travel outside the province.
Prince Edward Island works to increase COVID-19 testing in the province.
In order to support the potato industry of Prince Edward Island, the province is working with producers and processors to provide $4.7 million towards shipping and storage costs of potatoes for processing. This investment will help mitigate a potato surplus resulting from market conditions related to COVID-19.
Additionally, Minister of Agriculture and Land Bloyce Thompson announced up to $8.8 million in support for farmers through the BRM programs for the next two years.
Yukon
As of today, the number of cases of COVID-19 in Yukon is eleven, with eight recovered cases and pending 16 results.
Eight of the eleven people who have contracted COVID-19 in the Yukon have recovered with no one needing to go to the hospital.
Total people tested 878.
The Yukon's permit hunt lottery for the 2020-21 season opens April 23, with several changes to the process this year.
Those changes include the fact that joint applications will now be entered using the average of the years both applicants have been applying for a permit without success, the Yukon government said in a press release April 16
Newfoundland and Labrador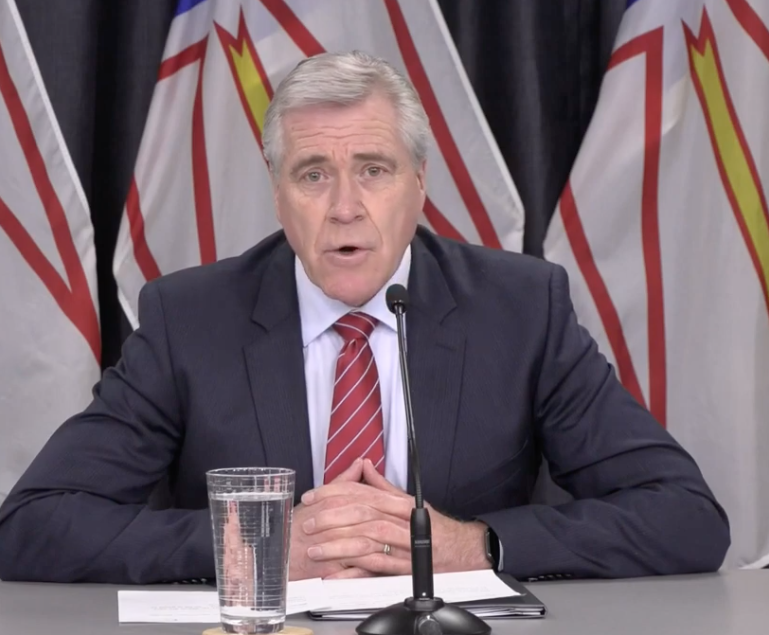 There are 256 COVID-19 confirmed cases, none registered in the last 24 hours.
Three people have died, and the total number of tests performed has increased to 6,662. There are two people currently in ICU.
Due to the COVID-19 pandemic, the deadline for Expressions of Interest to establish Cooperative Vegetable Cold Storage Facilities is extended from April 30 to June 30.
Northwest Territories
Currently, there are five COVID-19 cases confirmed (including five recovered).
To date, 1,605 tests have been completed.
The Northwest Territories is handing out $1.6 million in low-interest loans to businesses affected by COVID-19 and the rules in place to slow it.
Nunavut
No cases of COVID-19 in Nunavut.
Around the World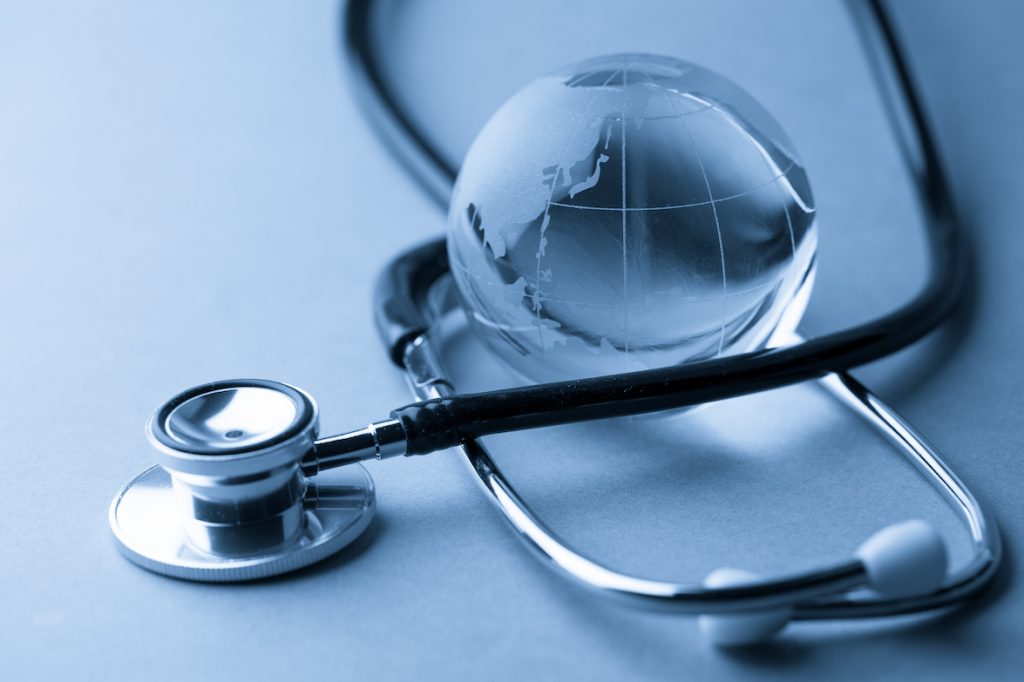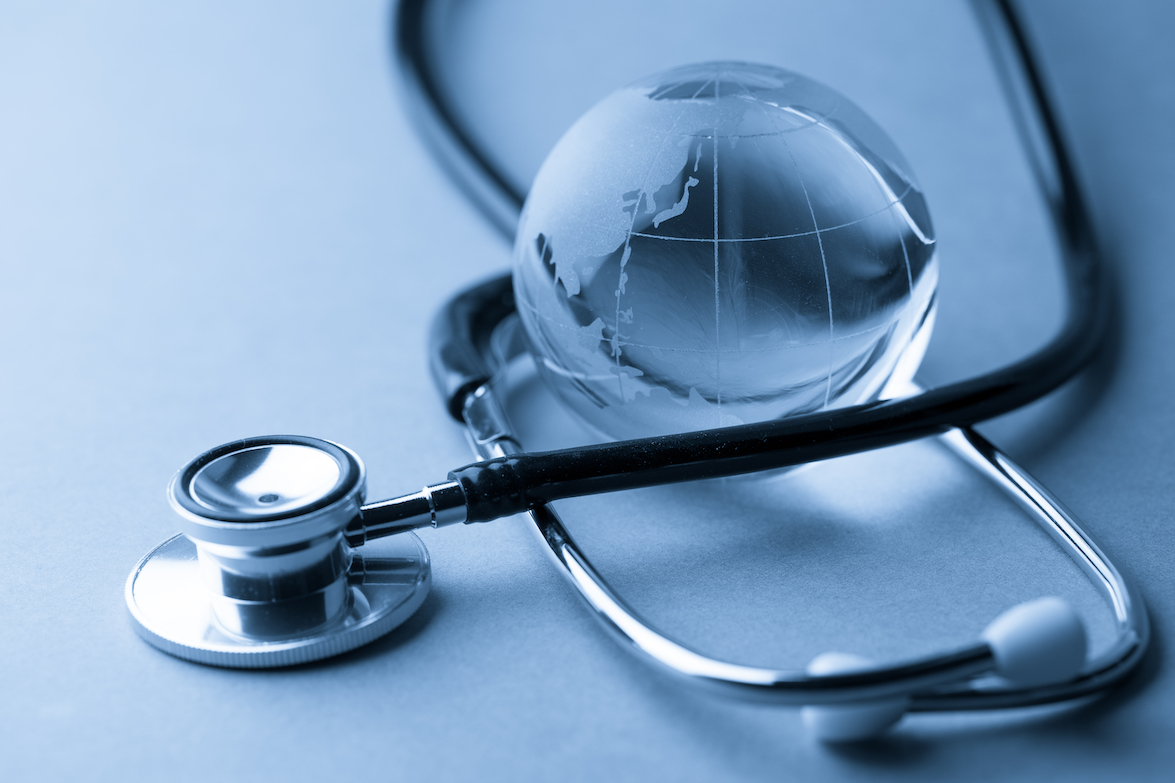 New figures released by the Ohio Department of Corrections, USA, show more than 1,900 inmates, and 100 staff members have tested coronavirus-positive at the Marion Correctional Institution. Two people have already died.
Today, in the U.S., the total number of deaths due to COVID-19 reached 49,000, with approximately 1,200 deaths taking place in the last 24 hours.
The European Commission President Ursula von der Leyen (Germany) stated recently that elderly people might have to be kept isolated until the end of the year, to protect them from the coronavirus.
"Without a vaccine, we have to limit as much as possible contact with the elderly," she told the Germany daily Bild.
The UK government is being urged to recognize that race and racial inequalities are risk factors for COVID-19, as research by The Guardian reveals that people from ethnic minorities in England are dying in disproportionately high numbers compared with white people.
…
Working together to maintain social distancing and staying at home, are the only ways to slow the spread and flatten the curve of COVID-19.
Stay safe!
For more information, access worldometer.com, canada.ca, and don't miss Prime Minister Justin Trudeau's daily briefing at 11.15 ET.