Chief of the Defence Staff issued directive regarding  COVID 19
With the exception of essential personnel, Canadian Armed Forces (CAF) personnel are to remain home and are banned from international travel according to a new directive issued by the Chief of the Defence Staff in light of the growing COVID-19, Coronavirus, threat. 
The order is in effect for the next three weeks. Updated orders will follow at the end of this period.
"Rest assured that the measures we will take are entirely aligned with the best practices recommended by Canadian health authorities and our Surgeon General," said Gen. Jonathan Vance, in his letter issued Friday. 
All international travel, for personal or business reasons, has been banned for CAF personal. However, those serving outside of Canada will remain in their deployments and are encouraged to adopt preventative measures. 
"We must, as well, not become an unwitting vector due to travel and routine that would contribute to the spread of the contagion within Canada that could harm our most vunerable citizens and severely impact critical force generation activities," stated Gen. Vance in his letter.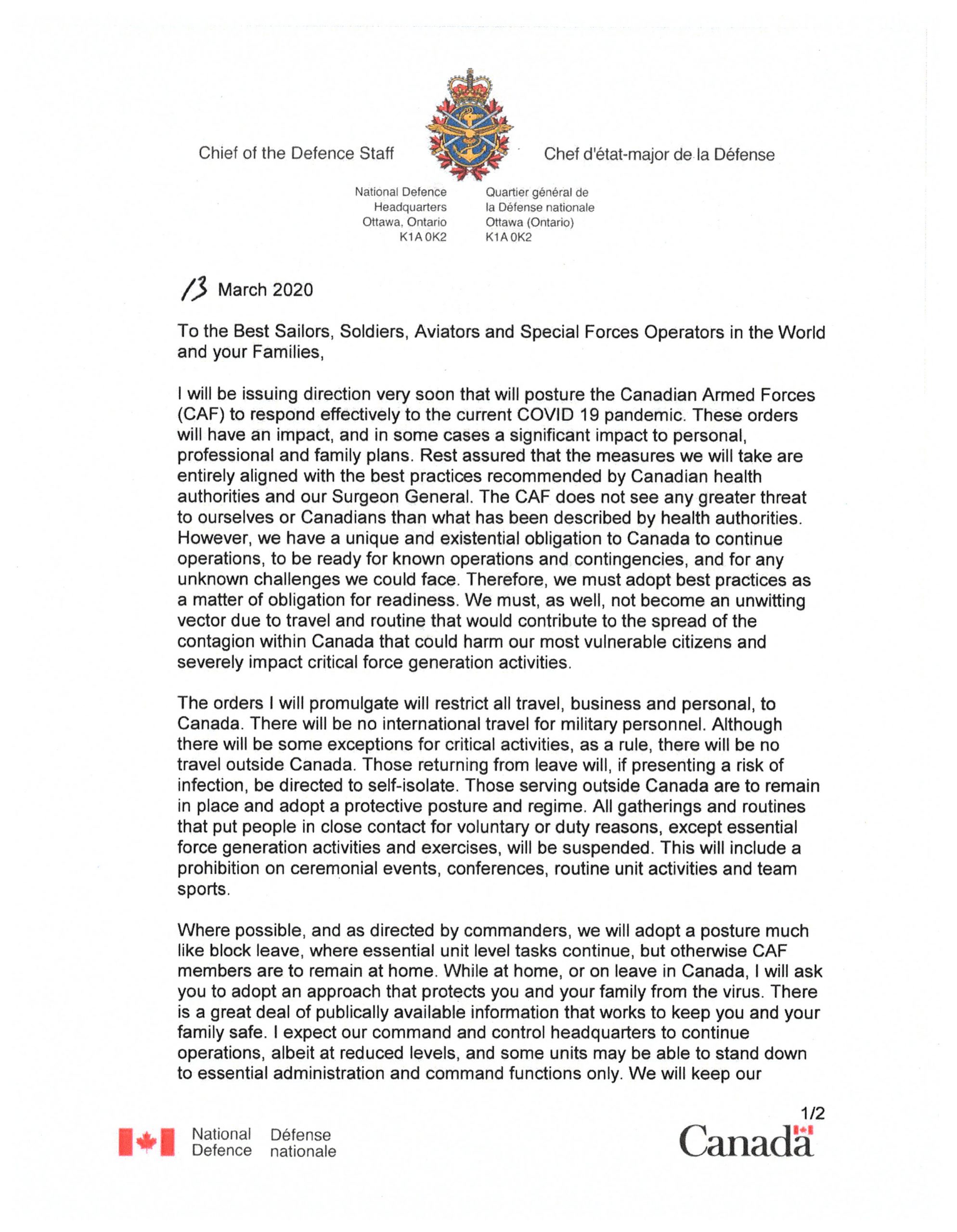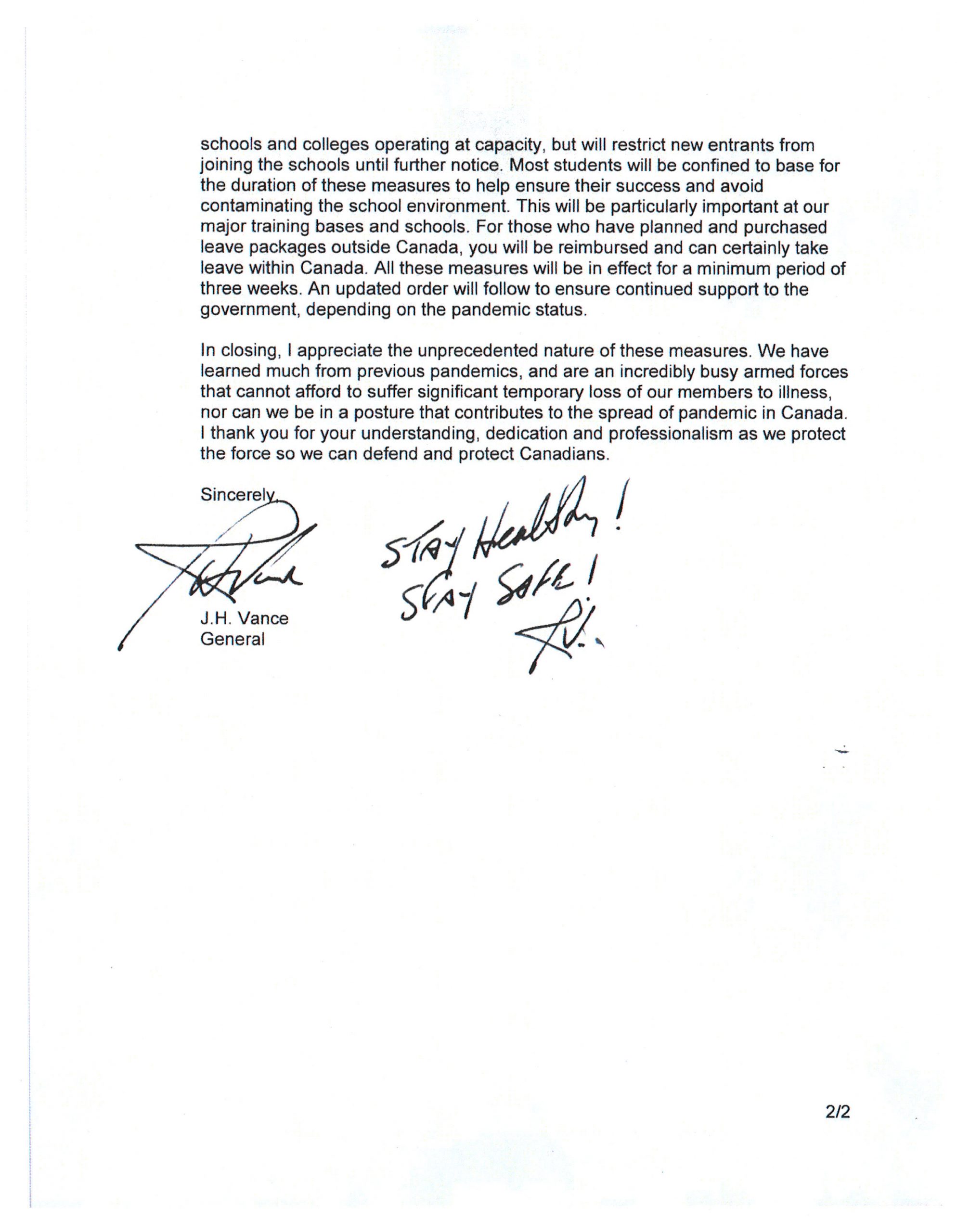 Domestically, the CDS has ordered commanders to adopt "a posture much like block leave." Essential unit level tasks will continue, however, the majority of CAF members are to remain home.
CAF schools and colleges, however, will operate normally but no new members will be excepted at the moment. 
Additionally, the CDS has ordered all large gatherings, whether duty or voluntary, to be suspended, with the exception of essential "force generation activities and exercises." This includes ceremonial events, conferences, routine unit activities and team sports. 
After being declared a pandemic by the World Health Organization this week, Canada has taken a number of preventative measures throughout the country. As the total cases have grown above 150, schools in Ontario have closed for the next few weeks and many other employers are encouraging their employees to work from home.