Bank of Montreal launches Veteran Advisory Council to hire Veterans, reservists and military spouses
The Bank of Montreal (BMO) launched its Toronto Chapter of the Veteran Advisory Council, one of 13 Enterprise Resource Groups this week.
This VAC is the first chapter in Canada, with the others located in the United States. It is a dedicated recruitment page to hire Veterans, reservists, and military spouses across the country. 
"This is a demographic which brings incredible skills such as discipline, project management and commitment to completing the mission. I strongly encourage all those seeking a career in banking to visit us online," said Ovais Ahmed, Senior Relationship Manager, and Vice-Chairman of Veterans Advisory Council, Canadian Chapter.
After serving 11 and-a-half-years in the Canadian Armed Forces, Ahmed says it was BMO who recognized his military experience and helped in during his transition in 2017. 
A year into working with BMO, Ahmed had discussed creating an ERG (Enterprise Resource Group) for veterans with two senior leaders at the bank who are currently co-chairs of the ERG.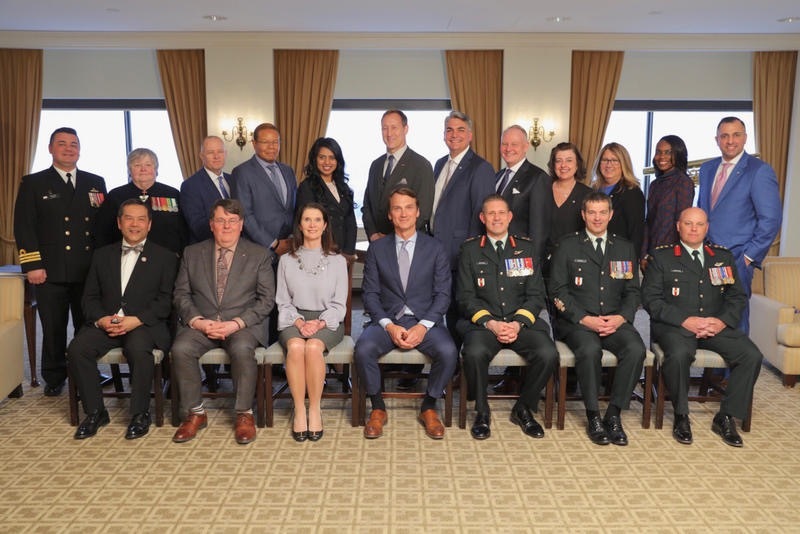 "We shared the same affinity towards veterans and realized why doesn't BMO have a military ERG in Canada, while one exists in the United States," said Ahmed. "As a result of coordinating with our US military ERG colleagues, we are proud to announce the extension into Canada, known as the "Veterans Advisory Council – Canadian Chapter'."

BMO's VAC will focus on recruitment, development, and promotion and market engagement. The ERG's will act as key enablers of diversity and inclusion and drive employee engagement. They are also led by employee volunteers.
"Our goal for 2019 is to grow our membership by having fellow persons of this demographic self-identify, while we are also an inclusive group accepting membership of all interested persons from across the bank."
For more information about BMO's VAC, or to contact recruitment visit their website.