Task Force Latvia Headquarters mark milestone with new building
At a ceremony in Latvia, the Canadian Armed Forces (CAF) task force deployed in Latvia officially opened their new headquarters building last month.
The new location will accommodate Task Force Latvia Headquarters, which was previously located within the Latvian National Armed Forces' Joint Headquarters, a press release informed.
New Location
"The new Task Force Latvia headquarters ensures that Canada can continue to lead as one of four Framework Nations supporting the multinational NATO effort in the Baltic region," Harjit S. Sajjan, Defence Minister, explained. In addition, the press release noted that the building would, "alleviate the burden on its Latvian allies, who have graciously made room for them since Task Force Latvia's arrival in early 2017."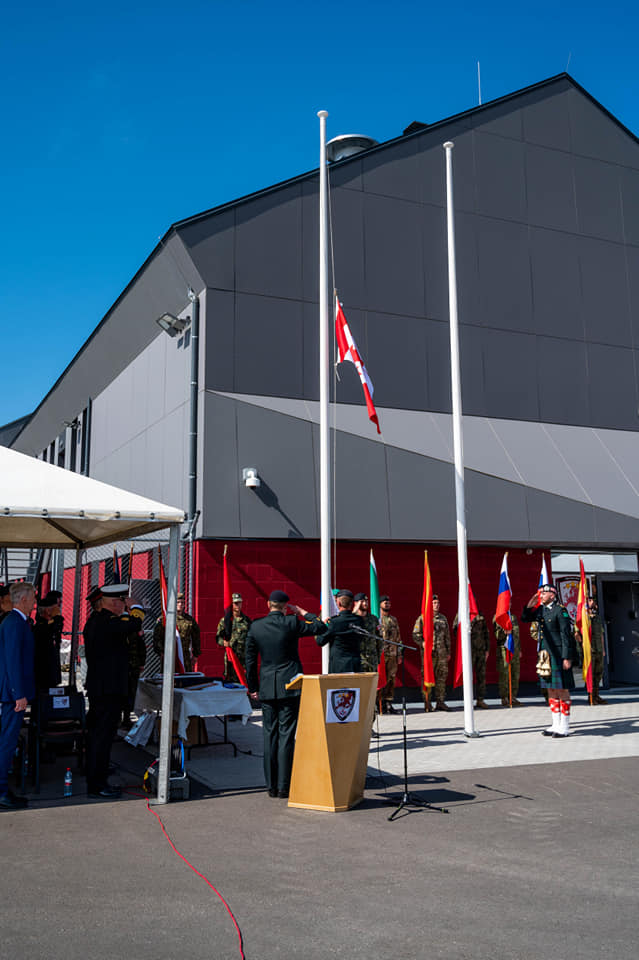 Headquarters Provides National Command & Control for deployed CAF personnel
Task Force Latvia Headquarters provides national command and control for CAF personnel deployed with the enhanced Forward Presence Battle Group Latvia (eFP Latvia).
According to the press release, Task Force Latvia is also responsible for supporting Canadian and NATO military objectives, coordinating with military authorities from Latvia and all the countries contributing forces to eFP Latvia and improving the integration of Canadian personnel and assets with NATO Allies in Latvia and the wider eFP region.

Important Milestone
"This building is an important milestone in the maturation of our mission here and our relationship with our NATO Allies in Latvia," Colonel Jean-Francois Cauden, Incoming Commander, Task Force Latvia, stated. "It will allow us to be more effective in the accomplishment of our tasks, facilitating interactions with all of our teammates in the region…This building will help us, our eFP partner nations, and our Latvian allies grow together and develop our ability to assist in the defense of Latvia and the promotion of stability in the region."
Canadian soldiers deploy to Latvia as part of Operation REASSURANCE to support NATO in Central and Eastern Europe.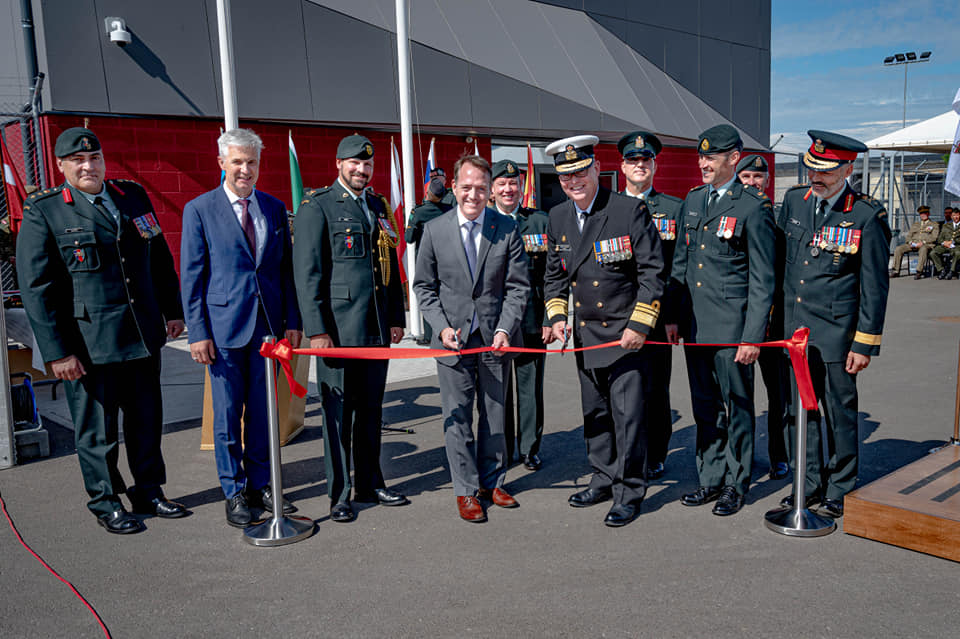 Largest Sustained Presence in Europe
The assets deployed under Operation REASSURANCE represent Canada's largest sustained presence in Europe in more than 10 years. When deployed with eFP Latvia, Canada contributes up to 540 personnel, vehicles, and equipment includes a headquarters element, a mechanized infantry company, and combat service support based at Camp Ādaži.
Canada has also posted approximately 25 military families to Riga for two to four years to work as part of the Task Force Latvia Headquarters, on top of the regular six-month deployments.